Kohli donation connects classrooms of the future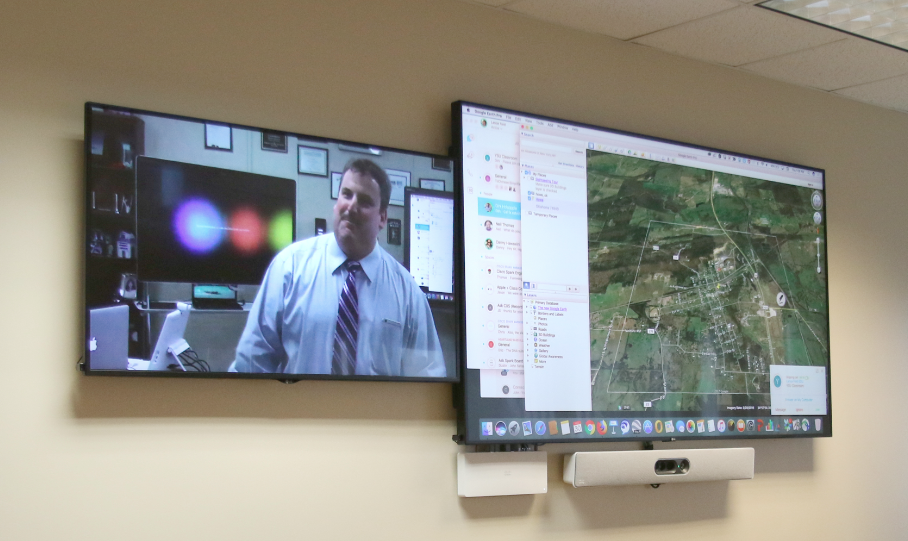 ---
YOUNGSTOWN
The Youngstown State University Foundation's We See Tomorrow campaign has gained an additional $1.1 million toward its $100 million goal.
Dr. Chander M. Kohli, neurosurgeon and former YSU Board of Trustees chairman, and his wife, Karen, made the large donation to the school's fundraising campaign Thursday.
The donation, given on behalf of the couple's late son, Aneal Mohan Kohli, will create 18 Classrooms of the Future at YSU, which will be fully equipped with cloud-based systems for wireless presentation, whiteboarding and video conferencing.
"The Classroom of the Future is here today, and I am proud to be a part of it," said Kohli, a member of the YSU Board of Trustees from 1996 to 2005. He also is a member of the board of trustees at Northeast Ohio Medical University in Rootstown, where he served as board chairman from 2013 to 2015.
Each of the classrooms will be named the Aneal Mohan Kohli Classroom of the Future, in memory of the Kohlis' late son.
The systems, Cisco Spark Stations, allow students to conference in real-time and review class work later on, which ensures no stoppage of progress.
Jim Yukech, YSU associate vice president and chief information officer, said the Cisco Spark Stations will bring technology to the university that will expand teaching beyond the four walls of the classroom.
"This high-tech system could positively impact our ability to increase online class offerings and certainly will enhance our student experience through video lectures and conferencing," he said.
Kristen Osiniak, YSU School of Psychology graduate student, said the new technology is going to really serve as a connecting piece for graduate students in school psychology nationwide.
"It's a great way for school psychology students to communicate with one another and maybe even bounce ideas back and forth," she said.
The $100 million campaign is expected to take six years to achieve.
The campaign is the largest in YSU's 109-year history, and it already has raised $52.2 million, more than half of the goal.
The campaign's money will be spent as follows: $12 million to a student success center, $14 million to the Mahoning Valley Innovation and Commercialization Center, $20 million to scholarships and student work opportunities, $15 million to endowed chairs and professorships, $10 million to campus beautification efforts, $5 million to classroom improvements, $4 million to the Rich Center for Autism and $20 million to the YSU Annual Fund.
The YSU Annual Fund provides support where the university needs it.
For information on the campaign and to make a donation, visit YSUFoundation.org or call 330-941-3211.
More like this from vindy.com