Prosecutor: Man fatally shot by Howland police wanted 'suicide by cop'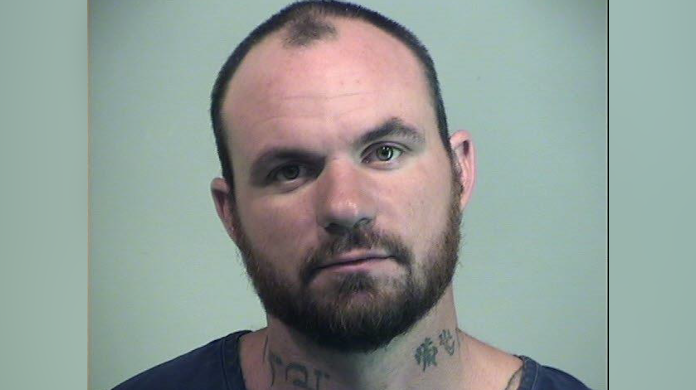 ---
By Ed Runyan
WARREN
Trumbull County Prosecutor Dennis Watkins said Wednesday the final moments and the 20-hour buildup to the officer-involved shooting that killed Richard N. Latimer in the Howland Giant Eagle parking lot Feb. 7 suggest he intended "suicide by cop."
Latimer, 34, of Mines Road, Howland, had killed Van Blevins, 44, of Weathersfield Township earlier that evening because of a dispute involving Latimer's estranged wife. Just before officers opened fire, Latimer told officers to "[deleted] kill me" as he sat in a car with a handgun.
Latimer had a gun to his own head as Howland police officers approached him, then brought the gun down to his thigh as they yelled at him to drop his weapon.
When he moved the gun again in a "swinging" motion, Police Chief Nick Roberts and Assistant Chief Jeff Urso opened fire, according to a report released Wednesday by the prosecutors' office. Latimer did not fire.
Two friends had walked up to Latimer's car to talk with him just before the shooting, but they fled when he pulled the gun out of his pants and put the gun to his own head and said: "I'm not going to jail."
"As they were fleeing from the vehicle Latimer was in, they heard numerous gunshots," the report says. The couple also heard officers yelling "drop the gun" over and over just before the gunfire.
The report was issued as Watkins announced that no charges would be filed against the officers because the investigation by the Ohio Attorney General's Office showed that Roberts and Urso had "an absolute right to defend themselves."
The report says Latimer, who had been to prison three previous times, committed many felonies Feb. 7, including the murder of Blevins.
His comments about not going back to prison and "kill me" are "consistent with characteristics of suicide by cop," the report says.
Howland police encountered Latimer the first time at 1:14 a.m. Feb. 7 when his wife called 911. She said Latimer head-butted her because she spoke with another man on Facebook.
She said Latimer "stated he would kill her before he ever lets her leave," police said. He also found the other man's phone number and threatened him, she said.
Police didn't want to upset the couple's daughter, 9, so they spoke with Latimer outside, but Latimer fled on foot and escaped, police said. Police issued a domestic-violence warrant.
Latimer's wife went to Blevins' house on Main Street in Weathersfield Township, but at 7:01 p.m., Latimer broke in through the rear window, killed Blevins and attempted to kidnap his wife and daughter, but they fled and called police.
Over the next 21/2 hours, Latimer was in contact with several friends and relatives. One said Latimer told him he "was going to take his own life" and mentioned a possible "standoff."
Latimer also told two friends he "just shot a guy in the head and killed him" and was going to kill himself, the report says. They were trying to meet up with Latimer because Latimer wanted to give them his wife's phone. They were in contact with Weathersfield police from then until Latimer was shot by police.
Prosecutors did present information to a grand jury regarding the actions of Tina M. Davis, 34, of Stillwagon Road, Howland. Davis was arraigned Wednesday in Trumbull County Common Pleas Court on charges of tampering with evidence and obstructing justice. She pleaded not guilty. Her bond was set at $20,000, she posted it and got out of jail later Wednesday.
The report says Latimer went to see Davis at 7:25 p.m. Feb. 6, less than 30 minutes after he killed Blevins. He told Davis he had just shot someone and needed to change his clothes. Davis gave him a clean shirt. They went to the Dollar General store on East Market Street in Howland for paper towels and bleach.
When Latimer was shot by Howland police about 9:30 p.m., he was using Davis' black Monte Carlo. She also lent Latimer the gun earlier that day that investigators say Latimer used to kill Blevins. Latimer also had that gun in his hand when police killed him later.
More like this from vindy.com