Community volunteers given $1,000 for their work by YNDC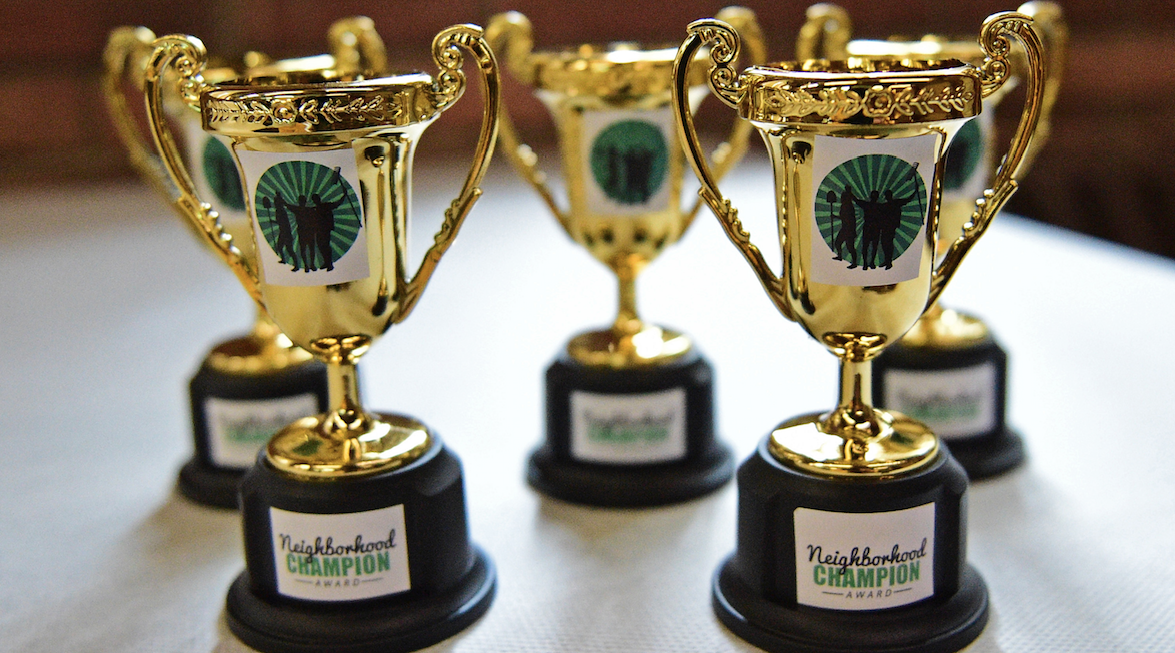 ---
YOUNGSTOWN
Six volunteers working to improve their neighborhoods left the pavilion at the center of Wick Park with $1,000 to use toward their next projects.
The Youngstown Neighborhood Development Corp. honored the nominees and winners of their Neighborhood Champion awards Tuesday at the North Side park, recognizing 28 nominees and selecting five winners.
Each of the winners was awarded $1,000 for a project of their choice. Members of the community nominated individuals they believe are deserving of the funds. Ian Beniston, executive director of the YNDC, said there were 95 submissions from across the city, which were then narrowed to a group of nominees. He said the event was meant to celebrate the work of individuals who give their time to improve the city.
"These are the people doing the work. The city is for the citizens, and they're the ones giving their time to help the city," Beniston said. "We hope to see things like this raise the profile of these volunteers, and who knows, maybe someone will read about them and decide to donate to their work or be inspired to volunteer themselves."
Mayor John A. McNally spoke at the event and congratulated the winners and nominees as they were recognized.
"While we do our work at city hall, we know a lot of the legwork is done by the community," McNally said. "You make my life, your council people's lives, and your neighbors' lives much easier because of your work."
Keland Logan, the director of The Colony, a youth organization that, among other projects, engages in city cleanup projects, was one of the $1,000 winners and said he was inspired and humbled by his fellow winners. He plans to use the money to partner with the Youngstown City School District to lead a team of students to clean up and a design a revitalization project for a neglected lot near Myrtle Avenue and Garfield Street on the South Side.
Beniston said he intends to have the awards event again next year and hopes to see the nominee pool increase.
More like this from vindy.com