Whig-inspired Canfield Fair ages with grace & greatness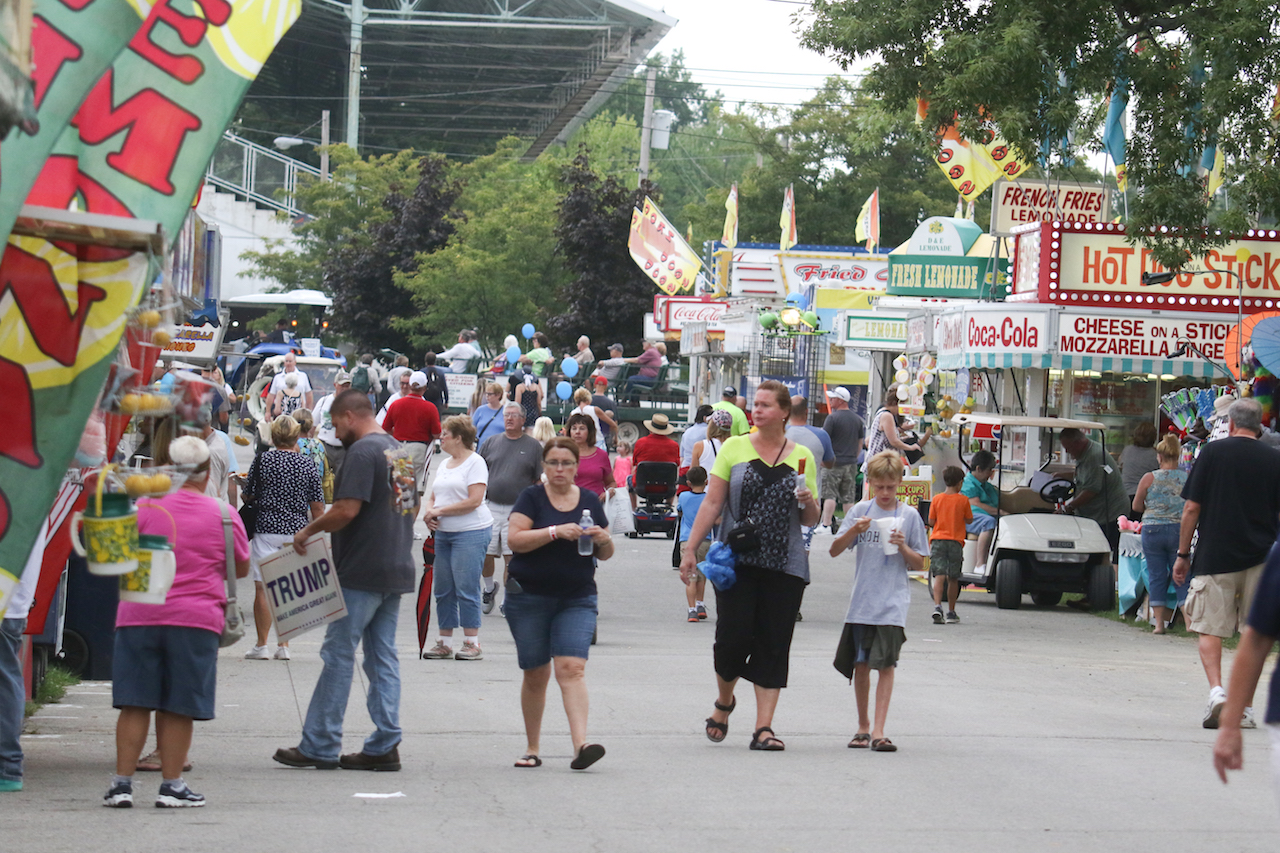 ---
These days the name Elisha Whittlesey won't readily roll off the tongue of most Mahoning Valley residents.
After all, nearly 200 years separate us from Whittlesey's rise to military and political prominence locally and nationally. But in his day, he emerged as a force to be reckoned with. The Canfield lawyer served as military secretary to Gen. William Henry Harrison in the War of 1812, represented the present-day Mahoning Valley in the U.S. Congress, established the renegade Whig political party in Ohio and served as first comptroller of the U.S. Treasury under Presidents Zachary Taylor and Abraham Lincoln.
Such achievements, to be sure, make Whittlesey a proud native son in local lore. But for many, his greatest and most long-lasting impact on the Valley lies in his role as a founding father of the Canfield Fair.
In 1846, Atty. Whittlesey helped to organize the Mahoning Agricultural Society. His address that year at the historic Canfield Congregational Church titled "Competitive Exhibitions as a Means of Awakening More Active Interest in All Industrial Pursuits" sparked the decision to organize the first Canfield Fair.
One hundred seventy-one years later, that same Canfield Fair continues to reawaken interest in the industry of agriculture throughout Mahoning County.
We therefore tip our hat posthumously to Whig Whittlesey as the 171st Canfield Fair has dedicated itself to admiring the proud history of the exposition, celebrating the vitality of the 2017 edition and looking forward to even bigger and better versions of it in the years ahead.
This year's fair, which opens at 8 a.m. Wednesday and runs through 11 p.m. Labor Day, carries the theme "Yesterday, Today and Tomorrow." Under that banner, we're confident Ohio's largest county fair will experience yet another successful and enriching six-day run.
At Whittlesey's urging, the agricultural society established its Grand Annual Fair to bring together farmers and their products to compare notes and relate experiences. By today's standards, many would hardly consider it all that grand. The first Canfield Fair featured 250 oxen, 51 full-blooded cattle, 44 draft horses, 64 saddle and carriage horses, 37 sheep and 56 hogs, as well as an experimental device called "Blodget's Sewing Machine" and a newly patented combo shower-bath.
FAIR'S PROUD STATURE TODAY
From those austere beginnings, the fair steadily grew in size and stature, hitting attendance milestones of 500,000 in the 1970s. Today, it ranks as the third-largest county fair in the United States, covers 353 acres and features 60 buildings, including a 6,500-seat grandstand that has attracted entertainers as diverse as Bob Hope, Dolly Parton, The Beach Boys and The Goo Goo Dolls.
Pop star John Mellencamp and country singer and songwriter Chris Young will keep this year's grandstand crowds on their feet, as will such fairgoer favorites as demolition derbies, truck and tractor pulls, harness racing and more. In addition to the dozens of rides, concessions, animal exhibits, fine-arts shows, health displays and more, a brand new interactive 11-stop Ag-Adventure game will entertain and educate old and young spectators alike.
This year's fair week also places a blue-ribbon premium on the future. About six months ago, the Canfield Fair Board of Directors announced a $4.5 million campaign aimed at major capital improvements, including an 81,000-square-foot Junior Fair Coliseum and Event Center, designed to make the annual event something to crow about even more in 2018 and beyond. In six short months, some 44 percent of the five-year goal already has been met.
That level of support clearly illustrates the fondness and respect that Mahoning County residents and institutions invest in the fair and in its value as a center of amusement, education and socializing.
As we ponder the past, present and future of the fair, however, some of its prime assets transcend time. Just as in 1847, the Canfield Fair in 2017 remains at its core a celebration of the important role agriculture plays in Mahoning County. As tens of thousands of fairgoers stroll the midways, they have ample opportunities to appreciate local farmers. At Canfield Fair time – and all the time through the year – 21st century farmers continue to provide nutritious food for our tables and vital fuel for our local economy.
So as we visit this year's exposition and treat ourselves to all of its joyful amusements and tantalizing food fare, we would do well to remember that where it's been, where it's now and where it's going remain deeply embedded in Mahoning County's rich agrarian roots.
More like this from vindy.com