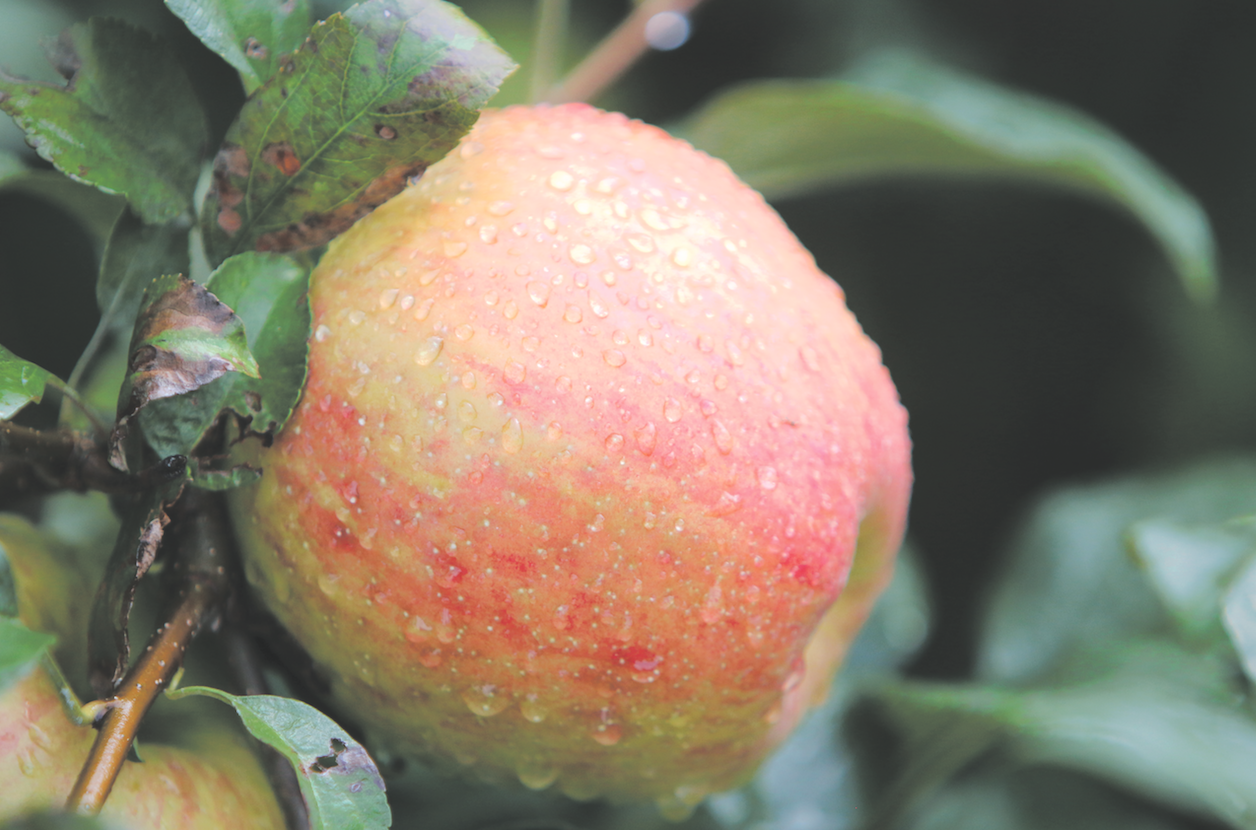 ---
By Kalea Hall
YOUNGSTOWN
Dan Simmons walks through his Peace Valley Orchards pointing out the variety after variety of apples he has.
There's Evercrisp, Honeycrisp and Buckeye Gala, but also Red Delicious, Golden Delicious and Macintosh.
Simmons shows the big, bold beauty of the apples already showing this year. Thanks to plenty of rain and sunlight, Ohioan apple growers and lovers will see a bountiful crop.
"I think it will be one of the best," Simmons said. "The fruit is large and tastes good."
This week, Simmons plans to pick the Buckeye Gala and Honeycrisp, which have come in early and are two top sellers.
"There was no lag," Simmons said. "Everything was ready to go. We were picking peaches two weeks early."
The reason for the bountiful apple harvest: weather.
"We had a good spring with plenty of rain and a nice heat factor," Simmons said. "This year we had plenty of sunlight."
The Valley's wet, mild winter of 2016-17 also influenced apple crops.
But Simmons and other apple farmers still closely eye the weather since apple season is just starting.
"We gamble every day," Simmons said.
Simmons has more than 280 acres of land on Adams Road in Rogers that is covered mostly with his apple trees. The farm has been in his family since the late 1940s when his grandfather purchased it. Simmons has seen good, normal and bad apple crops.
"It's been a very good crop throughout the entire U.S. ," Simmons said. "Sadly, for the consumer, the price won't change," he said, noting that a big crop means that apple producers get less for their product though the amount of work to harvest increases.
But there will be more apples to sell.
Peace Valley's product can be found in local grocery stores, Peace Valley's market at the orchard and other farms' markets.
White House Fruit Farm in Canfield also has a high volume of apples coming in that are a customer favorite during the fall.
"Being an apple grower is different than being a corn grower," said David Hull of White House. "We just want an average crop every year. If you get a giant crop, it is generally followed by the smaller crop next year."
In total, White House has 20 acres of apples to watch over.
"The next three weeks has a lot to do with color and quality," Hull said. "The quality appears good at this point."
The sweeter apples come later in September. In stock at White House and Peace Valley now is the Ginger Gold, a tarter apple.
"The bulk of varieties will start to ripen in September," Hull said. "Typically, the varieties that ripen early don't keep as long as the varieties that ripen later."
By Sept. 10, White House expects to be ready to pick its Honeycrisp and Gala, which are both popular sellers. The Crimson Crisp and Evercrisp, a newer variety, will come in late October.
White House will celebrate "Evercrisp Week" starting Nov. 1. The Evercrisp is a cross between Honeycrisp and Fuji. It's a sweet, extra-firm apple that is expected to be a top pick.
"Right after Labor Day, people tend to think about the apples," Hull said. "We want people to know that Ohio apples are available right through the winter."
Across the state, apple growers are happy with what they are seeing.
"Everyone is excited about the upcoming crop and what we will have to work with," said Bill Dodd, program director for Ohio Apples, an organization that represents the 110 apple growers in the state for marketing and research purposes.
On average, Ohio apple growers produce 1.6 million bushels of apples a year, which is still below how many bushels Ohioans eat every year.
"People should be excited because the growers are excited," Dodd said. "We are very proud of the product we are going to produce."
More like this from vindy.com