Independent Niles shop is all about books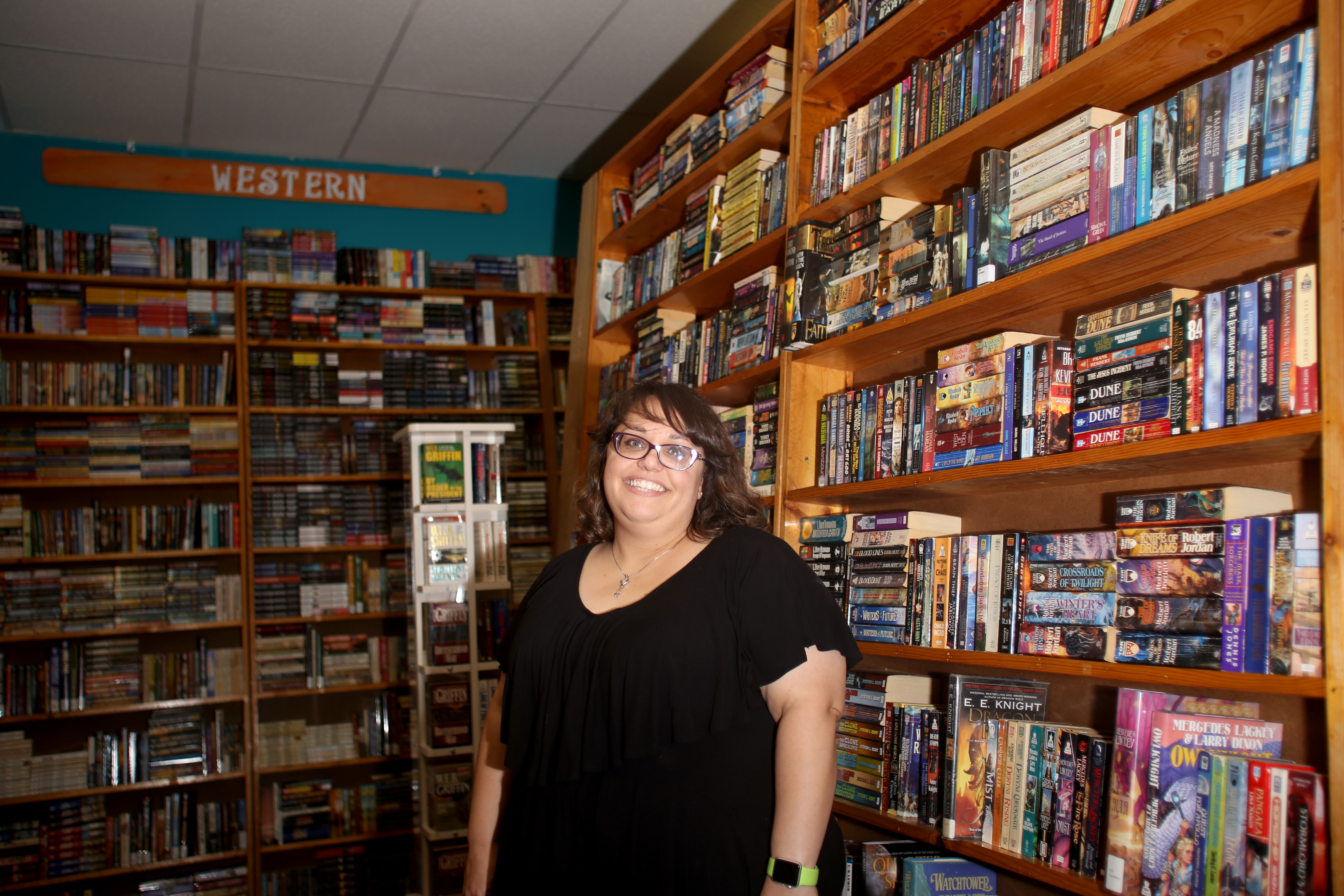 ---
By Sarah Lehr
NILES
A small storefront in Niles is a bastion of the printed word.
It lives on in the books that fill the windowsills and populate the shelves stacked to the ceiling.
Even though Paperback Shack, 6058 Youngstown-Warren Road, has been in business since 1978, owner Lisa Didiano says the store struggles with visibility.
"Our biggest challenge is people not knowing we exist," Didiano said.
The store, near Marc's Supermarket, is tucked into an office building at the corner of Youngstown-Warren Road and Niles-Cortland Road.
Didiano bought the store in July 2015. The previous owners sold books at flea markets. They also operated a second storefront, which they closed in the 1990s.
For Didiano, taking over Paperback Shack was a labor of love. She has fond memories of visiting the original store once a week with her grandfather, so he could pick out his reading material for the next seven days.
True to its name, the newly remodeled Paperback Shack specializes in paperback books, though it does sell a few hardcover editions.
The store stocks both new and used books. The used books, which sell at about half the price of books from a big-box store, are most popular. Customers can resell books to Paperback Shack in exchange for store credit. Paperback Shack will only accept used books if they are in excellent condition and if the store does not have a surplus of the title.
One day, Didiano hopes to expand the store's nonfiction section and to sell baked goods on the premises. She's worked to establish the store as a community hub, through events such as NaNoWriMo write-ins. NaNoWriMo, a reference to November as national novel-writing month, encourages amateur authors to write a 50,000-word novel by 11:50 p.m. on Nov. 30.
Didiano, who has a master of fine arts degree in creative writing, uses Paperback Shack to nurture her twin passions of writing and reading. She sells her editing services and teaches writing classes at the store. The four-week beginning creative writing class costs $100 total, the six-week intermediate creative writing class costs $150, and the novel writing class costs $300.
Cousins Gina Russo of Youngstown and Emily Russu of Poland are enrolled in the intermediate creative writing workshop. They like to browse the shelves at Paperback Shack while they wait for class to start.
"If you're a bookworm, like we are, you just kind of feel like this is where you belong," Russu said.
More like this from vindy.com