Warren mayor decries spike in violence in recent weeks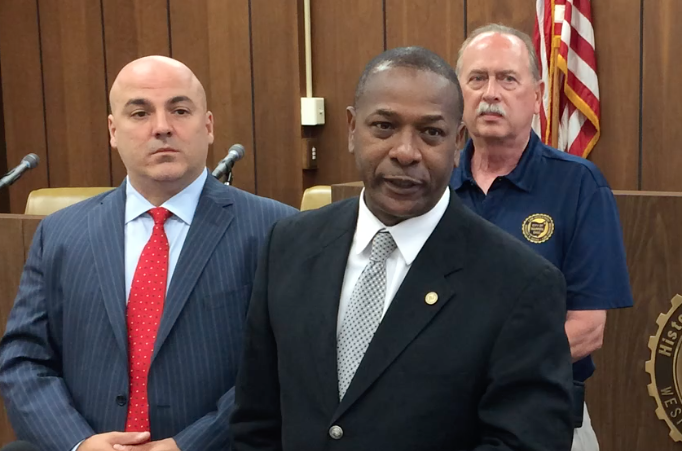 ---
WARREN — Warren Mayor Doug Franklin today addressed "recent spikes in violence" that have occurred in recent days and weeks that has produced a number of homicides.
Franklin went to the scene of a shooting this morning on South Feederle Drive Southeast that seriously injured a man and produced a short lockdown at Warren John F. Kennedy High School and the Willard K-8 School on Willard Avenue.
Police have issued an arrest warrant for Daniel Chipps, who lives in an apartment near the location of the shooting, officials said at the mayor's press conference at City Council chambers.
Franklin and Police Chief Eric Merkel noted that police received great cooperation this morning from witnesses to the shooting on South Feederle, enabling them to issue an arrest warrant for Daniel Chipps in the case. But police received little cooperation when they investigated apparent homicides Saturday and Sunday. The Saturday death of a young woman was accompanied by about 80 gunshots, Merkel said.
Franklin called on citizens to help reduce the violence by assisting police.
"Most if not all of these acts of violence are being carried out by individuals who are engaged in criminal activities of some kind and who are fighting among themselves. Unfortunately, using firearms to settle these beefs or confrontations put innocent people, innocent families and children in harm's way and at terrible risk," the mayor said.
"We will do anything and everything to remove these violent acts by these violent offenders to get them off our streets and to keep our city safe."
He mentioned that police vehicles and other equipment are being replaced, and overtime money is being provided to help police do their work.
More like this from vindy.com