Vigil Against Hate brings call for all to stand together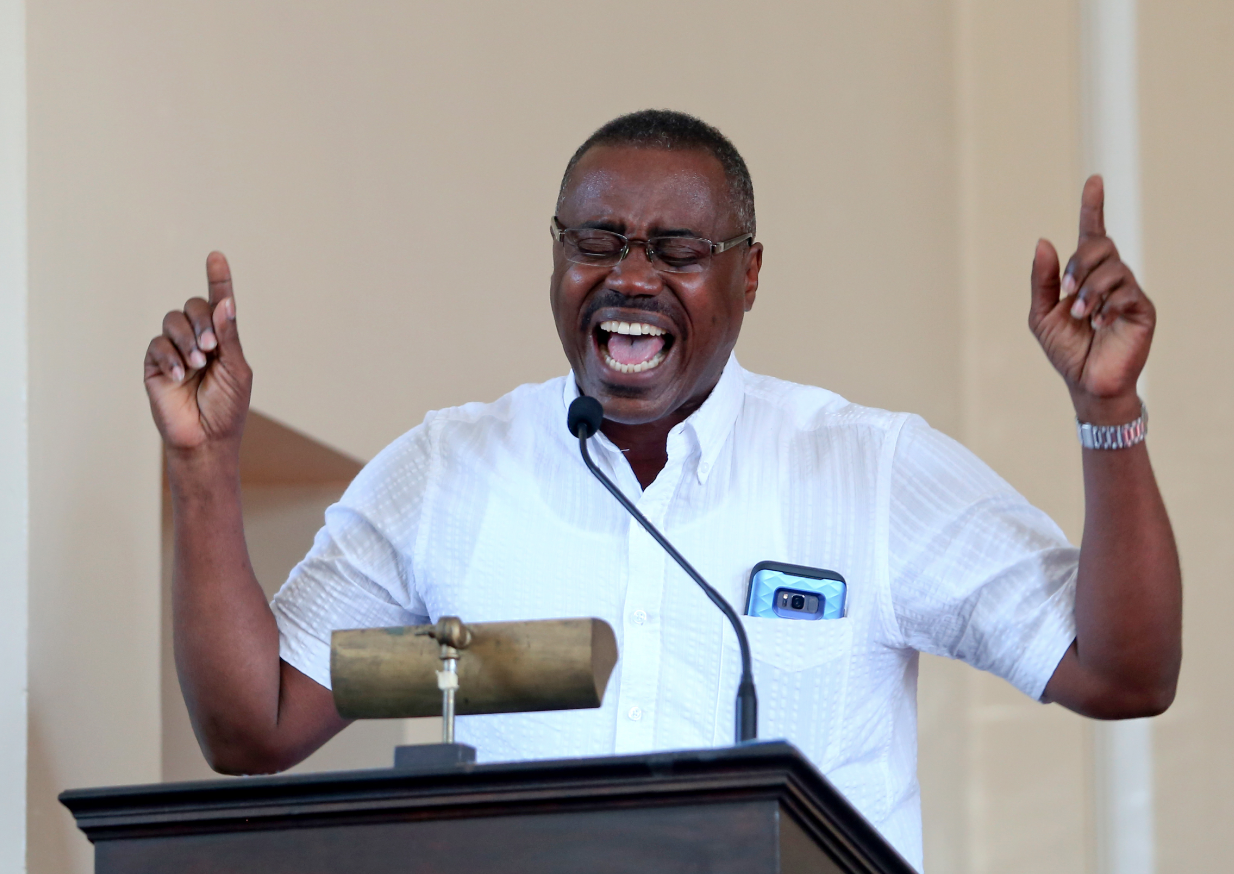 ---
YOUNGSTOWN
With the backdrop of racially motivated violence in Charlottesville, Va., only a week ago, Sunday's Vigil Against Hate at First Unitarian Universalist Church on the North Side was a call to action for everyone to stand up against racism and injustice.
Three people died and many were injured during a white nationalist rally. Killed were 32-year-old Heather Heyer, who was struck when a white nationalist plowed his vehicle into counterprotesters, and two state troopers when their helicopter crashed while they were helping police respond to the violence.
"What brought us together are the tragedies. But, we are not here just to protest what we are against, but to affirm what is positive in our community. We come with a spirit of love," said the Rev. Joseph Boyd, minister of the host church.
"We are here to stand up against hate and bigotry and stand up for justice for everybody. An attack on one of us is an attack on all of us. All mankind sprang from Adam and Eve. We need the will to stand together because together we are strong and divided we are weak," said Randa Shabayek of the Islamic Society of Greater Youngstown.
"I'm at a loss that in 2017 we need a meeting like this. Every man, woman and child deserves justice," said Christopher Anderson, president of the Mahoning County Young Democrats, who called on young people to get involved.
"This is no time to stand on the sidelines. I challenge you to find your team and get to work changing the world," he said.
It is the children who Kathy DiCristofaro, head of the Ohio Democratic Women's Caucus, is most worried about. The longtime teacher who raised five boys issued this warning.
"They are recruiting our young children toward hate and divisiveness. We have to have a heightened awareness of with whom our children listen to and associate. We need to send a strong message: Not our children, not on our watch," she said adamantly.
"We as a nation are broken. To heal, we need to embrace faith," said Bishop George V. Murry of the Diocese of Youngstown.
"There is no place in the United States for white supremacists. Racism is a sin, and silence is not appropriate. We must speak out against hate and recognize the humanity and uniqueness of us all," the bishop said.
In a press release sent by U.S. Rep. Tim Ryan of Howland, D-13th, who did not attend the vigil, the lawmaker said statues of Confederates or Confederate sympathizers have no place in the halls of Congress and should be removed immediately.
The cause that these Confederate leaders supported would have seen the Capitol building burned to the ground and the republic it represents torn apart, said Ryan, who applauded leaders and attendees for standing against domestic terrorism and white supremacy.
The Rev. Neil C. Heller, pastor of First Baptist Church of Braceville, said it is not the Confederate statues that bother him, but the Confederates who idolize them, a group that is "flying under the radar."
"We'd like to see education and health care and justice and respect and basic human rights for all. On the other hand, there are those who would divide us. We must stand up for every citizen. Do you stand for the United States ideology, justice for all, or for the Confederate ideology, justice for a few?" Mr. Heller asked.
"It's time to stand up for justice and against injustice," he said.
"It's not sufficient to remain silent when you think of those who spread hate. We must love, comfort and protect one another. That's my message," said Youngstown Mayor John A. McNally.
More like this from vindy.com