UPDATE | Tressel talks success during his YSU address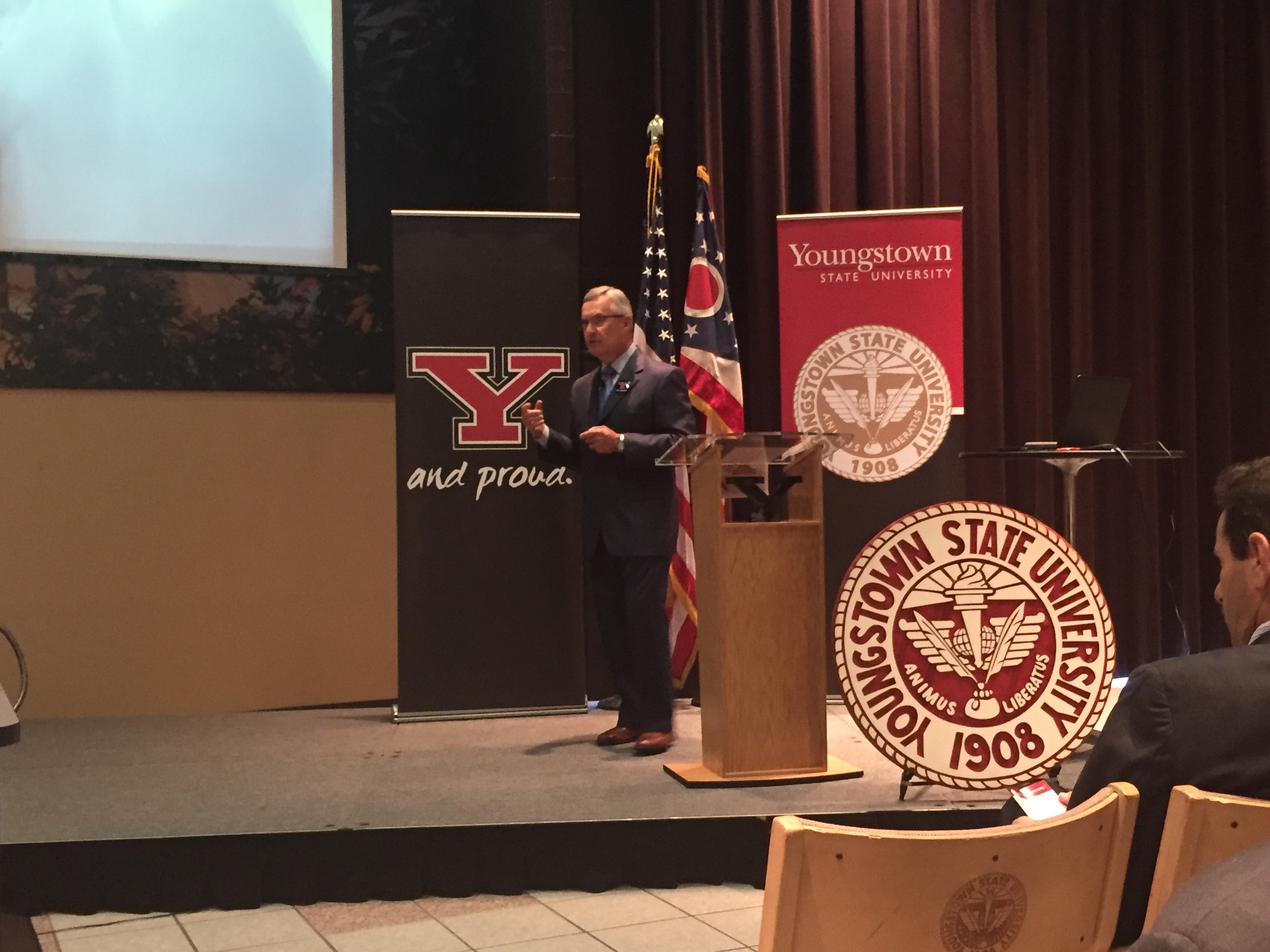 ---
YOUNGSTOWN — Youngstown State University President Jim Tressel gave the second State of University Address since faculty requested to bring it back this morning in the Chestnut Room in Kilcawley Center on campus.
Tressel outlined what makes university success in his address by discussing the RISE — respect and well-being, inclusion and awareness, spirit and tradition, and excellence through engagement — initiative.
The idea is to do something almost each day of the work week to create a "culture of community."
"We just have extraordinary work by all of you here at YSU," Tressel said. "It is going to be an extraordinary 2017-18 [school year]. Go Penguins!"
More like this from vindy.com
August 21, 2017 12:01 p.m.