Rayen Neighborhood Homecoming celebrates North Side pride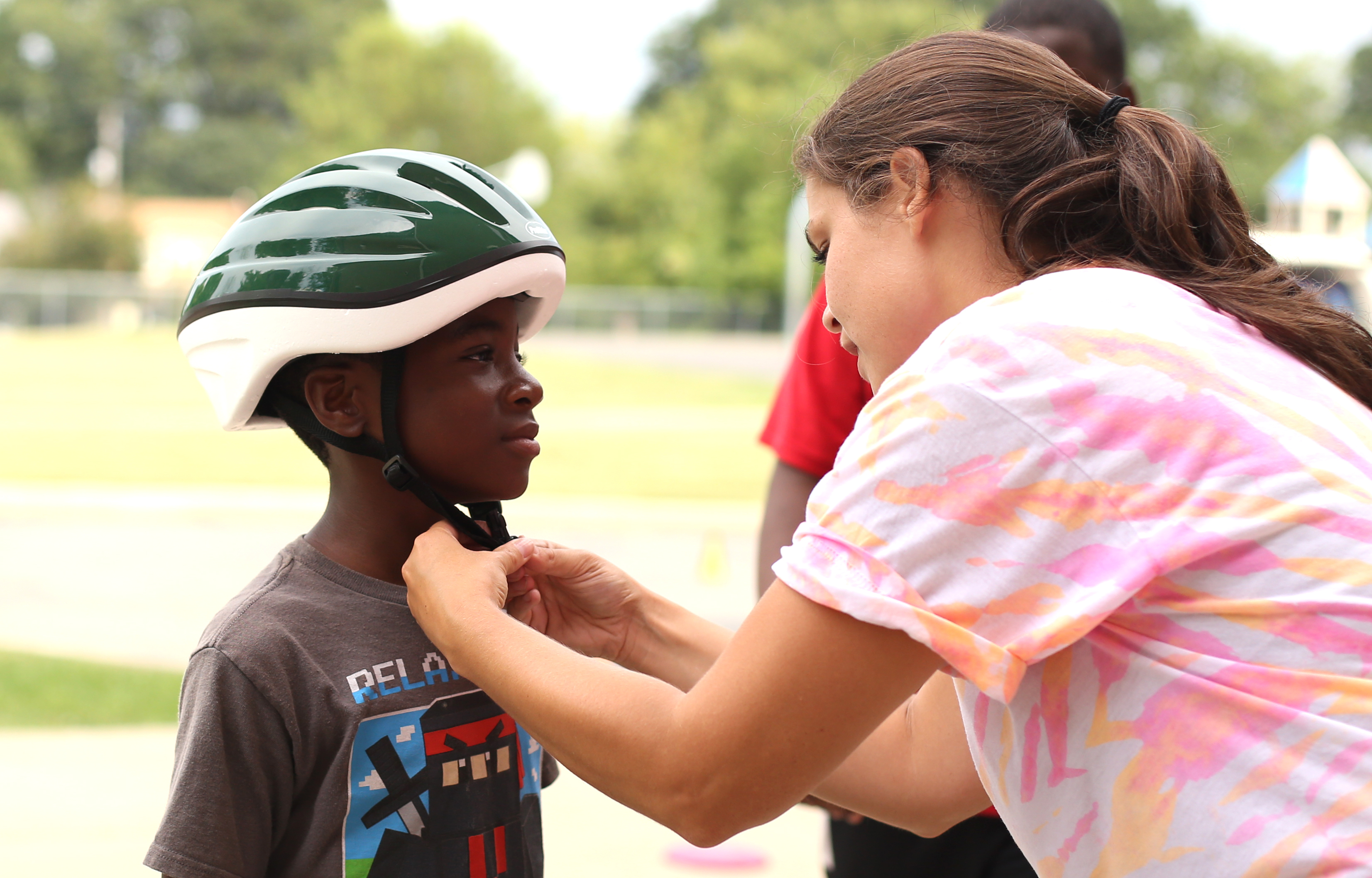 ---
Rayen Homecoming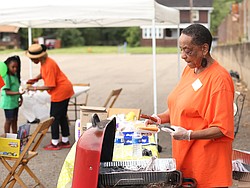 Gallery
By Sarah Lehr
YOUNGSTOWN
When Joyce Davidson first moved to Cordova Avenue on the North Side more than two decades ago, she saw few people outside walking.
Now, when she looks out her window, she sees people walking their dogs and families taking a stroll around the neighborhood.
Davidson helped organize a Rayen Neighborhood Homecoming party Saturday to celebrate North Side pride.
The crowd was small, in part due to rain early in the afternoon, but Davidson described the participants as enthusiastic.
The event, in the parking lot of the Judge William Rayen Stadium on Benita Avenue, celebrated the 22nd anniversary of the Know Your Neighborhood Block Watch. Davidson and her husband, Benjamin, helped found the Block Watch when they first moved to the area.
"The neighborhood was going downhill," Davidson said. "It was about restoring the sense of community and developing neighborhood pride."
That same spirit of community motivated block watch members to organize Saturday's homecoming, which included face-painting, games and booths from local vendors.
The event celebrated the memory of former North Side residents, including Frankie "Mr. Lucky" Halfacre, a local radio host who died in 2006. People performed Native American dances at the homecoming as a tribute to Halfacre's Iroquois heritage.
Eight-year-old Zion Price spent much of the afternoon playing football. He was most looking forward to getting rocket ships painted onto his face.
Another attendee, Sha'lamar Vaughn, 12, chose to have the phrase "BFF" painted on her face, along with a flower design.
She was one of several children to participate in Know Your Neighbor Block Watch this summer. The program, funded via a grant, allowed the children to transform a vacant lot into a garden.
Larry Coleman, a Youngstown native who recently moved back to the area after living for decades in White Plains, N.Y., said neighborhood camaraderie is critical.
"Compare this to what's been going in Charlottesville and Boston, with people clashing with each other," Coleman said. "This is people coming together."
More like this from vindy.com