Men still squabble over tricycle during shooting sentencing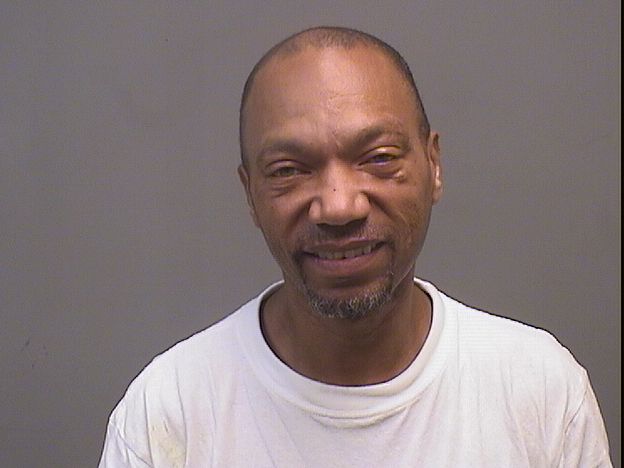 ---
By Joe Gorman
YOUNGSTOWN
You can perhaps call Thursday's sentencing of George Buchanan in Mahoning County Common Pleas Court to four years in prison "The Case of the Cursed Tricycle."
Buchanan was sentenced on a charge of felonious assault with a firearms specification for wounding a man in September during an argument over a tricycle. The shooting, however, did not appear to end the matter.
The victim said he wants his tricycle back from Buchanan, 47, but Buchanan claims it is his because he paid for it.
No one seems to know where the tricycle is.
Assistant Prosecutor Nick Brevetta called it a "cursed tricycle." Veteran defense attorney James Gentile broke one of the cardinal rules of defense work and criticized the victim, and Judge Anthony D'Apolito said he was more confused about the case after he heard the victim, Anthony Rogers, and Buchanan speak before sentencing.
"I think I understand less now than I did before," Judge D'Apolito said.
Buchanan had pleaded guilty earlier to a charge of felonious assault with a gun specification for the shooting at an apartment building in the 100 block of East Midlothian Boulevard. The sentence was agreed upon between Brevetta and Gentile.
Rogers told Judge D'Apolito that he was trying to get the tricycle back from Buchanan. Rogers said he was just about to start a stint in a rehabilitation facility when he gave the tricycle to Buchanan while he was "liquidating" his belongings, but claimed Buchanan still owed him money for it.
"It was a drunken, druggin' deal." Rogers said. "Both of us were trying to play each other on this."
He admitted fighting Buchanan before he was shot, but the victim said he was stunned when Buchanan came at him with a sawed-off shotgun and pulled the trigger.
"We play by a certain set of rules," Rogers said. "And when you shot me, it went against the rules that we had."
Rogers said he came to court in hopes that he could get his tricycle back.
"I came down here because I want my trike back," Rogers said. "I build bikes, I collect bikes, I enjoy bikes. I want my trike back."
Gentile called Rogers "a troublemaker his entire life." Gentile said Buchanan had the tricycle for more than a year when Rogers came back, beat him severely and then left. Buchanan's mistake was grabbing his gun and running after and shooting Rogers, which mitigated any kind of self-defense claim, Gentile said.
Buchanan said he feared for his life, but he realizes now he should not have chased Rogers after he was beaten.
"I ain't ever gotten into trouble like this," Buchanan said. "I didn't want to shoot the guy. I was so scared."
Brevetta said the value of the tricycle is $300 after Judge D'Apolito asked about restitution. Buchanan said he wondered why he should pay restitution because he claimed he already spent that much on the tricycle.
"I paid for the bike, your honor," Buchanan said in an exasperated voice. "It is my bike."
Brevetta told the judge the case had him flummoxed.
"I have never talked about a tricycle this much in my life," Brevetta said. "I do believe this bike is cursed, though. That seems to be the only reason we are here."
More like this from vindy.com