Future kindergartners visit Safety Village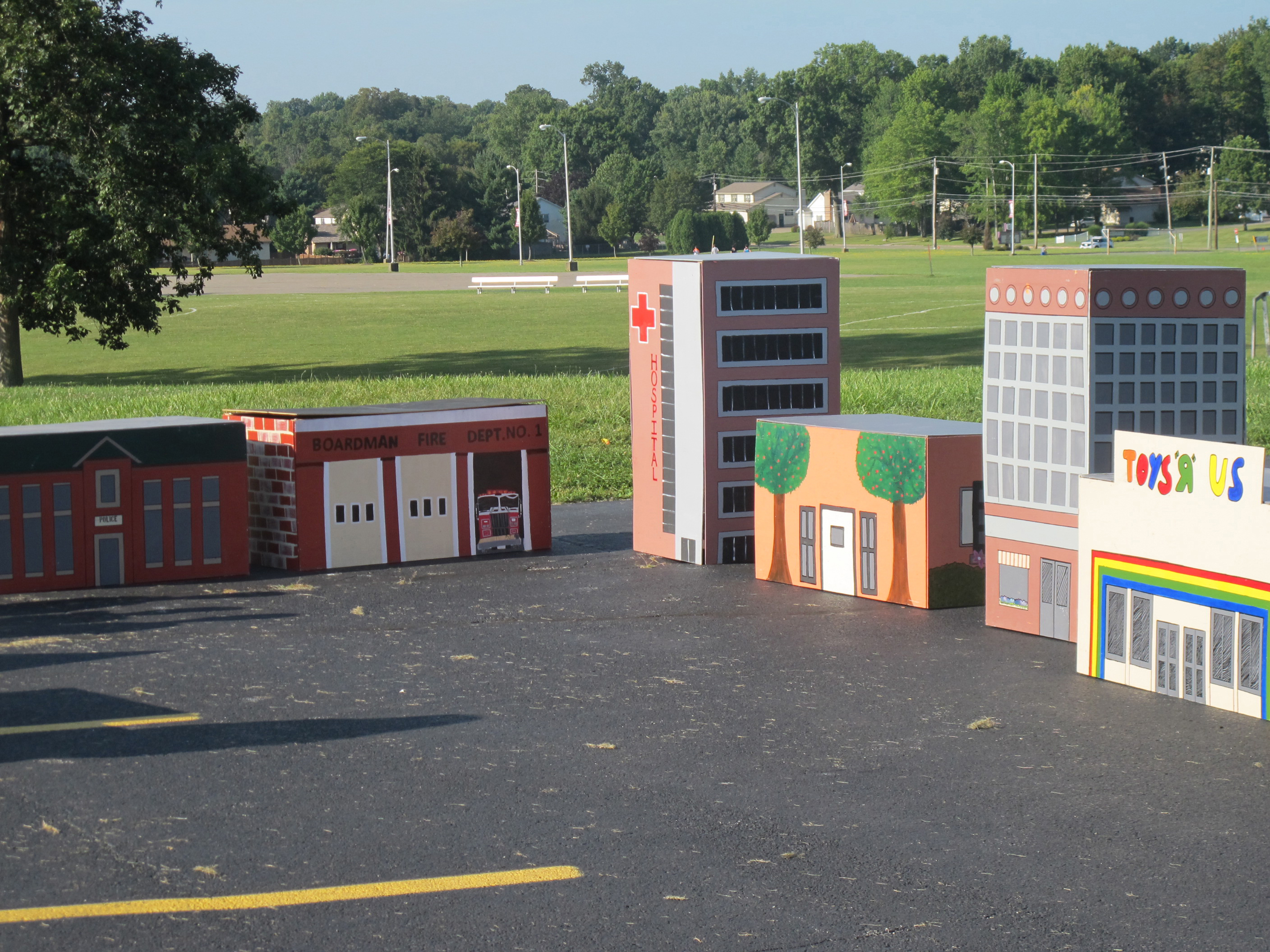 ---
by ZACK SHIVELY zshively@vindy.com
Boardman's PTA hosted the Safety Village event to teach kindergarten students safety information at Boardman Junior High School on Aug. 10.
Approximately 160 future kindergartners came to the event. The students were from all three Boardman elementary schools.
Coordinator Tanna Sebrell explained the event's purpose to educate young children on essential safety information from the police, fire department, bus drivers and volunteer high school students. Sebrell and the PTA also received help from the public library, which sent them books relating to the four safety stations they had set up.
The coordinators set up a bus in the side parking lot where a bus driver explained different safety procedures the children will need to follow while on the bus. The students climbed into the bus and learned how to act while in the seats. When the students got out of the bus, they did so one at a time, each paying close attention for the sound of the bus brakes and where they stepped down.
The students then moved to the fire safety station. The children talked to firemen about the truck and equipment they need for fires. A high school leader read a fire safety book about the stop, drop and roll technique. In the last area, the firemen created a safety classroom on a trailer. They designed the trailer to look and operate as a house in order to demonstrate what to do if there is ever a fire in the home. For example, the trailer had an escape ladder by a window so the students could practice escaping out of the window.
The PTA organized an area for the police department as well. The kindergartners learned about some topics the police deal with, such as the important of wearing a seat belt in case of an accident at this station. The officer present also demonstrated how the sirens work and what they mean, and he allowed the students to sit in the car. He also told the children never to talk to or get into cars with strangers.
The last area went over safety for bicycle riders and pedestrians. The corner of the parking lot had a small replica of a town where the children walked and peddled toy bicycles to give a more hands-on experience. High school students then taught the kindergartners about what certain street signs mean.
More like this from vindy.com