Children rewarded with ice cream at library event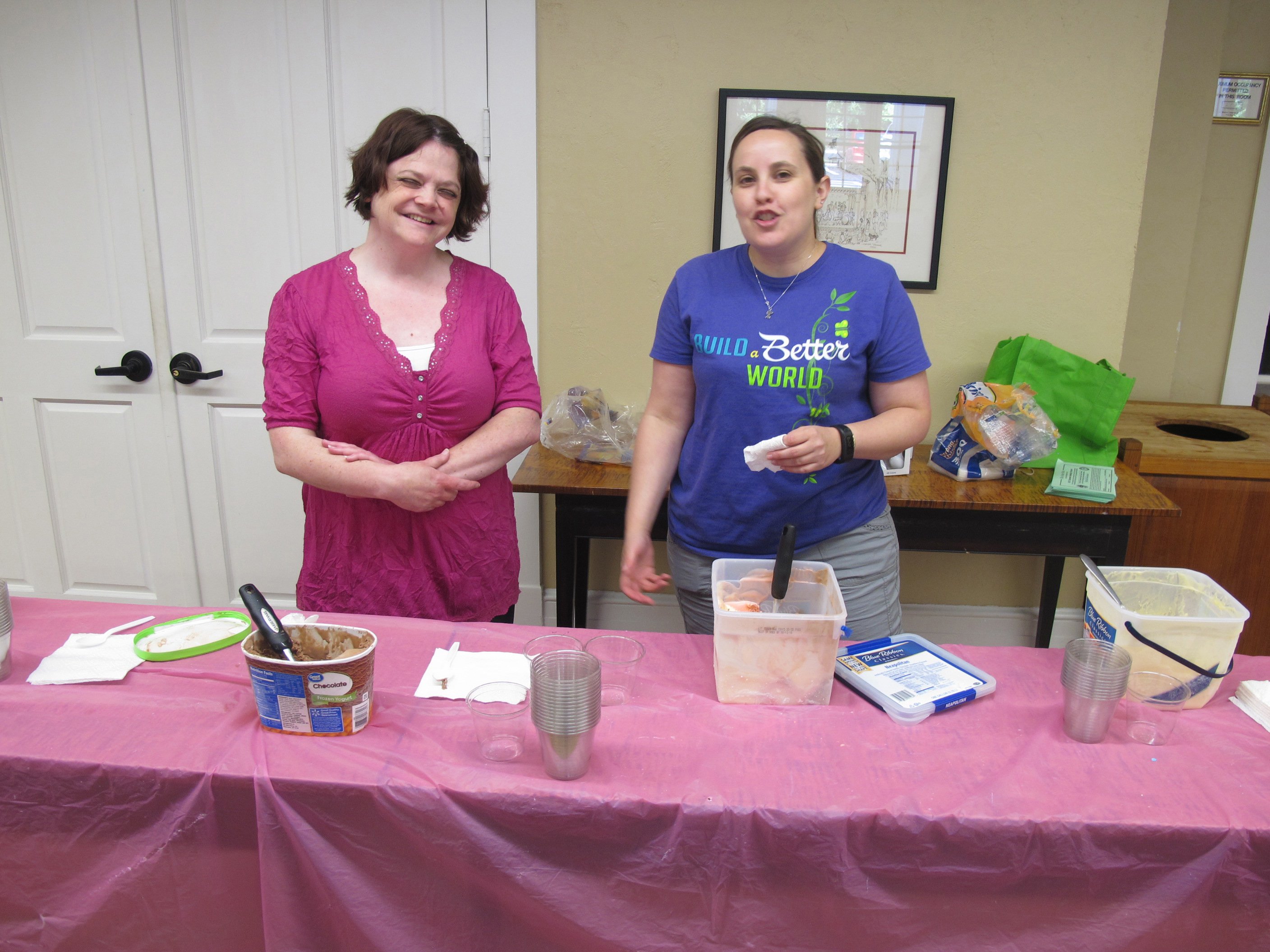 ---
by ZACK SHIVELY zshively@vindy.com
The Poland library rewarded the children in the summer reading program with an Ice Cream Bash at the library on Aug. 8. The library gave the children of the summer reading program a fun day full of games and ice cream.
Upon first walking into the meeting room of the library, there were areas prepared for crafting, games for playing and a table meant for serving.
The librarians led the first game played by the participants. Thirty children sat in the middle of the room and listened for the instructions to the game. Four pillars surrounded them, each with a different picture. The children stood by the pillars while the librarians grabbed pictures from a bag. The children had to sit back down in the middle of the room if the picture the librarian grabbed corresponded with the one on the pillar by which they stood. The winners of the game were the last few standing.
After playing that game a few times, the librarians let the children play at the stations set up around the room. One area had crayons, glue and paper for drawing and pasting. A giant Connect Four game the size of the children stood on the other side of the room.
The librarians had tables with magnets on both sides of the room. In the back, the children enjoyed a game of bowling.
The children then gathered together to eat ice cream. The librarians scooped vanilla, chocolate, Neapolitan or sour raspberry sherbet into cups for the children as their treat.
The Public Library of Youngstown and Mahoning County hosts a summer reading program every year.
For more information on this and other events offered by the library, visit www.libraryvisit.org.
More like this from vindy.com