Prosecutor: Teen accused of killing neighbor, 94, to remain in juvenile detention unless he misbehaves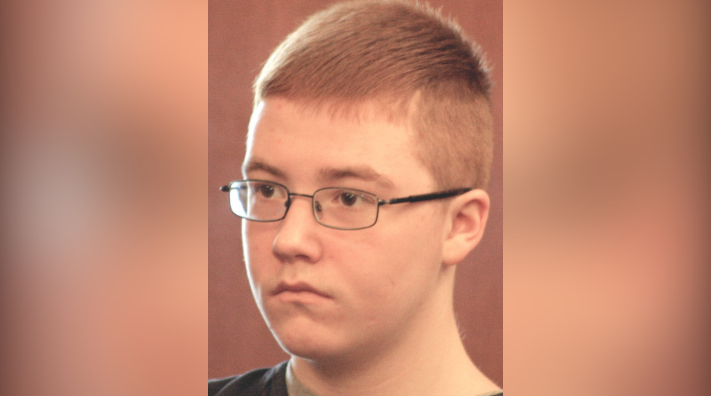 ---
By Ed Runyan
WARREN
One by one, Jacob Larosa of Niles is running out of defenses for the brutal crimes he's accused of committing against his elderly neighbor in 2015 when he was 15 years old.
First, a juvenile court judge in November 2015 said Larosa wouldn't be spared adult consequences, transferring his case to adult court.
Larosa, of Lafayette Avenue, is charged with aggravated murder, attempted rape, aggravated robbery and aggravated burglary in the death of Marie Belcastro, 94.
Judge Sandra Stabile Harwood cited Larosa's "lengthy history of behavioral issues extending back to early childhood" and history of disregard for treatment or sanctions that have been offered through the juvenile system.
Mental-health professionals evaluated Larosa while his case was still in juvenile court. He was found to have attention deficit disorder, mood disorder and "some mental-health issues" dating back to age 8 – but not mental illness, Judge Stabile Harwood said.
Once he was in adult court, his attorneys again sought to delay or cancel Larosa's trial on mental-health grounds, asking the judge to rule that Larosa is not competent to stand trial.
But Monday, Judge W. Wyatt McKay of Trumbull County Common Pleas Court ruled Larosa is capable of understanding the charges against him and aiding in his defense and therefore able to stand trial.
Additional psychological evaluations were done on Larosa to aid in Judge McKay's determination.
His attorneys also asked for a hearing, scheduled for Dec. 28, to determine whether any evidence in the case should be suppressed from evidence.
Recently his attorneys also asked Judge McKay to create a new style of murder trial for Larosa in which it would be separated into the guilt phase and the punishment phase.
In the punishment phase, a jury instead of a judge would decide whether there are mitigating circumstances that warrant Larosa's getting a less severe punishment than life in prison without parole.
Chris Becker, an assistant prosecutor scoffed at the idea.
"In this case, there is nothing for the jury to weigh," Becker said. "Should they weigh the fact that the victim was 94 years old? That she was kind and caring to the defendant and provided cookies and other items to the defendant? That the defendant brutally beat her and assaulted her in three separate areas or crime scenes in the house including literally beating her hearing aid out of her head?"
The case is more than 2 years old now, and Larosa turned 18 on July 27.
It raises the question whether it's time Larosa leaves the Trumbull County Juvenile Justice Center and goes into the county jail.
Stanley Elkins, an assistant county prosecutor in the juvenile division, cited Ohio law that governs the transfer of inmates from juvenile detention to adult jail.
For someone such as Larosa to be transferred to adult jail, a juvenile-court judge or prosecutor would have to initiate the transfer.
At a hearing, prosecutors would have to show either the youth is a threat to the safety and security of the juvenile facility where he is being housed or the best interests of the youth require he be transferred.
Examples of acts that might qualify for transfer are injuring or creating an imminent danger to the life or health of another young person or staff member as a result of violent behavior, the law says.
Elkins said the prosecutor's office would file a motion seeking Larosa's transfer to the adult jail if Larosa met any of the qualifications. As of now, none of the qualifications has been met.
More like this from vindy.com