Liberty schools debuting all-day preschool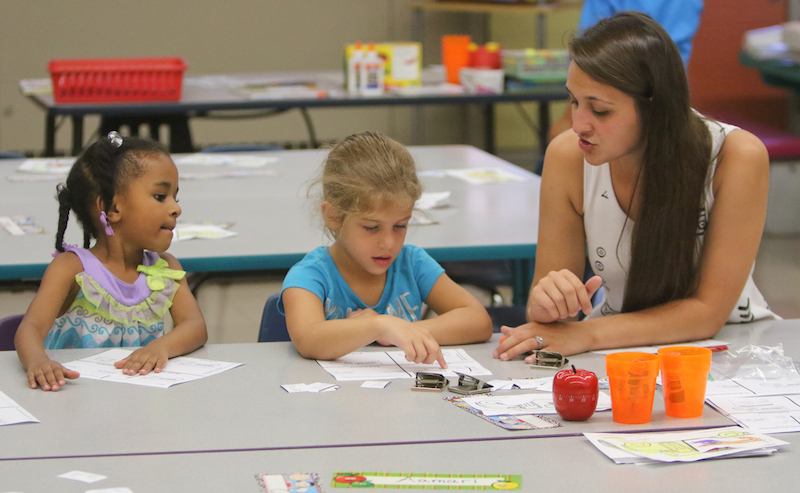 ---
Liberty schools shift to all-day preschool for littlest learners
By Sarah Lehr
LIBERTY
Changes are underway for the smallest of the Liberty leopards.
The Liberty Schools District is now offering all-day rather than half-day preschool. The preschool program, available to 4-year-olds, begins Aug. 24 – the district's first day of school.
The state funds the preschool program for 20 lower-income students, said Mike Palmer, principal at E.J. Blott Elementary School. The program now is full with a wait list.
Palmer said he anticipates the shift to all-day preschool will be a cost-savings because the district will no longer need to run buses midday. The district is not increasing staff because the school is maintaining two preschool units with the same number of students.
The shift, Liberty Superintendent Joseph Nohra said, reflects a growing focus on early education.
"It's about getting the kid as ready as possible," Nohra said. "Getting them time to get acclimated makes a better kindergartner."
Another factor, Palmer said, was making child care easier for working parents.
"We took that into account," Palmer said. "That it would probably work better for families."
The preschoolers use a section of E.J. Blott and follow the regular district calendar.
"They're like part of our school," Palmer said. "It really gets them involved and comfortable being in the school."
Kathy Mock, director of education and initiatives for the United Way of Youngstown and Mahoning County, says another early-education initiative fulfills similar goals.
Success By 6, a summer program, targets children for early-intervention literacy and math training before they start kindergarten.
Though Success By 6 organizers work with local districts, the funding coming through United Way, a nonprofit. Thirty children attend two Success by 6 classroom units at E.J. Blott.
"To me, it goes back to the social-emotional piece," Mock said. "If children go into the building, and they start kindergarten ,and they feel and safe, then they'll be able to learn."
More like this from vindy.com