Attorney general says view eclipse with great care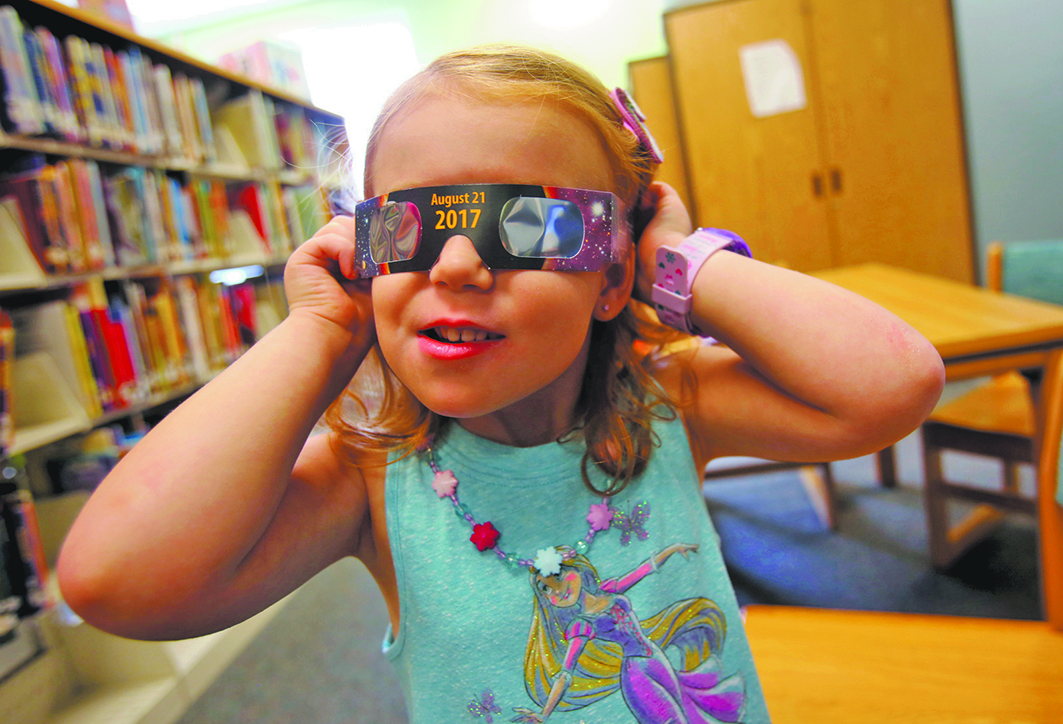 ---
Staff report
YOUNGSTOWN
Those hoping to catch a glimpse of the solar eclipse Monday can do so with special glasses, but Ohio Attorney General Mike DeWine is warning consumers that some varieties of glasses aren't safe for use in viewing the celestial spectacle.
The American Astronomical Society said it has received reports that fake solar eclipse glasses were being sold ahead of Monday's event, according to a statement from DeWine.
The fake glasses fail to properly filter the sun's rays, leaving wearers open to potentially severe optical damage.
The AAS has a list of merchants it considers reputable that guarantee their glasses are safe listed on its website, www.aas.org,
Locally, eclipse glasses have been available at Best Buy, Circle K, Lowe's, Pilot and Flying J, Toys "R" Us and Walmart – but sales have been brisk.
At Walmart, glasses can be purchased for $1 alone or with an eclipse viewing guidebook for $3.47. A Walmart statement advised individuals to call ahead to check availability for the glasses before making a trip to their local stores.
Consumers who have already purchased glasses can test their glasses by looking at other lights using the glasses. If lights or normal daytime brightness can be viewed through the glasses, they should not be used for looking at the eclipse. Users should also examine their glasses for pinholes or tears before their use.
Traditional sun-blocking accessories, such as sunglasses or even welding helmets, aren't adequate for viewing the eclipse according to the AAS.
Consumers looking for more information regarding eclipse glasses can contact the Ohio Attorney General's office at www.ohioprotects.org or 800-282-0515.
More like this from vindy.com