The best apps for the solar eclipse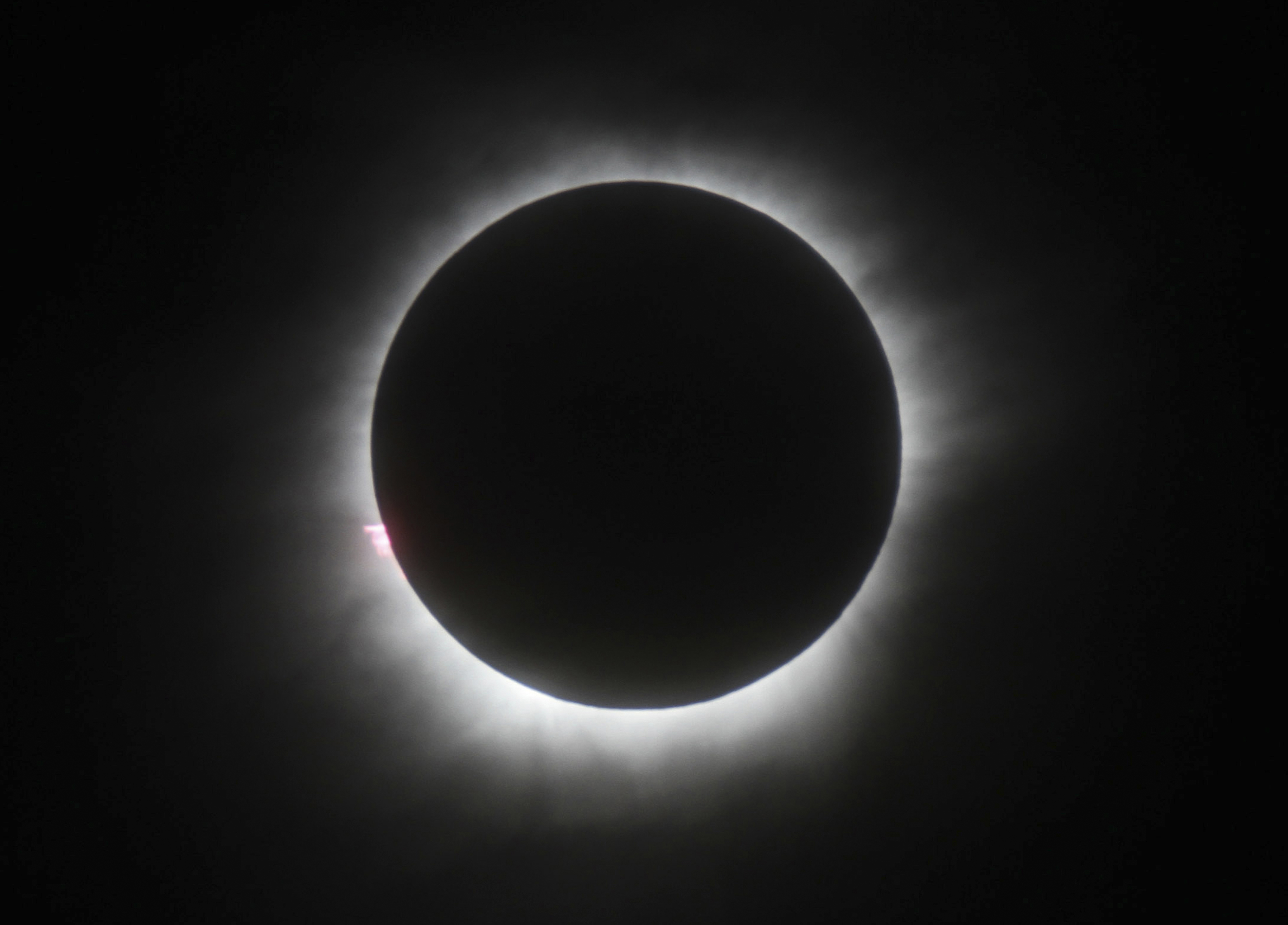 ---
For the better part of a decade, I've been on a space exploration kick.
I know I'll never venture into space, so I've been making a not-so-subtle push for one of my kids to take the astronaut route.
This year, I suggested we watch Monday's solar eclipse together as a family, and to make it a "party." That one word – party – was all they needed to hear to get on board.
Of course, I have to make it educational, too.
A quick search revealed several good smartphone apps for watching and learning about the eclipse.
Here are the good ones:
Eclipse Megamovie Project (free). A team from Google and the Space Sciences Laboratory at UC Berkeley partnered on this crowdsourcing solar eclipse video project.
Using your smartphone (or DSLR camera), you can help astronomers track and photograph the eclipse as it travels across the U.S.
When you photograph the eclipse, the images, time, and location data will be sent to the team at Berkeley to help them create a massive database of observations.
The archive will give scientists an opportunity to explore the sun for years to come and the "movie" portion will stitch together photographs to show the eclipse progression from coast to coast.
When you open the app, a map tracks the path of "totality" to help you understand when and where to best see the eclipse. Totality simply means it's a total solar eclipse. The moon completely obscures the sun.
You can find out more about the Eclipse Megamovie Project at https://eclipsemega.movie (hint: no "www").
Solar Eclipse by Redshift (free or $1.99). This app features brilliant images and interactive simulations for exploring the eclipse.
You'll find information about the best spots for viewing, facts about the Sun, information on eclipses from the last few decades (i.e. images, videos), and tips for safe observations.
You'll also find weather data, as a cloudy day could make for poor viewing.
One minor complaint – the app is large. When I downloaded it from the Google Play, it weighed in at 382 MB. Also, this app is free for Android devices, but $1.99 for iOS devices (but worth every penny).
Solar Eclipse Timer ($1.99). According to Foxwood Astronomy, this app "is like having your own personal astronomer" on eclipse day. I paid for the app and was quickly surprised by its features and ease-of-use.
It's perfect for first-time eclipse observers and veteran astronomers. The GPS locates your position and calculates eclipse contact times. If you're watching in a rural location, good news: no internet connection is required for this app.
The voice countdown guides you through the eclipse phases, including partial eclipse observations (e.g., temperature drop, animal behavior), and when it's safe to remove your solar glasses.
All apps are available for Android and iOS devices.
Adam Earnheardt is chair of the department of communication at Youngstown State University. Follow him on Twitter at @adamearn.
More like this from vindy.com