County, city and park officials come together for water quality discussion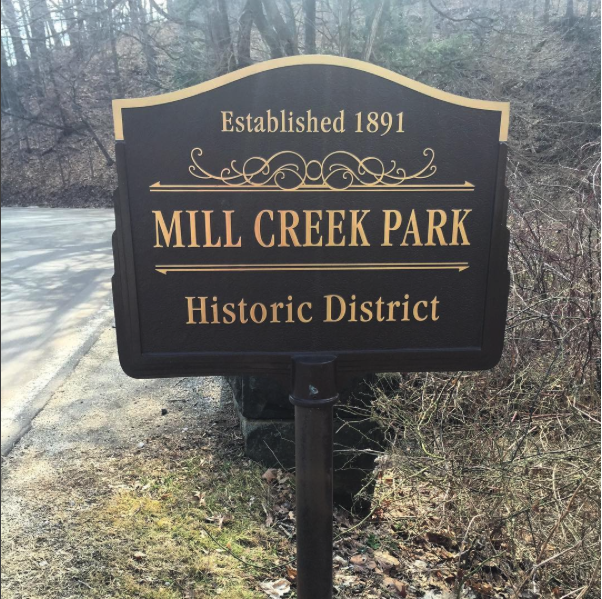 ---
CANFIELD
At a presentation on Mill Creek MetroParks' water, a common theme emerged: the importance of a watershedwide effort to improve water quality.
At a board meeting Monday, MetroParks Executive Director Aaron Young delivered a presentation on water quality, an issue that the MetroParks has long been aware of and which was brought to the public's attention in June 2015 after a large fish kill in Lake Newport led to the finding of elevated E. coli bacteria levels.
Numerous representatives from other agencies attended, including the Mahoning County District Board of Health and the city of Youngstown.
Young's presentation reviewed some of the facts key to understanding the MetroParks' water issues:
The MetroParks is part of the Mill Creek Watershed, which traverses nine jurisdictions and spans 78 square miles.
The park makes up about 5 percent of the watershed.
The watershed flows north.
Lake Newport is close to the northern end of the watershed.
In 2015, the park commissioned the county health board to conduct a 12-week study of E. coli levels at numerous spots in the park. That study concluded, among other findings, that numerous factors contribute to the elevated E. coli levels in the MetroParks' waterways. Those factors could include agricultural runoff, failing septic systems and the city's combined sewer overflows that discharge into park water, among others.
Young noted, too, that the MetroParks has endorsed an action plan for the watershed devised by AWARE (Alliance for Watershed Action and Resource Education), an organization in the MetroParks, is an active participant.
That plan lays out several goals, most of which the MetroParks is responsible for accomplishing. They include educating the public, preserving land, restoring land, reducing storm water and collecting data.
"There's not just one factor causing the problem, so there's not going to be just one solution," said Young.
City officials who attended the meeting, including Mayor John A. McNally and deputy public works Director Charles Shasho, provided information about the city's consent decree with the federal Environmental Protection Agency and Ohio EPA to upgrade the city sewer system, a plan that will impact water quality in the park.
The third and final phase of the $148 million plan is to install an interceptor to keep wastewater from flowing into Mill Creek. The scheduled completion of that is in 2032, Shasho said.
More like this from vindy.com