Local entrepreneur expands coffee business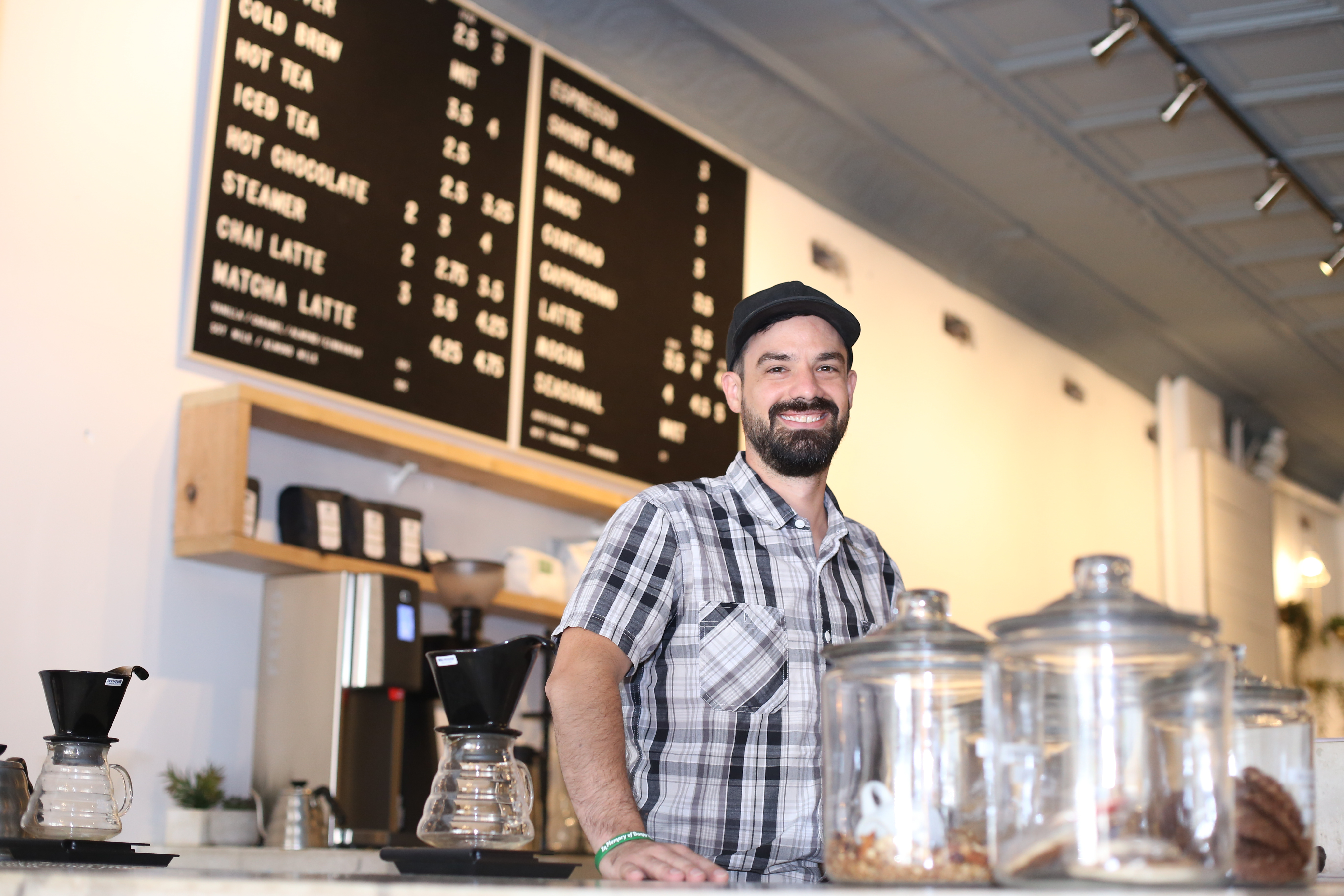 ---
By Kalea Hall
COLUMBIANA
Generations Coffee Lab is more than a coffee shop.
It's where the chemistry of coffee is heavily thought about to make the perfect cup.
The chemist in this lab is Matt Campbell, a former nuclear medicine technologist turned coffee connoisseur, who started his coffee business two years ago.
With his wife, Kristin, a Mahoning Valley native, Matt opened Branch Street Coffee Roasters in Boardman with a coffee roaster proudly displayed in the front.
Now the Campbells have taken over Generations, a Columbiana coffee shop that's been there for three years and was a main competitor for Branch Street, another coffee shop.
Generations will offer free coffee from 9 a.m. to 7 p.m. today with local entertainer Whiskey Pilot playing after 5 p.m. and free Generations merchandise while supplies last.
"We are just excited to show people what we've been up to," Matt said.
Generations Coffee Lab will offer consultation services for other coffee lovers/entrepreneurs to learn the science of coffee making.
Before Matt became a coffee entrepreneur himself, he was working in New Jersey in oncology. He describes himself back then as a "big-box" coffee drinker until one day his co-worker made him try coffee from a local shop that was roasting its own beans.
"I was in love," he said. "I had to find out what was so amazing about it."
He then spent two years as a coffee apprentice learning how to roast beans.
"It was a lot to take in," he said.
Matt and Kristin moved back to the Valley when they started a family, and that's when Matt decided to take his coffee love and turn it into a business.
"We wanted it to be a place where people can come and spend time. It doesn't belong to us. It belongs to the community. And we wanted it to be a place where you can get an amazing cup of coffee," Matt said.
To get the "amazing" coffee, Matt roasts beans every Monday and Thursday.
"I think we have specialized ourselves by creating unique coffee roasts," Matt said.
Branch Street Coffee Roasters received, from Coffee Review, five national ratings all over 90-plus on a scale of 100.
Soon, Matt will head to Peru to meet with coffee farmers in person.
"We look for the highest quality of coffee we can find," Matt said.
Generations Coffee Lab will carry Branch Street and other coffee roasters, like it has in the past.
The former owners of Generations decided to move to Washington state to engross themselves in that coffee world at the same time Matt was interested in finding a new location.
"It became a natural transition," Matt said.
Matt took over Generations in May and started to make some changes. First, he addressed the water for the coffee to be what he wanted to offer.
"It helps us achieve the ability of excellent brewing," Matt said.
"We found out that water chemistry plays a huge role in flavor."
He also upgraded all of the coffee brewers, added new lighting and repainted the business.
"We are always keeping our eye out and seeing what opportunities will come our way," Matt said. "We are focused on what we are doing now and how do we improve that."
More like this from vindy.com