Youngstown Thermal's receiver says he's doing everything to turn around the company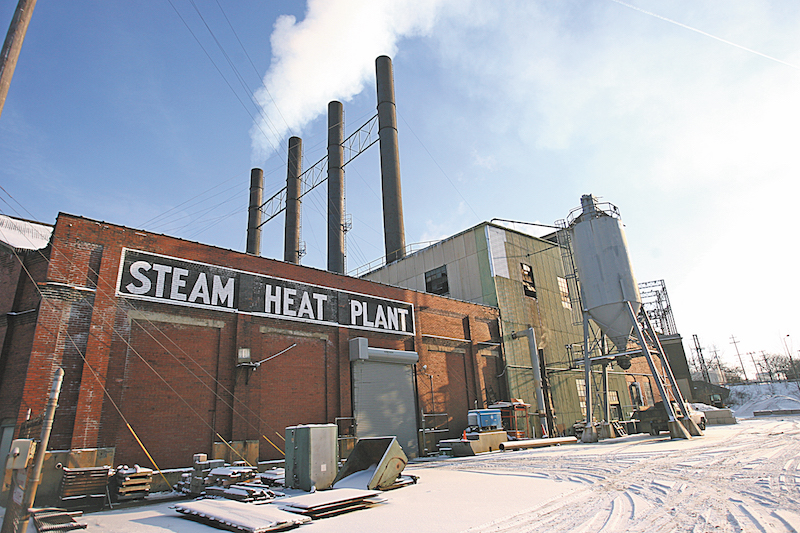 ---
By Kalea Hall
and David Skolnick
YOUNGSTOWN
The court-appointed receiver of Youngstown Thermal hosted a meeting with the utility's customers, saying he is doing everything he can to turn around the company's finances.
Reg Martin, the receiver, discussed the company's status and future and received input from customers at Thursday's meeting in the Covelli Centre's community room.
"We are working for the benefit of the creditors," Martin said. "We have a substantial number of them. We also have a customer base that is sensitive and in a sensitive position, and it's very concerning. We represent everyone here."
Martin's job is to go in and review operations of Youngstown Thermal, billing and alternatives for the future.
"We have a couple of large firms who handle larger utility systems in this state and around the country that are looking to make proposals," Martin said.
The goal is to get Youngs-town Thermal's finances in order so the company can maintain service for its 45 customers in downtown Youngstown that receive either heating, cooling or both services from the utility, he said.
Youngstown Thermal reached out to the Public Utilities Commission of Ohio when the company's leaders realized there was a possibility of a potential energy crisis downtown.
The utility reported it could not meet its utility and payroll expenses in a timely manner because it had lost a major customer in Youngstown State University, and four major customers, including the city of Youngstown, owed the company a combined total of more than $1 million.
Earlier this month, at the request of PUCO via the Ohio Attorney General's Office, Judge R. Scott Krichbaum of Mahoning County Common Pleas Court appointed Martin, owner of Columbus-based Martin Management Services, as the receiver.
Martin has been in business doing receiverships and solvency for more than 20 years.
Youngstown Thermal told PUCO it needs about $199,000 each month to meet its essential expenses, including payroll.
PUCO approved a surcharge increase last week for Youngstown Thermal customers. The surcharge amounts haven't been disclosed to the public except that they will vary per customer and be at least $100 each.
But at a Thursday city council public utilities committee meeting in city hall, Finance Director David Bozanich said Youngstown – and some customers he's spoken with – will pay about a 100 percent increase.
Martin, who was at the meeting, didn't disagree with the surcharge increase amount but said it would last for about three months.
"I'm not going to allow a Band-Aid on this," Martin said. "We're going to have a long-term solution. We're not looking for a long-term surcharge. There are more downtown customers that can join to stabilize the business," and he's going to find them.
"Youngstown Thermal was spending a lot more money than it was bringing in," Bozanich said. "The receiver will operate the business more efficiently."
The city is on the utility's heating system for the city hall/police department building, 20 Federal Place and the downtown fire station.
Youngstown Thermal contends a broken meter, owned by the company, has led to four-plus years of underbilling the city, and Youngstown owes $141,570 for unpaid steam service.
The city disputes the amount, adding Youngstown Thermal owes the city $58,833 for its water usage.
Martin told customers at the Covelli meeting he would continue the discussion with them and keep them informed. Customers at the meeting mostly had questions about the surcharges.
"This is a high-risk situation because of what [Youngstown Thermal] provides," Martin said. "We have to make sure this company continues to provide services as long as needed. We need new customers to offset the loss when YSU left."
A status hearing on the case is scheduled for 10 a.m. today in common pleas court.
More like this from vindy.com