Hiring binge: Grant allows Warren Fire Department to add 19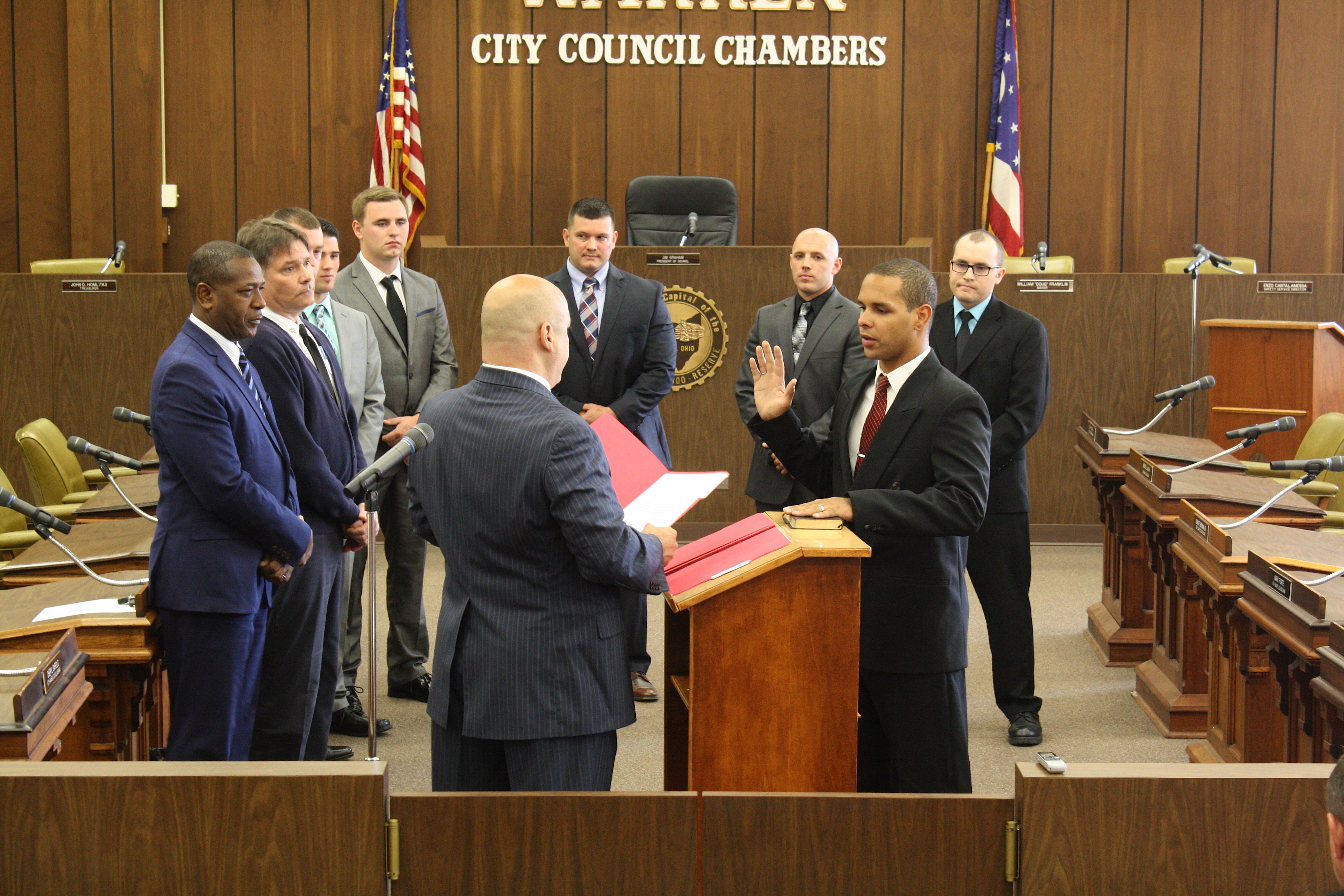 ---
Staff report
WARREN
For the third time this year, Warren has added firefighters to its ranks, swearing in seven Wednesday, bringing the total to 19 for the year.
It brings the total to 65, the number called for under the $2.4 million, two-year, U.S. Department of Homeland Security Assistance to Firefighters grant that paid for them.
For city residents, it means the city's three fire stations will soon operate nearly every day of the week.
The main firehouse on Youngstown Road and one on Parkman Road Northwest have been open consistently since nine firefighters were added in March.
Now that will be true of the Atlantic Street Northeast station, fire Chief Ken Nussle said.
"This grant will make this city safer than it already is. We're ecstatic," Nussle said.
Among the young men in this round of hires is Duriel Harris of Parma, the first black person hired in more than 25 years.
The others who took the oath of office are Steven Bryte of Beloit; Thomas Advey of Thompson, Ohio, in Geauga County; Rodney Simmons of Chardon; Zach Walter of Cortland; Alexander Jones of Williamsfield in Ashtabula County; and Jacob Samsel of Olmsted Falls near Cleveland.
Warren Mayor Doug Franklin and Safety-Service Director Enzo Cantalamessa said the grant enabled the city to add the 19 firefighters. But they are hopeful the money from the half-percent income tax approved by voters last November will allow them to maintain the staffing levels after the grant ends in 2019.
More like this from vindy.com