VIDEO: 2017 Farmers National Bank Greatest Golfer Preview Show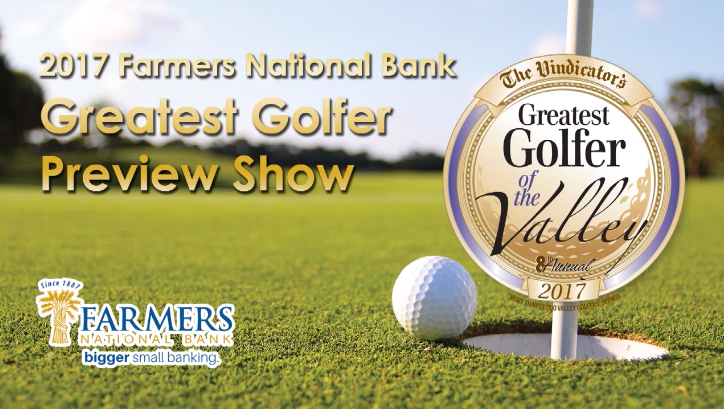 ---
Greatest Golfer 2017 is upon us next week!
Listen to the community impact of Greatest Golfer of the Valley from Jonah Karzmer, Kevin Helmick, John Diana and Brian Tolnar in the 2017 Farmers National Bank Greatest Golfer preview show. Click here for the video
Now in Year 8, Greatest Golfer of the Valley is 3,300 or so golfers every summer teeing it up in an event created by The Vindicator — with partners led by Farmers National Bank, Superior Beverage/Miller Lite and Covelli Enterprises/Panera Bread. That partnership extends through 12 golf courses, many golf professionals and a host of other sponsors.
More like this from vindy.com