African penguin brings education to library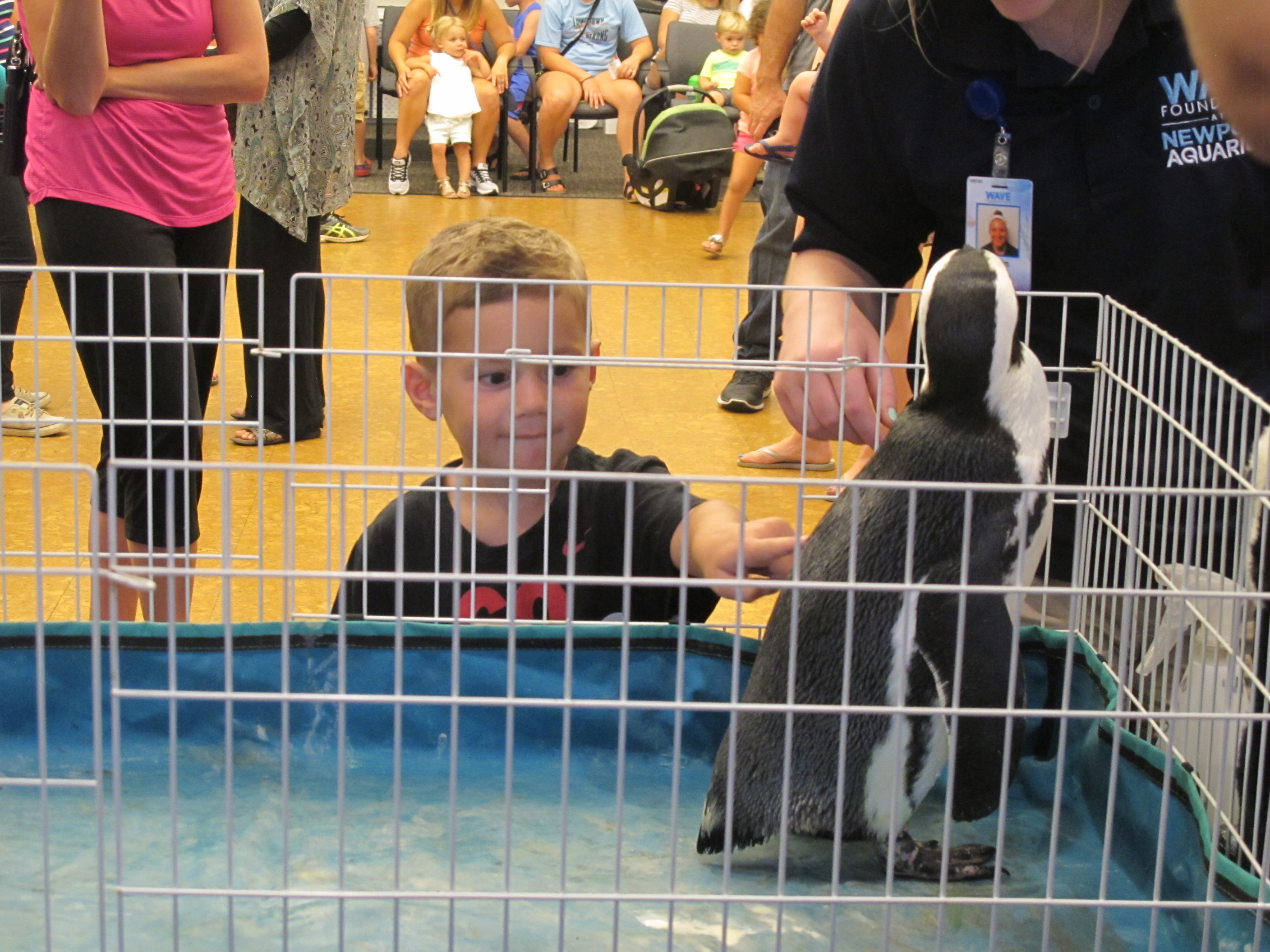 ---
By ALEXIS BARTOLOMUCCI
A feathery guest came to visit guests at the Canfield library on July 21.
Green Bean, an African penguin from the WAVE Foundation, visited the Main and Canfield libraries on July 21. The WAVE Foundation is part of the Newport Aquarium in Newport, Ky. and travels around educating people on aquatic life.
Devin Magner, a WAVE instructor, and Savannah Weber, a volunteer with WAVE, spoke to the children and their families about Green Bean and African penguins. They taught the guests about their diet, their environment and different parts of the penguins that help them survive.
"Penguins have 50-70 feathers for every square inch of their bodies, that is a lot of feathers. They're outer coat of feathers kind of acts as a waterproof layer," said Weber.
The focus of the presentation was about how the penguins are an endangered species. Magner and Weber gave the audience tips on ways to help prevent the penguins from becoming extinct.
After the educational presentation, the children lined up and had the opportunity to pet Green Bean. Children were told to use two fingers to pet Green Bean's back.
Many of the people who make up the WAVE Foundation are volunteers who travel to educate the public about preserving endangered species and how to keep the environment safe and clean for animals, land or sea.
More like this from vindy.com