Summary of recent criminal activity in Hubbard, Liberty and Girard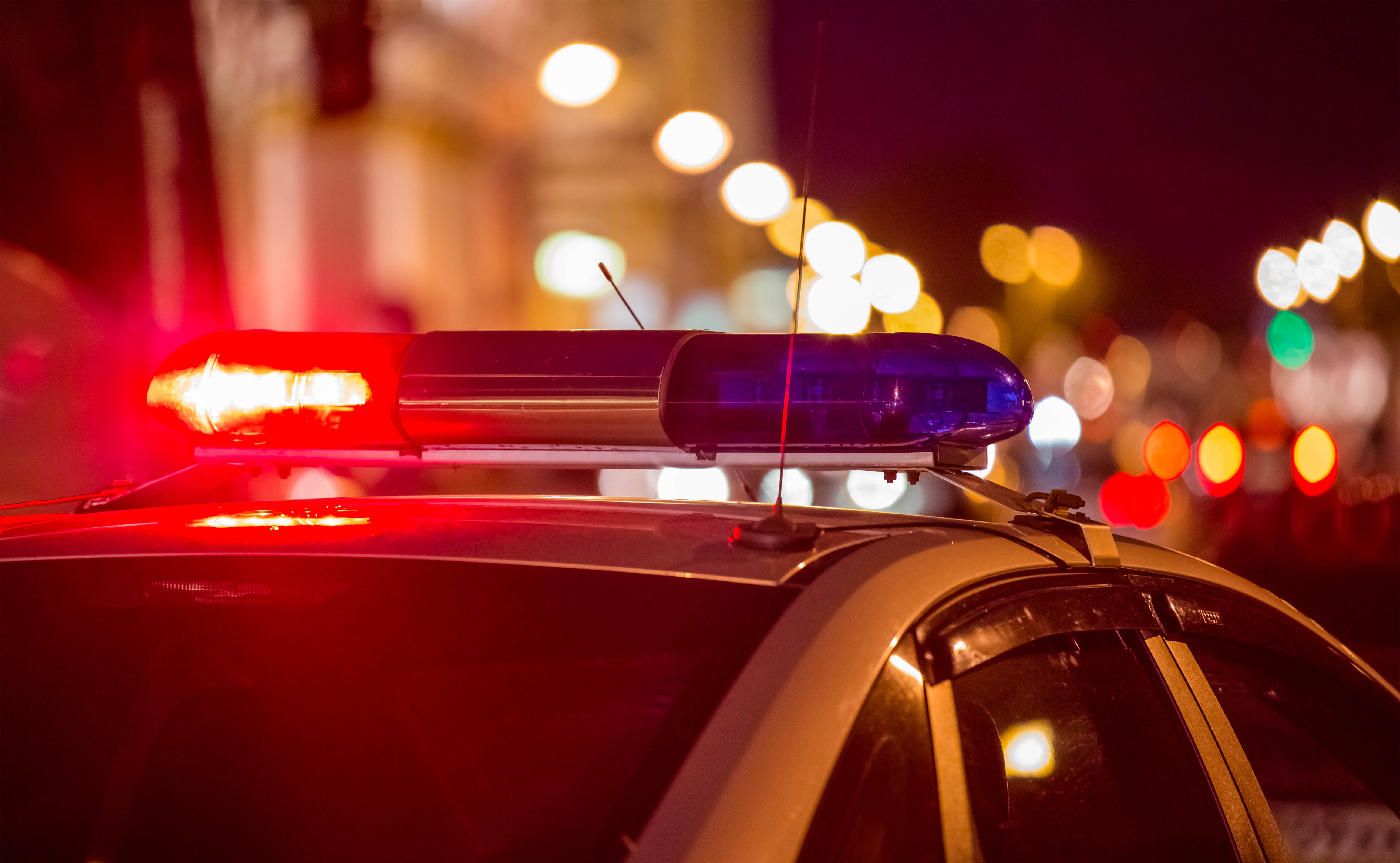 ---
POLICE CALLS
A summary of recent criminal activity in Hubbard, Liberty and Girard:
HUBBARD
July 28
Theft: A Waugh Drive woman discovered a rock missing from her backyard.
Theft: A woman reported about $10,000 as well as between $10,000 and $20,000 worth of jewelry stolen from her Park Avenue residence and office.
July 29
Theft: A Greenville, Pa., woman, 24, and a Sharon, Pa., man, 26, reportedly stole $8 worth of air fresheners from Dollar General, 886 W. Liberty St., though no charges were filed at the time of the report.
July 30
Menacing: A School Street man said a 37-year-old Hubbard man made an implied threat that the accuser would be harmed.
July 31
Arrests: A traffic stop in the 200 block of School Street led to the arrest of Angela J. Ferris of School Street, Hubbard, on a charge of driving under suspension when, police said, she had 11 such suspensions. Also, Hope M. Ramsey, 19, of Forest Hill Drive, Hubbard, was charged with wrongful entrustment of a motor vehicle after being accused of allowing Ferris to drive, despite the suspensions.
LIBERTY
July 27
Arrest: After answering a theft call at a state Route 193 fast-food restaurant, officers charged Daniel J. Hotchkiss, 52, of North Beverly Avenue, Liberty, with theft and attempted theft by deception after an employee reported a bag stolen and $30 missing. Hotchkiss, who also was wanted on a warrant, was panhandling with a sign that contained a message claiming he was homeless, a report said.
July 28
Arrest: Police at St. Elizabeth Youngstown Hospital arrested Robert Walley, 53, of Logan Gate Road, Liberty, who was wanted on several misdemeanor township warrants.
Vandalism: A Youngstown man, 30, along with another man, reportedly damaged a $1,000 vending machine at a Speedway gas station, 4210 Belmont Ave., which caused the contents to leak onto a nearby counter.
Arrest: An officer who assisted a possibly stranded motorist near Belmont Avenue and Colonial Drive arrested Jamar A. Prieto, 37, of Birch Hill Drive, Youngstown, upon learning he was wanted on city warrants.
Criminal damaging: Someone used rocks to break two double-pane windows to a home in the 900 block of Colonial Drive and do an estimated $500 in damage.
Theft: Two women in their 20s reportedly stole clothing from Walmart, 200 Goldie Road.
July 29
Arrest: After pulling her over near Belmont Avenue and Goldie Road, officers charged Alysia L. Bansberg, 20, with drug abuse, possession of drug paraphernalia and operating a vehicle impaired after saying she registered a 0.149 blood-alcohol content, which exceeds Ohio's 0.08 legal intoxication limit. Bansberg, of Pennsylvania Avenue, McDonald, also had two pipes for drug use and a device commonly used to grind marijuana, a report showed.
Fraud: An Arbor Circle woman trying to sell a pair of football cleats online told authorities a woman in El Paso, Texas, sent her a $1,400 check, with instructions to cash it and send $1,300 of the balance to another person via a money transfer before being advised it was a scam and the transfer was canceled.
Arrests: Police got a call about two people at a Belmont Avenue motel possibly trying to force a woman into a vehicle against her will before filing disorderly-conduct charges against Brandon D. Battle, 20, of Ferndale Avenue, Youngstown, and Jalazia Q. Green, 21, of Tod Lane, Youngstown. The victim declined to press charges, but Battle's and Green's actions caused a disturbance at the establishment, authorities said.
Arrest: Officers responded to suspicious activity at a Belmont Avenue motel, where they took into custody Robert W. Watt, 46, of Broadway Avenue, Masury. He was wanted on a probation-violation charge from Girard Municipal Court.
Domestic violence: A 13-year-old township boy was charged with the crime after his mother alleged that during a heated argument, the enraged teen had tried to hit her several times and grabbed the accuser's neck, then pulled a towel rack from a wall and swung one of the bars at her.
July 30
Assault: Police received information that a worker for a Liberty home health care business assaulted a client, who reportedly told authorities that her caregiver had struck her in the back as she slept.
Arrest: Jeffrey A. Taylor, 30, of Logan Way, Hubbard, surrendered on a township warrant charging domestic violence.
Domestic violence: Jarrell E. Pusey, 21, of Holly Drive, Girard, faced a felony domestic-violence charge after his pregnant girlfriend alleged that during an argument related to text messages, Pusey had grabbed her in a bear hug, carried her from a room and, as the accuser struggled for her cellphone, caused her to fall down six or seven steps.
Theft: A Brookfield woman noticed her $600 iPhone missing from a shopping cart at a Belmont Avenue grocery store.
July 31
Arrest: A vehicle check near Tibbetts-Wick Road led to the arrest of Levenia P. Clinkscale, 46, of Carlotta Drive, Youngstown, who was wanted on a felony Columbiana County warrant charging her with passing bad checks.
Breaking and entering: Someone broke into a shed that belongs to a Cardinal Drive church, then removed a lawn mower and a weed trimmer.
Harassment: A Mansell Drive man reported having received a threatening text message in which the sender purportedly threatened to kill the accuser within 24 hours if he failed to pay $3,000.
Drugs: A traffic stop near East Liberty Street led to a felony drug-possession charge against Robert Walley of Logan Gate Road, Liberty. Walley, 53, had four loose over-the-counter pills in his shirt pocket for which he was unable to provide a bottle or a prescription, a report stated.
Aug. 1
Arrest: Hubbard Township police handed Odell Oakley IV, 26, to Liberty authorities. Oakley, of Sunshine Avenue, Youngstown, was wanted on a Girard Municipal Court warrant.
GIRARD
July 28
Recovered property: A worker for an East Liberty Street store handed to police an iPhone a customer had apparently left.
Menacing: An East Broadway Avenue woman told officers her daughter received a derogatory call followed by a series of threatening correspondence.
Theft: A woman noticed a $100 cellphone missing from a residence in the 300 block of Trumbull Avenue.
Arrest: While responding to a vehicular crash on U.S. Route 422, officers charged Christopher A. Deuley, 36, with operating a vehicle impaired. Deuley, of Risher Road Southwest, Warren, had a 0.143 blood-alcohol content, a report showed.
Criminal mischief: An Idaho Avenue woman reported her 12-year-old daughter's cellphone's screen had been smashed while the girl was at a friend's home.
Breaking and entering: A woman returned to her Hazel Street residence to find it had been ransacked and several files had been disturbed. She was to conduct an inventory to see if anything was missing.
July 29
Arrest: While responding to a noise complaint in the 20 block of South Randolph Street, police charged Donald V. Halyak, 69, of South Randolph, Girard, with making false alarms when, they alleged, Halyak has made a series of unfounded such complaints over a two-month period.
Arrest: Authorities in Niles picked up Mladen Stojanovich, 44, of Ninth Street, Niles, who was wanted on a Girard warrant.
Arrest: After getting information that someone may have been assaulted at a Morris Avenue residence, officers charged Gail Miconi of Morris, Girard, with making false alarms. Miconi, 60, later admitted her claims of having been assaulted and other accusations were untrue, a report stated.
July 30
Trespassing: A Church Hill Road woman reported having seen a man looking in her car before confronting the man and causing him to flee.
Theft: A man discovered someone had entered his truck at a West Main Street business and took 21 over-the-counter pills, two packs of cigarettes, a pair of tennis shoes, a lighter and a cellphone charger.
July 31
Drugs: After stopping his vehicle near Trumbull Avenue, police charged Paul W. Whitt, 39, with drug abuse (marijuana) after alleging Whitt, of Idaho Avenue, Girard, had a bag containing about 11 grams of suspected marijuana.
Theft/menacing: A landscaper told police that a subcontractor threatened him numerous times unless the accuser gave him more money for work at a Beaver Street residence. The subcontractor implied he would get someone to harm the landscaper, he further alleged.
More like this from vindy.com