East High to return to Golden Bear mascot, team name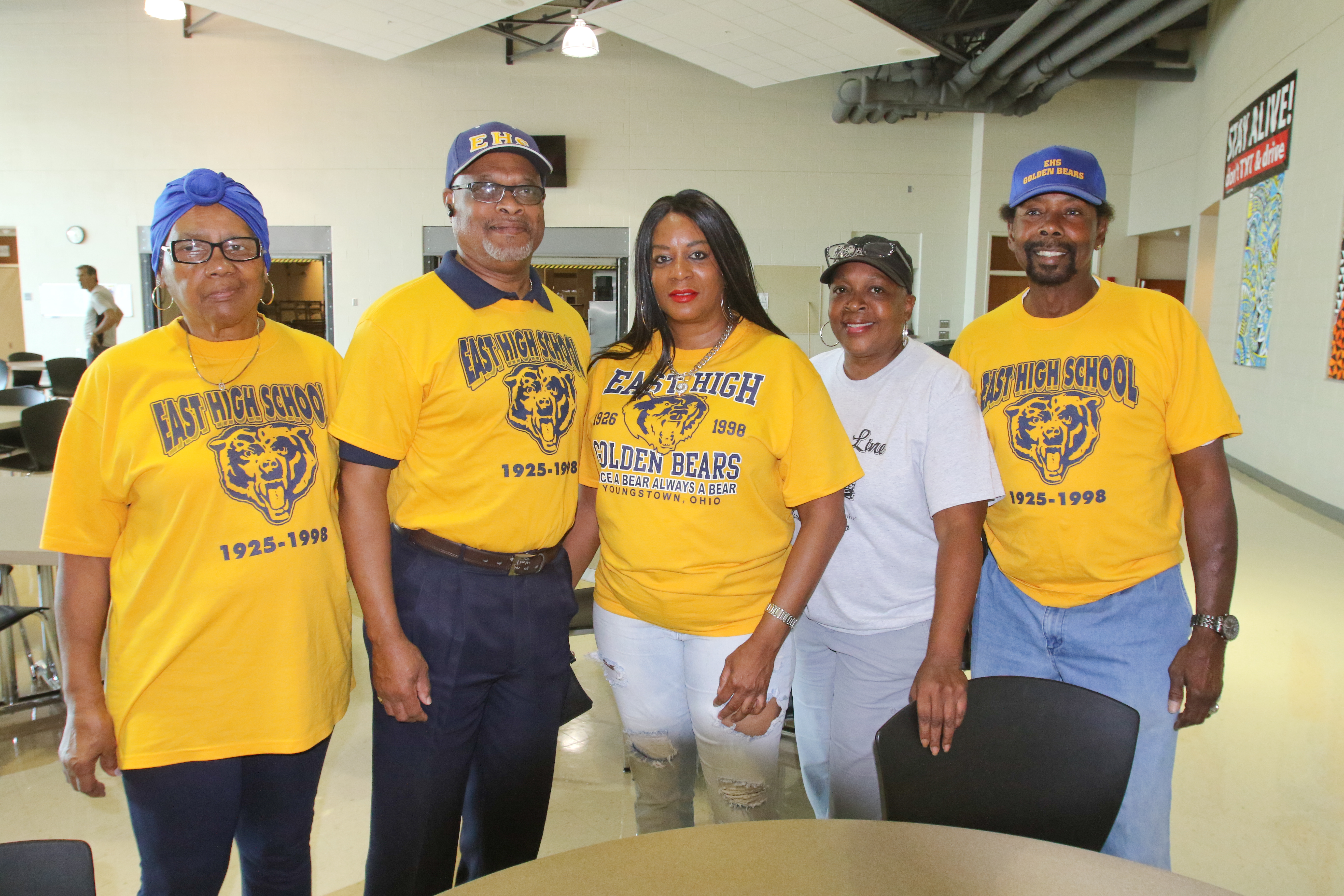 ---
YOUNGSTOWN
Golden Bear announcement at East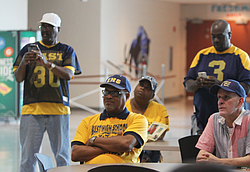 Video
Youngstown City Schools CEO Krish Mohip announced East High School's mascot will once again be the Golden Bear during a press conference this morning at East High School.
East High School will be home to the Golden Bears once again.
Krish Mohip, city schools CEO, announced Wednesday that East High will be represented by the Golden Bear, replacing the current Panther mascot and team name. He also signed a resolution naming Aug. 2 "Golden Bears Day."
Mohip's proclamation was met with cheers and a standing ovation by the gathered Golden Bear loyalists.
The announcement came during a news conference at East where about 50 people – many East alumni, many wearing blue-and-gold Golden Bear apparel – gathered to celebrate the occasion.
East's mascot was the Golden Bear from 1926 until the school's closure in 1998. When the high school reopened in a new building in 2007 on Bennington Avenue, the mascot was changed to the Panthers. Since then, many of the alumni have supported a return to the former mascot.
The new uniforms will be paid for from the district's athletics fund. Football uniforms will cost $19,410, and volleyball uniforms will cost $3,850. Uniforms for band members and cheerleaders are still being determined. District spokeswoman Denise Dick said new uniforms were needed regardless of the mascot change.
Lock Beachum Sr., former Youngstown Board of Education president and East principal, said he had pushed for a return to the Golden Bears for years.
"I'm very happy today," he said. "We wanted to reconnect to those East High traditions that go back to the '20s and '30s."
Mohip's decision was influenced by an input meeting in late July attended by nearly 100 community members. The message was clear after the meeting: the East Side community wanted the Golden Bear back.
At the news conference, Mohip showed off an East yearbook from 1941 and called for original and upcoming Golden Bears to ensure that students who graduated as Panthers did not feel alienated from East's history.
"Current students will feel as though they're losing some sense of their mascot," he said. "New and alumni Golden Bears need to help them understand that they're gaining admittance to a family and traditions stretching back three-quarters of a century."
Sonya Gordon, incoming principal at East, also addressed the crowd, formally recognizing Cheryl Kelly and Bob Lindolph for leading a trash pickup along a hill on East High Avenue outside the school. Gordon called on the community to continue engaging with the school district.
Former Golden Bear's football player Tim Frost broke out into the school's alma mater to celebrate the decision and was quickly joined by a chorus of alumni.
More like this from vindy.com