Austintown Fitch inducts new students to National Honor Society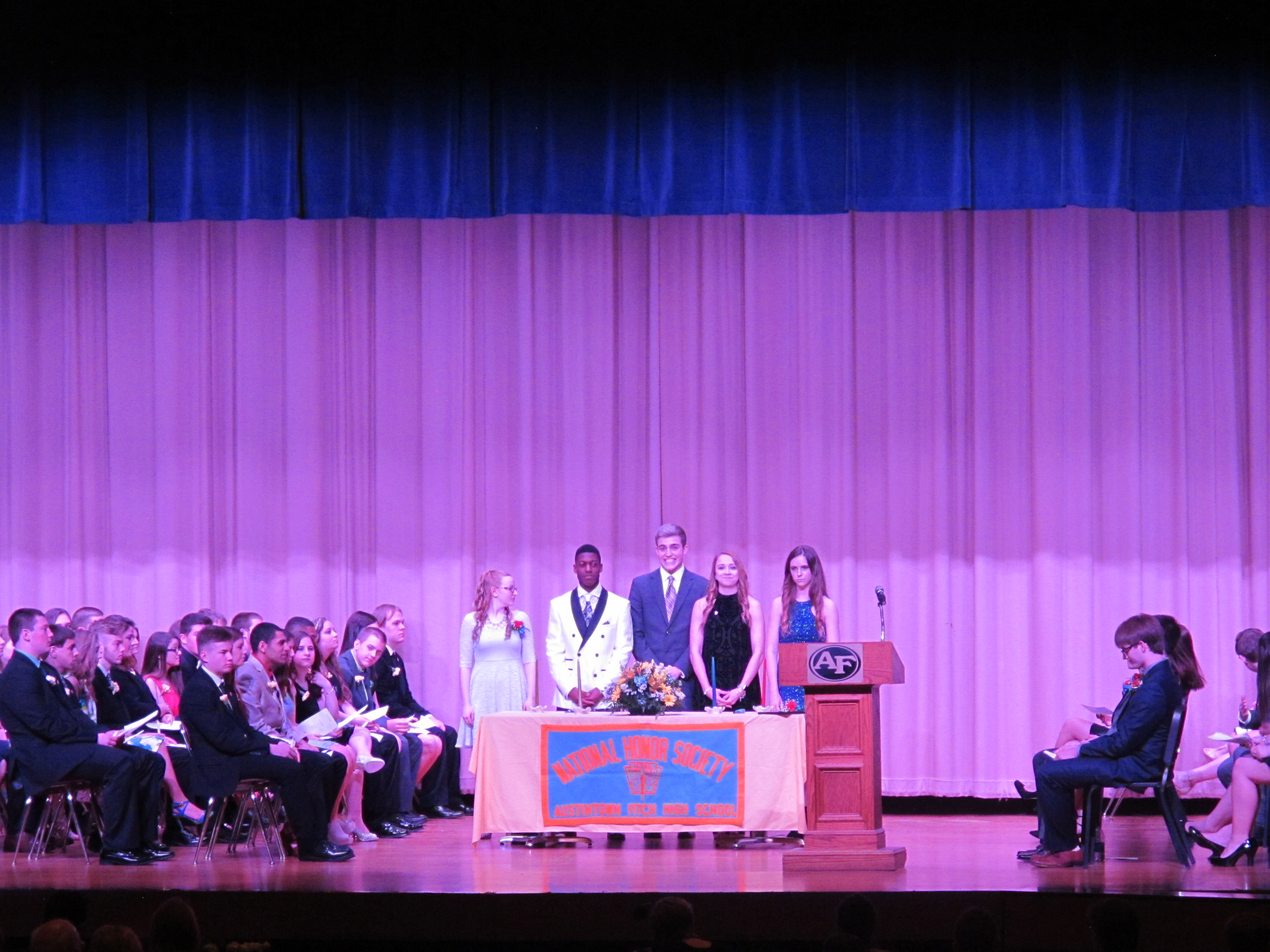 ---
By ALEXIS BARTOLOMUCCI
Austintown Fitch National Honor Society hosted its 79th annual Induction Ceremony at Fitch High School on April 7.
The Induction Ceremony honors the current senior NHS members while welcoming the newly inducted juniors in seniors. NHS is based on four pillars: scholarship, service, leadership and character.
Fitch guidance counselor Lesley Busico was selected as this year's key note speaker. Busico made her way to the stage to give a speech about the hard-working Fitch students and how they have been given the honor of being inducted into NHS.
"These are the best of the best students that Fitch has to offer. Their drive, their dedication, the hours upon hours based on volunteering and studying," Busico told the audience.
When Busico finished her speech, the new members of NHS walked through the auditorium to the stage as a short biography about them was beign read aloud. The new members were pinned and given a candle they would light at the end of the ceremony.
After all of the students were announced and on the stage, the current NHS members took the stage. Five current members were brought out to light the candles representing the four pillars of NHS and the representation of the new inductees. The new members were then instructed to help light each others candles to finalize the ceremony.
Fitch teacher Julie Williams was selected as an honorary member by the seniors. The honorary member is usually a staff member who has been an outstanding role model and has impacted the lives of the students.
"For these kids I'll do anything. I just want to say these kids are amazing," said Williams.
Toward the end of the ceremony there were seven Austintown Fitch High School alumni who were recognized for being inducted into the Fitch Chapter of NHS 50 years ago. There was a short background given about each alumni as they walked to the front of the auditorium.
NHS Advisor Heather Carcelli brought the ceremony to a close by thanking everyone who was involved in the ceremony and who came to support the students.
More like this from vindy.com