From pills to heroin, then dead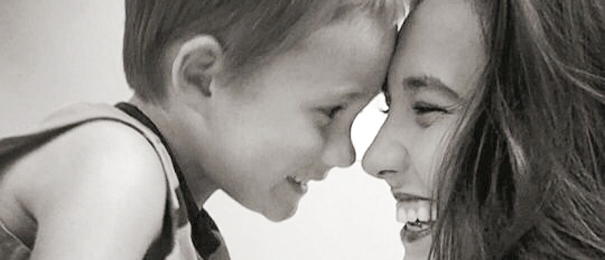 ---
SEE ALSO: Opioid crisis event is planned for Thursday
By ED RUNYAN
runyan@vindy.com
NEWTON FALLS
Breanna More than a statistic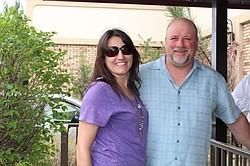 Video
When Daryl and Rachelle Ginter's daughter Breanna died of a drug overdose Feb. 25, it was a shock; they had known she had a problem for only six days. But they were determined to tell everyone how she died, starting with her obituary. They were so proud of her and wanted her sisters to remain proud of her too.
When Daryl and Rachelle Ginter's daughter Breanna died of a drug overdose Feb. 25, it was sudden and shocking.
They had known she had a problem only for six days.
But they were determined to tell everyone the truth about how she died, starting with her obituary.
They were so proud of Breanna, 25. They wanted her three sisters to remain proud of her, too.
And they wanted others to learn from her addiction.
Video: Breanna More than a statistic
Breanna's obituary said the "disease of addiction is merciless," and Breanna "wants us to tell her story and never forget that she was an amazing young woman with a bright future, not a statistic."
"I think most people think a drug addict is a junkie, a loser, [that] they have no successes, no purpose," said Rachelle. "And I think that it's important that everybody realizes [the addict is] everyone. It's everywhere. It's every age group."
PERVASIVE PROBLEM
Daryl said he first began to
realize how pervasive drug addiction is in the community after Breanna died.
"I didn't realize how many in our own family, let alone co-workers, friends are battling addiction or know somebody [who is]. They reached out to us, and I was amazed," Daryl said.
Rachelle said they discovered one person they knew who had been an addict for about 12 years.
"I'm thinking 'How did we not know this?' But it's because no one wants to admit your kid's an addict," she said. "You want to believe that you have the perfect life, and you want everybody else to believe you have the perfect life.
"I just thought I don't want it going in the paper that she passed away at home peacefully or died in her sleep or unexpected illness,"
Rachelle said "When you look in the paper, you need to know that five people died last night of heroin, how old they were, look at their life, and it counts for something. Even though they died of heroin, they count."
Daryl said he hoped the obituary might have an impact on "somebody's granddaughter, daughter, friend. Maybe it would be an awakening."
A SMALL TOWN
Rachelle said she also thought a lot about how Breanna's death would impact their three other daughters, who are between age 14 and 26.
"We have a daughter who's a freshman in high school. This is a small town,"
Rachelle said of Newton Falls. "Everybody know's what happened.
"We let her know, don't be ashamed of Breanna. Don't be ashamed that you had a sister who was a heroin addict. I mean life happens. And sometimes life's not so great. Sometimes it's wonderful. You take the good with the bad. I mean she was our daughter no matter what."
After high school, Breanna took courses in trade school for medical assisting. She got all A's and went on to nursing school.
"She put herself through nursing school," Rachelle said. "Her teachers loved her."
She also had a son, Jaxin, now 4.
"When you look at her, you saw a good life," Rachelle said. "Parents can sit back and relax at that point and say, 'We did good.'"
PRESCRIPTION DRUGS
Breanna finished nursing school last summer and worked in two hospitals, the second of which was ValleyCare Trumbull Memorial Hospital, in the intensive care unit.
"[She] loved her job, loved the people and was working crazy hours, picking up overtime," Rachelle said.
But she had a problem that began with prescription drugs, which addiction
experts agree is the most common gateway to a heroin addiction.
Breanna was using Adderall, a drug prescribed for people with attention deficit hyperactivity disorder, but people abuse Adderall, especially college students, to help them feel more alert or focused, according to the WebMD web site.
"So many kids in high school and college think it's no big deal ... but it's an extremely addictive drug, and once you are addicted to it, like she was, then you can't sleep," Rachelle said.
Rachelle said as she talked to people about the drugs her daughter took, she learned how common it is for people to use drugs such as Xanax or Ativan to help them sleep.
"The amount of people I heard from that were like 'I take Xanax every night to sleep. I can't sleep without my Ativan.'
"What happens if your Ativan goes away? You're sick. You're going to find something that's a substitute for it."
HEROIN USE
The Ginters say they believe Breanna abused drugs only during the last year of her life.
"If Breanna was using around us, I couldn't tell you," Daryl said. They learned six days before she died she had injected heroin, possibly for the first time. She worked long hours at the hospital in the week that followed, and nobody knew she had used heroin.
"Her bosses at work – no clue. You're talking medical professionals – the head of the ICU, the nurses in the ICU," Rachelle said. "Ten to 12 hours a day. Nobody knew. When a health professional can't see it, people need to realize, you really don't know."
"Many, many of her friends, there were only a couple who had a clue this was going on. Friends she has had since grade school she hung out with on the weekends were shocked," Rachelle said.
"Within one year, she progressed from pills to heroin and then dead," Rachelle said.
"That's not how it usually happens," Rachelle explained. She has talked to parents who described years of knowing their child was an addict.
"They've kicked their kids out. It's a horrible thing."
GET CLEAN OR DIE
Breanna died at her home, alone, on a Friday night, just before a big spike in overdoses and deaths that hit the county in March.
Trumbull County officials said on April 4 there had been 189 drug overdoses in March, the most in the county's history. The overdose -death rate was approaching one per day, which was roughly triple the record rate of 2016.
"I would say [Breanna] was one of the first of the wave that came," Rachelle said.
Rachelle and Daryl went to her home that night and told her she would not get her son back until she tested clean.
"I just held her in my arms, just rubbing her back. I told her that night. You have two choices. You either get clean or you die. And that still doesn't matter because it's so powerful," Rachelle said of heroin addiction.
"You can't make them do anything. They're an adult. We had no power in this, and that is the frustrating part," Rachelle said.
PAIN LINGERS
"I cried like a baby driving to work today," Daryl said. "I have an hour and a half drive. And it just hits you," he said. "It feels like a heart attack. There's this void in my chest."
"A hundred times a day. It's a pain that hits you and travels down your whole body," Rachelle said.
They feel better knowing their daughter mattered to people.
One of their friends told the couple the best way to describe Breanna was to say, "I feel sorry for anybody who didn't know her," Rachelle said.
"Breanna was a beautiful, vibrant person who was not afraid to live life," her obituary said.
Rachelle said she believes being honest about the heroin problem is important so people understand what's happening.
"If we don't educate these kids in high school ... don't take a pill to stay up at night. Don't take a pill to go to sleep.
"Don't think it's not going to happen to you, because it will or someone you know."
More like this from vindy.com