Poland schools receive grant to help with education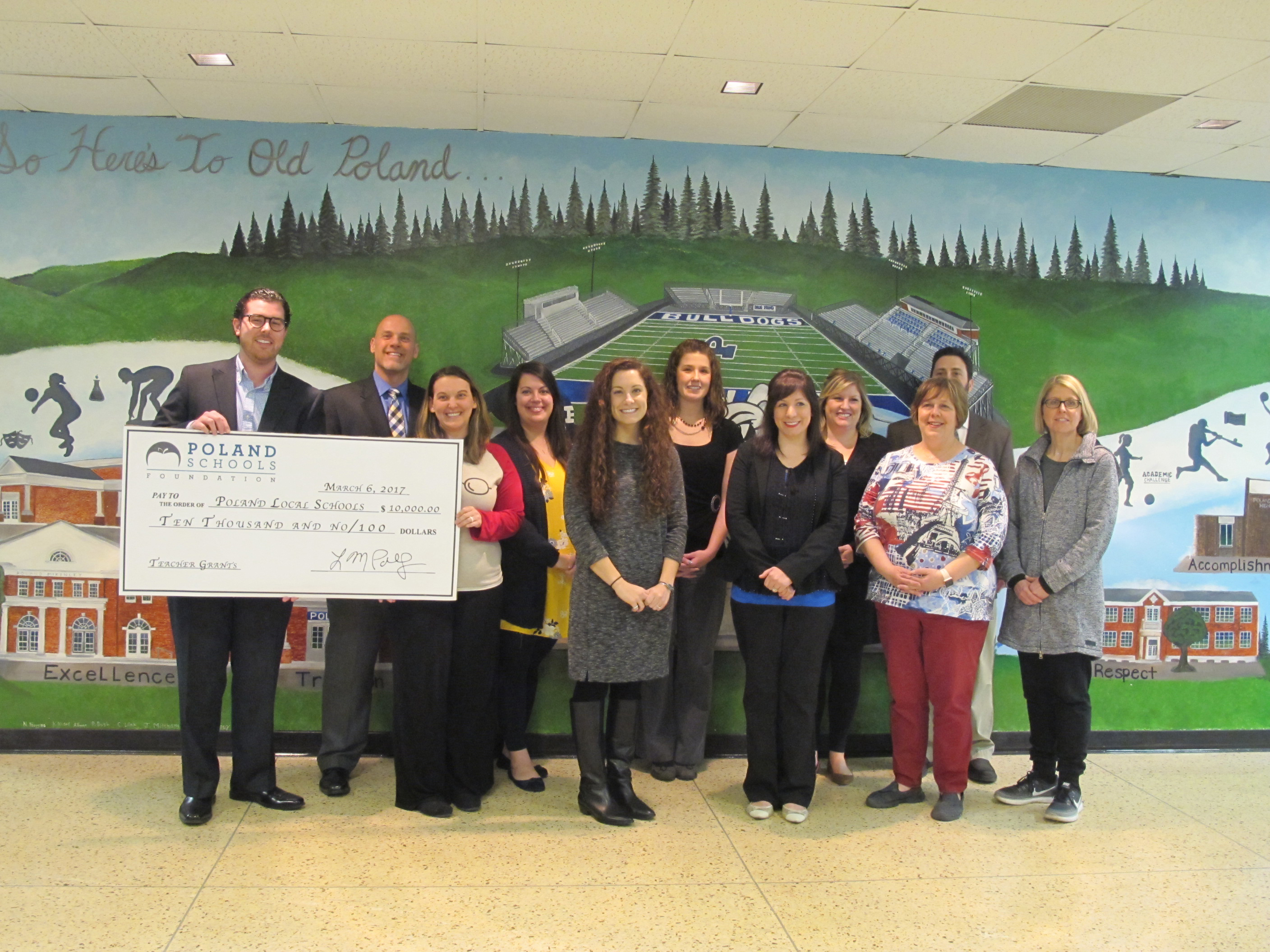 ---
By ALEXIS BARTOLOMUCCI
Poland School District was awarded with a check worth approximately $10,000 in classroom grants from the Poland Schools Foundation for Educational Excellence on March 6 at Poland Seminary High School.
Teachers from all five Poland schools attended the check presentation to talk about what they have used the grant money for in their classrooms.
Luke Politsky, President of Poland Schools Foundation for Educational Excellence, was the guest who presented the check to the teachers.
"This donation to the schools makes over $300,000 so far since '91 that we've given back to the schools," said Politsky.
The grant was able to provide the students in all grade levels with several opportunities. Kindergarten students were given access to iPad technology as they learn to use Chromebooks and desktop. Students in McKinley and the middle school got little Bits STEAM Student sets and a visit from award winning children's author Nora Baskin. High school students got a website for their school paper, "The Seminarian," and access to a live video production and multi-camera production system to create professional video productions.
The students and teachers both were able to greatly benefit from the grants they received. The grants will help with teaching in different ways that may appeal more to the students.
The Foundation for Educational Excellence prides itself in providing a source of funding to help the enrichment of programs in Poland Local Schools that enhance the learning and creation of opportunities for the students. The foundation provides grants for classrooms, scholarships for PSHS seniors and capital projects to enhance the school environment.
More like this from vindy.com