Tayler Diana, Marc Centofanti to be married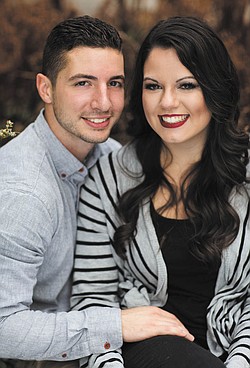 Photo
Marc Centofanti and Tayler Diana
The parents of Tayler Diana and Marc Centofanti, both of Canfield, are announcing the plans of the couple's upcoming wedding to take place Oct 15.
The parents of the bride-elect are Tom and Doreen Diana of Girard and Debbie Diana of Austintown. The parents of the future groom are Anthony and Karen Centofanti of Boardman.
St. James Meeting House in Boardman Park will be the location of the ceremony, and a reception will take place at Mahoning Country Club. Invitations are being issued.
Miss Diana graduated from Youngstown State University with an associate degree in dental hygiene and a bachelor's degree in allied health. She works as a dental hygienist for Dr. Baytosh in Girard.
Mr. Centofanti is pursuing a bachelor's degree in accounting at YSU. He is employed as an assistant accountant for Exal Corp. in Youngstown.
More like this from vindy.com