Haley Harmon, Adam Magana plan October rite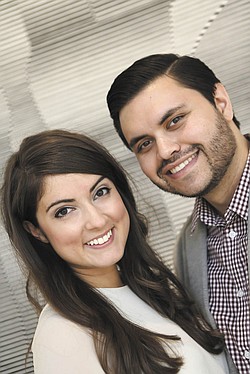 Photo
Haley Harmon and Adam Magana
Haley Harmon and Adam Magana, both of Boardman, plan to be married Oct. 22.
Miss Harmon is the daughter of Marsha (David) Coakley of Canfield and Tyrone (Haydee Ortiz) Hammond of Kingston, Okla. Mr. Magana is the son of Ernesto and Kristy Magana of Victorville, Calif.
The ceremony is set for 4:30 p.m. at Stambaugh Auditorium. Invitations are being issued.
The bride-elect graduated from Youngstown State University with a bachelor's degree in marketing management. She works in sales for ClarkDietrich Building Systems in Warren.
The prospective groom also graduated from YSU with a bachelor's degree in computer science. He is a product leader for Drund Ltd. in Boardman.
More like this from vindy.com