Cicozi-Saborse plan ceremony for December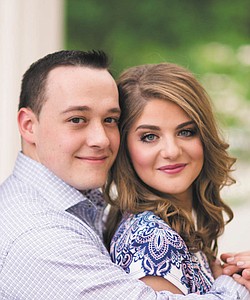 Photo
Nico Saborse and Nicole Cicozi
The parents of Nicole Cicozi and Nico Saborse, both of Austintown, are announcing the couple's engagement and upcoming wedding.
The parents of the bride-elect are David and Suzanne Cicozi, and the parents of the prospective groom are Carmen and Sherry Saborse, all of Austintown.
Invitations will be issued for the Dec. 10 ceremony which will take place in Boardman and the reception in Canfield.
Miss Cicozi graduated from Youngstown State University with a bachelor's degree in psychology and a master's degree in intervention services. She is studying at YSU to be a school psychologist, and is interning at the Mahoning County Educational Service Center.
Mr. Saborse graduated from YSU with a bachelor's degree in accounting and is an auditor for The Cafaro Company.
More like this from vindy.com