Tersaja Elliott, Matthew Harper plan October rite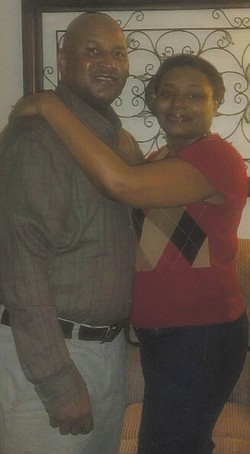 Photo
MATTHEW T. HARPER AND TERSAJA L. ELLIOTT
Tersaja Lachelle Elliott and Matthew Todd Harper, both of Waldorf, Md., are engaged and planning a wedding ceremony for Oct. 15.
The bride-elect is the daughter of Deborah Elliott Wade of Youngstown and the late Robert Lee Wade. The groom is the son of Freda Lee Jackson of Warren and the late Henry David Harper.
The wedding is scheduled for 2:30 p.m. at Restoration Christian Fellowship, Warren, and an evening reception will follow at the Shelter House. Invitations will be issued for both events.
Miss Elliott graduated from the University of Phoenix with a bachelor's degree in management and is a production manager for DDC Public Affairs in Washington D.C.
Mr. Harper attended Columbus State University and is an account manager for Coca-Cola Bottling Co. in Capitol Heights, Md.