Jenna Rovnak, Joseph Speziale are engaged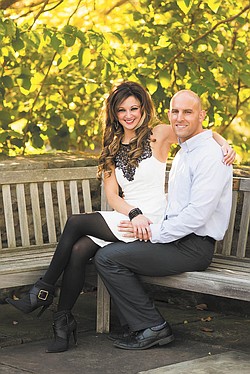 Photo
JENNA ROVNAK ANN JOSEPH SPEZIALE
BOARDMAN
Jenna Rovnak and Joseph "JC" Speziale, both of Boardman, are announcing their engagement.
The bride-elect is the daughter of Michelle Rovnak and Richard Rovnak, both of Struthers. The prospective groom is the son of Karen and Joe Speziale of Lowellville.
The ceremony is planned for 2 p.m. Oct. 8 at St. Columba Cathedral in Youngstown. The reception will follow at 7 p.m. at Antone's Banquet Centre in Boardman. Invitations will be issued for both events.
Miss Rovnak graduated from Youngstown State University with a master's degree in nursing. She is a family nurse practitioner for The Kidney Group Inc.
Mr. Speziale also graduated from YSU with a bachelor's degree in business administration. He is an area sales manager for Superior Beverage Group in Solon, Ohio.
More like this from vindy.com