Symphony to celebrate anniversary with traditional wines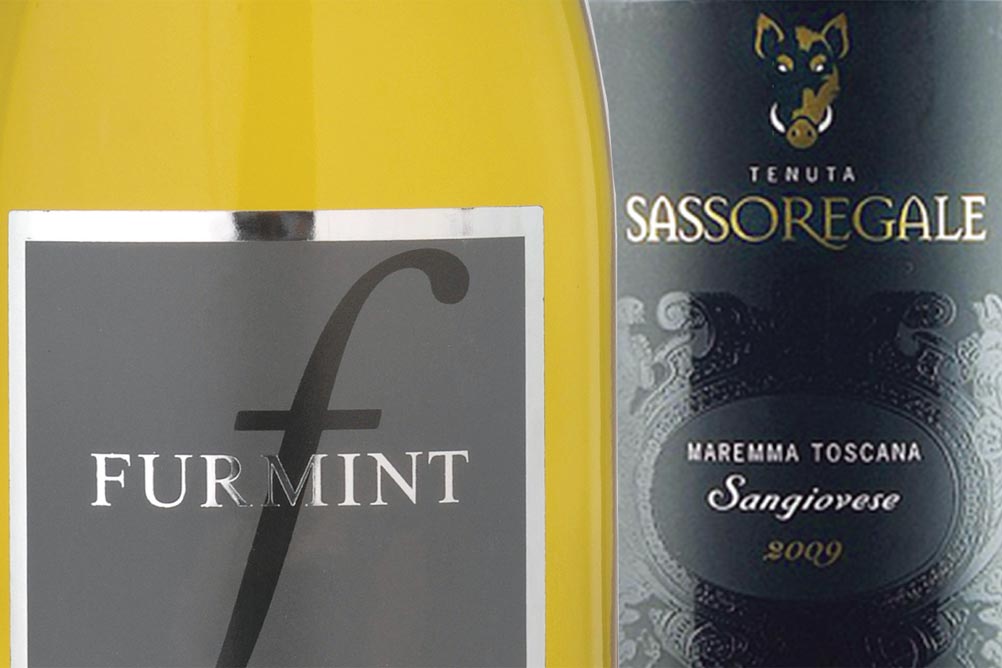 ---
If You Go...
What: Wine Academy: The Symphony Celebrates European Heritage
When: 7 to 9 p.m. Oct. 6
Where: Overture Restaurant at the DeYor Performing Arts Center, 260 W. Federal St., Youngstown
Cost: Tickets are $50 for wine and dinner
Reservations: Call the DeYor box office at 330-744-0264 or go to myvalleyvino.com
By Brian Fry
Valley Vino
The Youngstown Symphony Orchestra is celebrating its 90th year in 2016 and has chosen an interesting theme to celebrate the occasion. The symphony will perform music from several countries that were the original home of our Valley's immigrants.
These immigrants brought their own unique cultural traditions, which combined to form the culture of our region. A huge part of that cultural infusion was food and wine.
We still carry many of these traditions with us today. Our Valley is home to a multitude of home winemakers, who learned from their relatives the secrets to making vino. There is no shortage of homemade wine competitions for those wishing to put their creations to the test.
The European influence also is reflected in our local restaurant community and in the many independent wine shops that dot the Valley map. There is typically a wide range of wines from Italy, France, Germany and other European countries available.
The Youngstown Symphony Society is teaming up with Chef Jeff Chrystal and local wine club Valley Vino for a unique event honoring the wine and food traditions of those immigrants. A five-course dinner will be paired with five wines, four of which will be reflective of early immigrants' homes.
The dinner pairings will offer a chance for people to taste some of the traditional dishes that these immigrants would have enjoyed, allowing guests to step back.
Here's a look at some of the wines to be featured at the Oct. 6 event:
2011 Royal Tokaji Furmint (Hungary)
Notes of gooseberry, lime and a hint of nuttiness. The wine is dry and sleek on the palate, leading to a fresh and long finish.
The Tokaji region has one of the oldest wine traditions in Europe. The winemaker aged half of the wine in oak and half in stainless steel. The blending of the two lots helps to gently round out the wine, which has a high level of acidity.
This is a wine you can drink on its own or enjoy with a wide variety of fish and lighter meats.
2014 Clos Troteligotte K-or Malbec (France)
A dense and concentrated wine with rich blackberry and plum, combined with dark tannins and intricate layers of spice from the oak aging. The wine finishes with fresh fruity acidity that invites another sip.
Malbec has famously found a home in Argentina, but it is one of the oldest French varietals. Malbec is one of the five grapes used in the traditional Bordeaux blend.
Enjoy with a variety of meats, including roasted chicken, pork loin or beef stew.
2013 Sassoregale Sangiovese (Italy)
Bright ruby red in color with aromas of cherry and wild berries. The wine is firm and full on the palate, expressing both intensity and structure with dark fruits, tobacco leaf and black pepper on the finish.
Sangiovese is one of Italy's prominent grape vartietals. It is used to make Chianti and Brunello wines and flourishes in the Tuscan region.
Enjoy with a variety of steaks with traditional Italian preparation.
More like this from vindy.com