Link program brings students together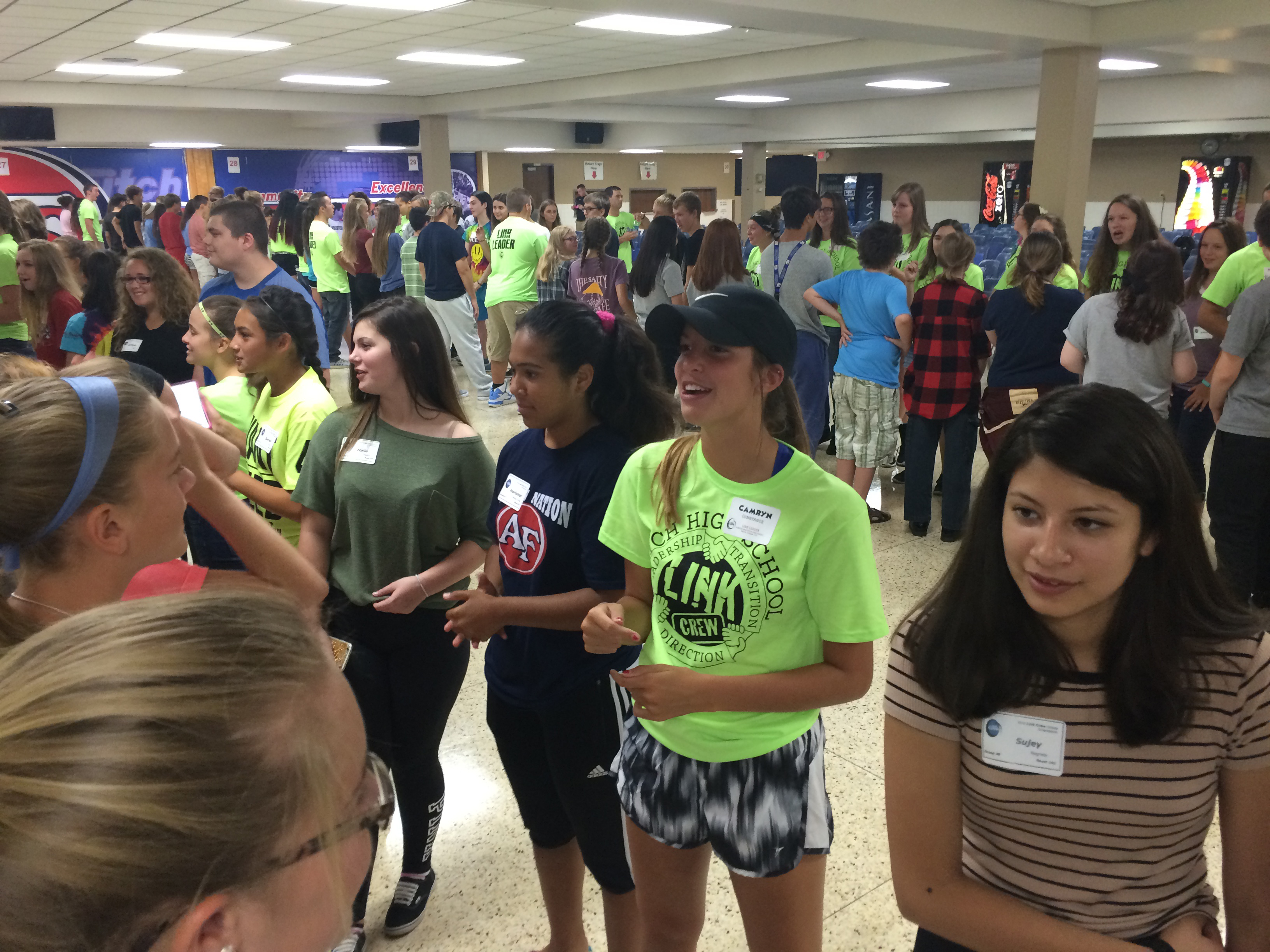 ---
By ALEXIS BARTOLOMUCCI
Austintown Fitch High School introduced a new program on Aug. 23 to help give students entering freshman year and a new building an easier transition.
There were 86 of the top juniors and seniors chosen to become Link Leaders, or mentors, to the incoming freshman students. Every Link Leader has a group of 10 freshman that they help mentor throughout the school year.
The mentors attended 10 hours of training throughout a period of two days. During this training session the mentors learned what the faculty members learned during their training session in Detroit. The four hour session on Aug. 23 brought the mentors and their mentees together for the first time to learn about each other and about the high school. The mentorship and transition program will help strengthen the freshmen's relationship to the high school.
"We really want our freshman to know that they're valued and supported. We also want them to learn the Falcon way," said Assistant Principal Dave Purins.
There are checkpoints planned throughout the year for the freshman to meet with their mentors. They will attend football games and other types of social events that allow the freshman become more comfortable during their first year of high school. The checkpoints will teach the freshman important traits to have for school like time management and study skills.
"I think our high-school kids have a lot of unleashed potential, and it's our job to find ways to let that come out," high-school Principal Chris Berni said. "Our high-school kids are craving to touch the lives of others, and this just allows that leadership to come out."
The success of this program seen in other schools is what motivated Austintown Fitch to bring the program to their school and help make the students more comfortable and less afraid to enter a new school for their freshman year.
More like this from vindy.com