Lakeside Realty finds new home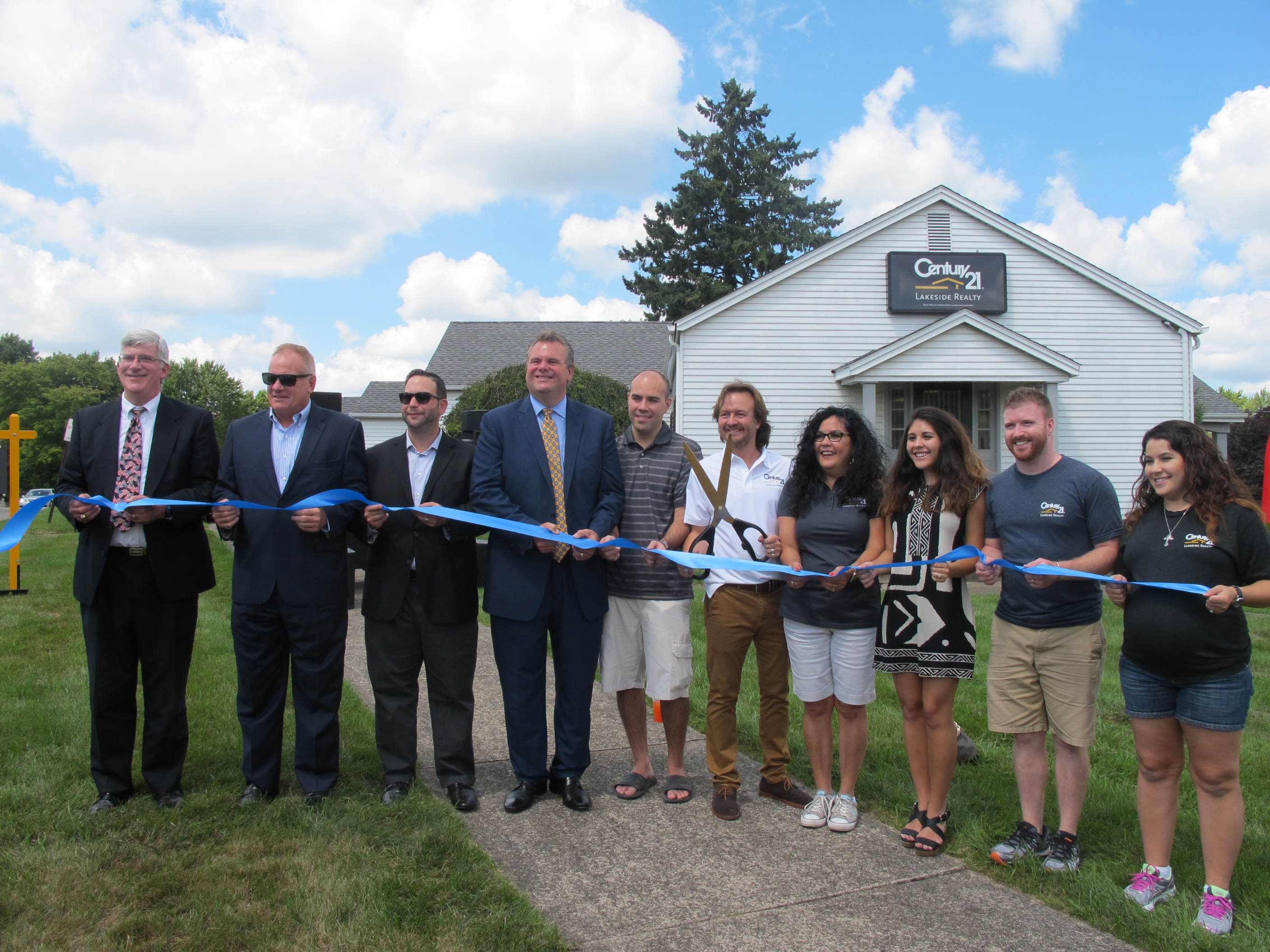 ---
By ALEXIS BARTOLOMUCCI
George Berick, owner of Century 21 Lakeside Realty, celebrated the grand opening of his new office building in Austintown on Aug. 18.
Berick, who has more than 25 years of realty experience, opened Lakeside Realty LLC in 2009 as an independently owned and operated business. Century 21 later welcomed Berick and Lakeside Realty LLC to join their company and become Century 21 Lakeside Realty.
The grand opening was also an open house with food and a fire truck and police car for the children to explore. The first 50 children to arrive at the open house received a backpack full of school supplies from Lakeside Realty. There were several items being raffled and all of the proceeds raised from the raffle tickets would benefit the family of John Fritz, an Austintown fireman who recently passed away.
"This one was really special to us because of the fact that George and Teresa definitely give back to the community and that's what Century 21 is all about. We're one big family and helping the community with the bookbags and honoring first responders is very important to us," said Greg Sexton, COO of Century 21.
Century 21 Real Estate operates it's headquarters in Madison, N.J. and has offices in 78 countries and has more than 6,900 offices and more than 100,000 agents worldwide.
"We became the largest locally owned company and Century 21 saw what we did and wanted to give us a worldwide brand. We are still locally owned, but now I have a worldwide partner," said Berick on the joining of Century 21.
Berick plans on opening up more offices in the future as he expands his business. He enjoys being a local company and being able to connect with the community on a personal level.
More like this from vindy.com