Trinchero Napa Valley wine label A vintage family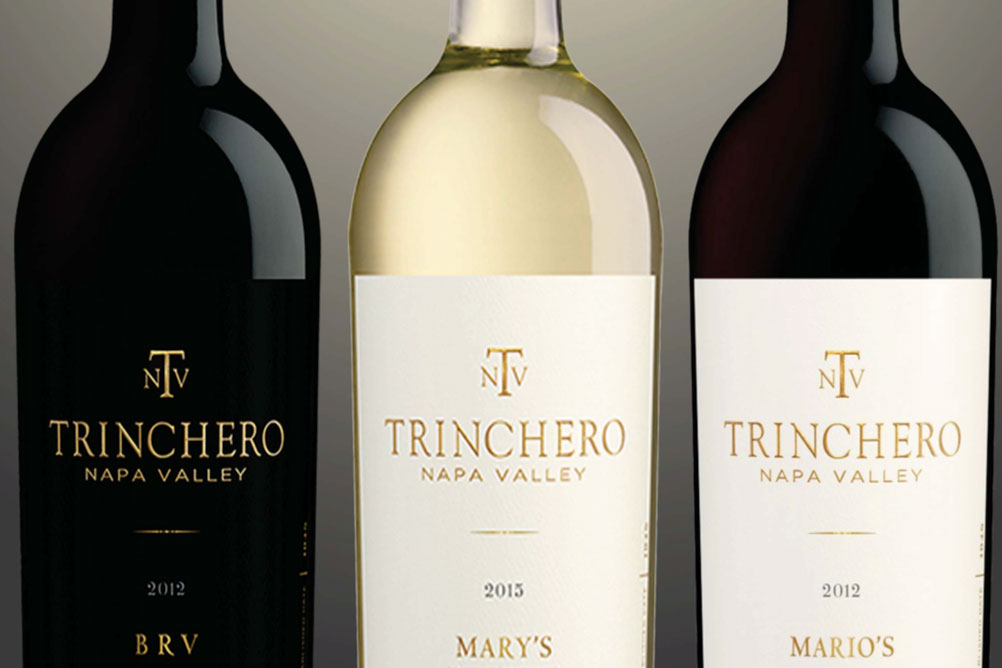 ---
If You Go:
What: Wine Academy: An Evening with Trinchero Family Estates
When: Nov.11 at 7 p.m.
Where: The Albatross Bar and Grill at Mahoning Country Club
Tickets: $50 for five wines with tapas dinner courses; for reservations, go to myvalleyvino.com
There are some wonderful family success stories that make up the history of the American wine industry. Family owned wineries still dot the map in Napa and Sonoma counties, even in this era of big company takeovers and multi-million dollar brand acquisitions.
One of Napa Valley's greatest success stories is that of the Trinchero family and the evolution of their company, Trinchero Family Estates. What started as a journey by two bothers moving from New York to California has evolved into one of the largest and most comprehensive wine portfolios in the world.
John and Marco Trinchero purchased an abandoned prohibition-era winery in St. Helena and begin refurbishing it, initially running it as a mom and pop operation. The brothers spent two decades working their land and purchasing vineyards in northern California.
Profits began to improve in the late 1960s and Mario's son Bob became a second -generation winemaker in 1972. His single vineyard Zinfandel wines, crafted from old growth vines in the foothills of the Sierra Nevada Mountains, earn considerable acclaim from wine critics and consumers.
Bob made several important contributions to California winemaking history, but he will always be most known for making history by mistake. In 1975, one of Bob's Zinfandel lots suffered a "stuck" fermentation, leaving wine with a high residual sugar and a pink color.
Little did he know that this original batch of "White Zinfandel" would start a uniquely American phenomenon culminating in it becoming the No. 1 selling wine in the United States by 1989. White Zinfandel production reached 27 million cases by 1990 and is still popular today.
The 1980s were an incredibly busy decade for Trinchero, as the firm began to deepen its roots in Napa with the purchase of more than 200 premium vineyard acres in St. Helena, Mount Veeder, Atlas Peak and Rutherford. These vineyards still produce the grapes for the prestigious Trinchero Napa Valley label.
Today Trinchero controls a portfolio of more than 45 wine and spirits brands that are distributed in 47 countries around the world. Many of these brands are easily recognized by Valley wine lovers, including Charles and Charles, Joel Gott, Folie a Deux, Montevina, Sutter Home and Terra d'Oro, to name a few.
Here's a look at the four premium wines from the Trinchero Napa Valley portfolio:
2014 Mary's Single Vineyard Sauvignon Blanc: Aroma of stone fruit and honeydew. The palate offers well-integrated flavors of pineapple, mango and subtle minerality. Refreshing acidity is present throughout.
2012 Mario's Cabernet Sauvignon: Offers a rich nose of black currant and blueberry. The palate is elegant and lush with light tannins and a rounded, supple finish.
2012 Forte Red Blend: Beautiful aromas of black fruits and red flowers. A classic Napa Valley expression of the Bordeaux style blend with ample body and soft, silky tannins.
2012 BRV Cabernet Sauvignon: Opens with notes of anise, plum and tobacco, leading to bountiful flavors of blackberry and black cherry. More intense than Mario's with powerful structure.
More like this from vindy.com