Police and SWAT Team greeted with applause after more than 4-hour-long standoff
Struthers Standoff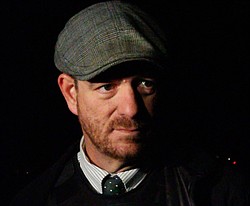 Video
Four children were safely removed from an 8th St home in Struthers after a standoff situation that lasted several hours
By Bruce Walton
STRUTHERS
SWAT team and multiple area police officers left an 8th Street home greeted with applause from neighbors and onlookers after apprehending a suspect involved in a standoff.
Shawn Carson, a Walnut Street resident, said he was one of the first to thank the officers with his wife, Chelsie, as they passed the police line Monday evening.
"I am very supportive and patriotic, and these people put their lives on the line every day, and I am very supportive of them," he said.
The tense event had a good ending, Police Chief Tim Roddy said after law enforcement used a flash-bang device – beanbag rounds and pepper spray – to remove the suspect after the 41/2-hour standoff. The 37-year-old suspect was not injured, but he reportedly was combative and was taken by ambulance to a hospital.
Police removed four children from the house first, the oldest only about 5, including at least one child on a gurney.
Without the Mahoning Valley Crisis Response Team's professionalism and levelheadedness on the scene, Roddy said the night could have had a much worse outcome.
"If it was just a bunch of street cops that were standing here trying to negotiate, we could've been here for 12 or 14 hours," he said.
Roddy said the incident began when an 8th Street man had a fight with his female partner. He said the man reportedly attacked her with either a stick or a baseball bat.
The woman ran out of the house, prompting a neighbor to call police about 3 p.m.
Officers used a stun weapon on the man after he ran outside, which one witness said barely fazed him, and he hit a police cruiser with a stick.
The man then ran back inside the home before running outside at a later time with a gun. He then ran back inside the home.
Roddy said the man did not shoot the gun. That's when Struthers police called for additional units and SWAT members. They later discovered he had children in the house.
The woman worked with police to give information of the home's layout and other information to help them apprehend the suspect.
An officer with a megaphone pleaded with the suspect, telling him he would not be hurt. The officer also asked for the man to answer his phone and to send the children out, but he refused.
A crowd of neighbors, some taking videos with their cellphones, gathered outside behind the police line for hours during the standoff until it came to a peaceful end.
Amanda Popovich, who has lived across the street from the residence for a little more than a year, said she was stunned seeing the spectacle unfold from the beginning.
"I didn't know who lived there. I've never seen anybody come in or out of that house," she said. "I didn't even know there were kids."
As a mother herself, Popovich said this was an experience that made her think of her own 4-year-old child who was at day care at the time of the incident.
"How could anybody do that to their kids?" she asked, choking back tears.
Roddy said they have had a few police calls involving the suspect in the past at the house and other local businesses.
"I know we've had some dealings with him where he needs some mental help," he said.
Police will review what kinds of charges to pursue. The suspect "needs a lot of help," Roddy said, and prison isn't the help he needs right now.
The police chief also expressed his gratitude for the community's support.
Though it was an emotional day, Popovich said she can hope to sleep tonight knowing the children and woman are safe.
"Knowing the kids are OK, I'm definitely going to sleep a lot better," she said.
More like this from vindy.com