Bonfire celebrates Battle of 224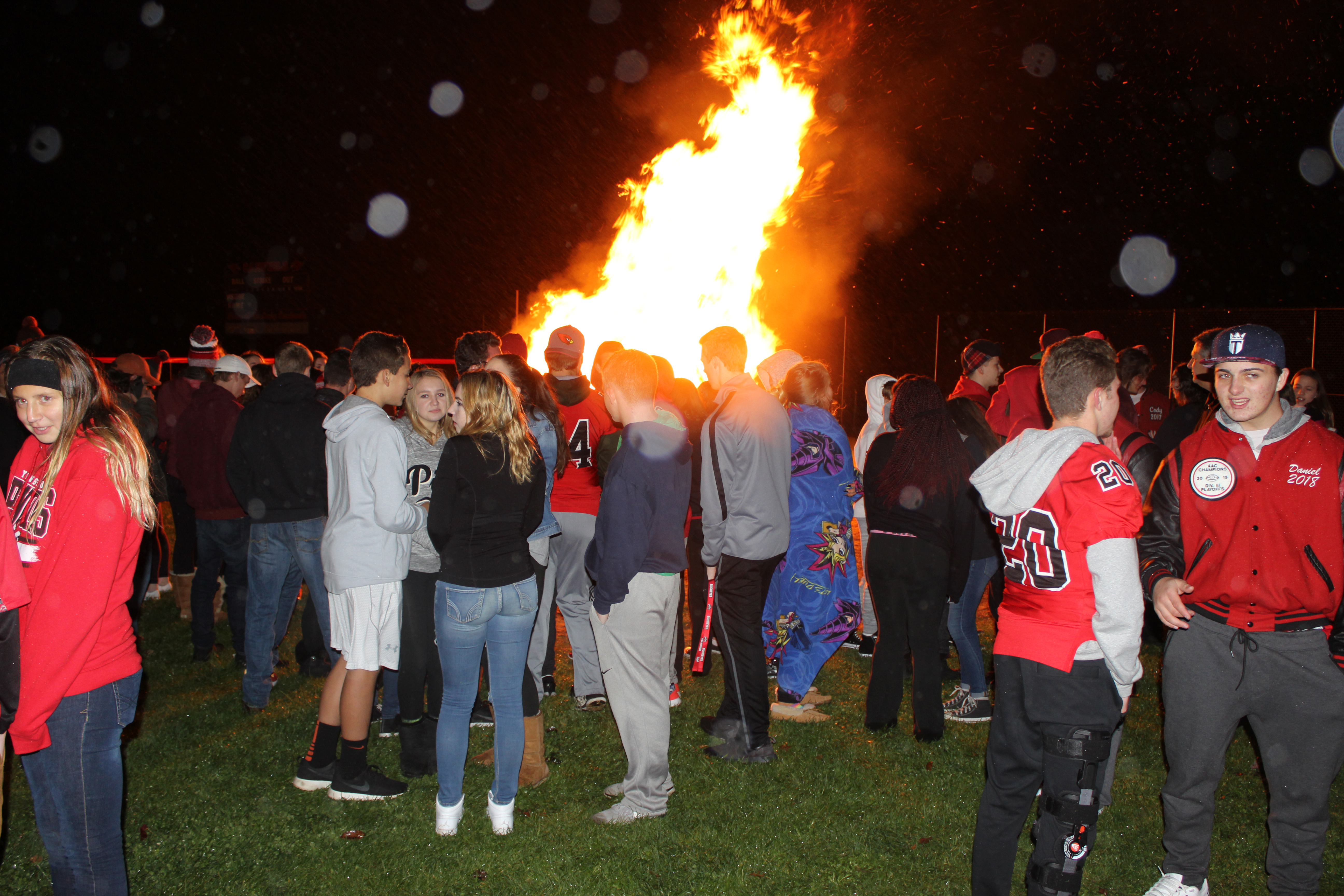 ---
By ABBY SLANKER
To fire up students, faculty and the Canfield community before the Canfield High School football team played their arch-rivals, the Poland Bulldogs, the Canfield Local School District hosted its annual Community Bonfire on Oct. 27.
To pump up the crowd for the Battle of 224, each grade level of football players was recognized and introduced individually to the large, cheering crowd. Each cheerleading squad was also introduced and fired up the crowd with a cheer and a dance.
The Canfield High School drumline performed, much to the delight of the large crowd.
A food eating contest featured Canfield High School staff and students and a dance off was also featured.
As a show of true school spirit, the students came together and sang the Canfield High School "Alma Mater."
The evening culminated as the bonfire was lit and the students moved to the bonfire area and cheered and chanted as a wooden bulldog was added to the top of the fire, and rapidly went up in flames.
The Battle of 224 began in 1944 and has become a fierce rivalry in all sports. At stake for the two football teams are bragging rights, as well as the Canfield-Poland Trophy, which is awarded to whichever school wins the game.
More like this from vindy.com