Austintown drives in new fundraiser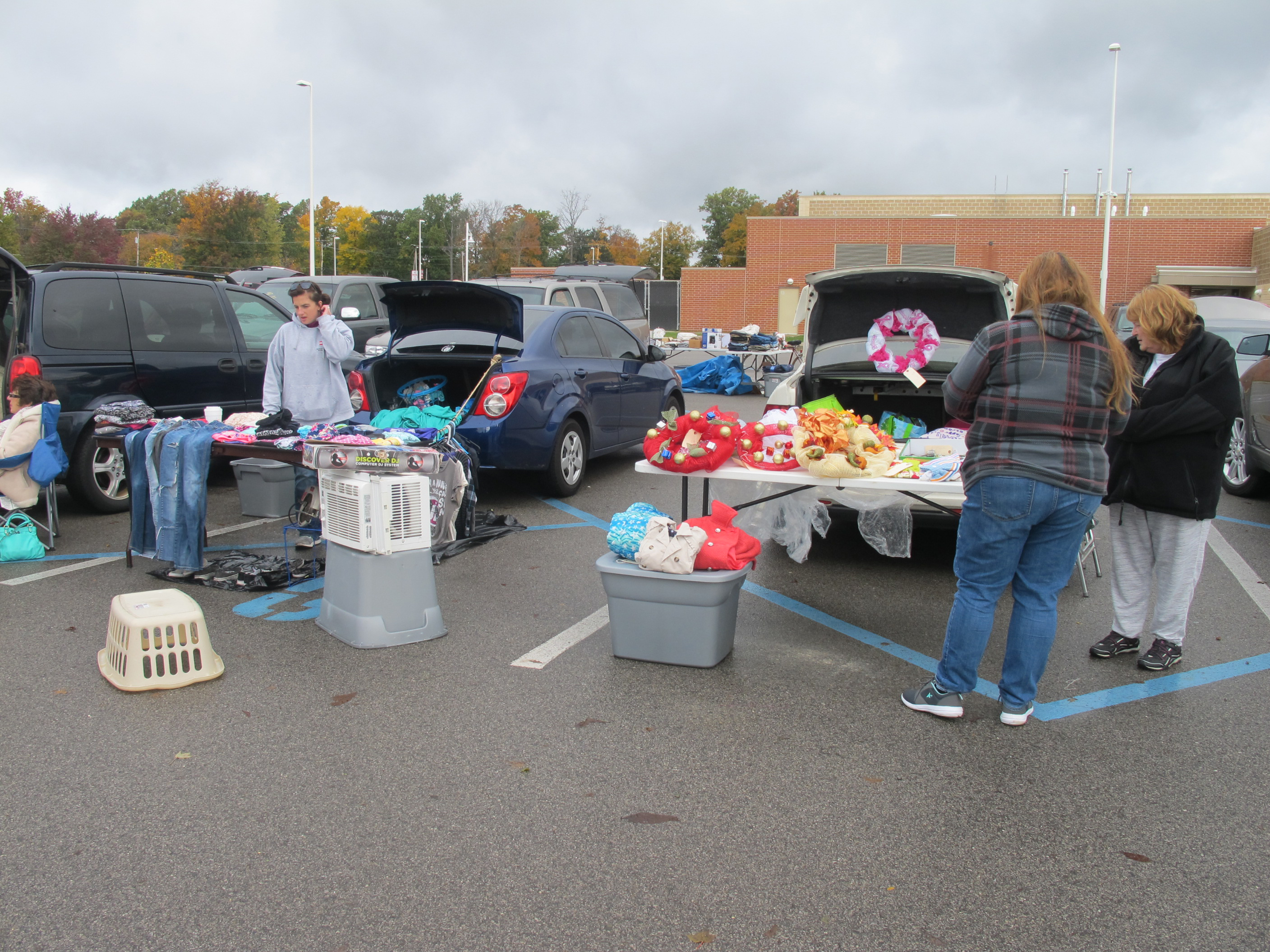 ---
By ALEXIS BARTOLOMUCCI
The Austintown PTSA - Parent Teacher Student Association - hosted their first annual Junk in Your Trunk sale on Oct. 22 in the parking lot between the Austintown Elementary and Intermediate Schools.
The PTSA of Austintown Fitch High School hosted the fundraiser as a way to raise money for the Austintown PTSA Scholarship Fund. People could rent parking spaces for $10 to sell items. Concessions were available, as well as face painting and a 50/50 raffle to help raise money.
One of the PTSA members came up with the idea and the committee decided to try it out. The event lasted five hours and had a steady stream of people coming in to shop for different items.
"Because we are the PTS, not the PTA, we have our students come to everything, they help plan it and do everything," said Shannon Weber, PTSA President.
Some of the Fitch high school students flagged people in to the sale from the road and helped do the face paintings.
There were 20 confirmed vendors who attended the event and room for 100 spots. People could register for a spot prior to or the morning of the event. The PTSA welcomed all kinds of vendors to sell their items. Items for sale ranged from Avon products to handmade items to items people would put in a garage or yard sale.
"As it grows, I don't see us turning anyone away," said Weber.
The PTSA plans on continuing the Junk in Your Trunk event as a way to raise money. The members are hoping as the event continues, more vendors and buyers will show up to help raise money for the PTSA Scholarship Fund.
More like this from vindy.com