SENIOR SALUTE — BAND EDITION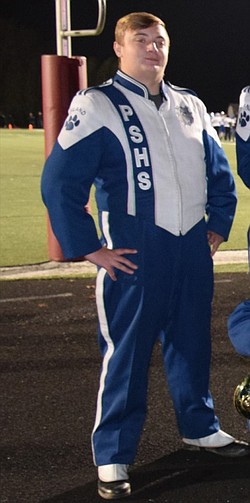 Photo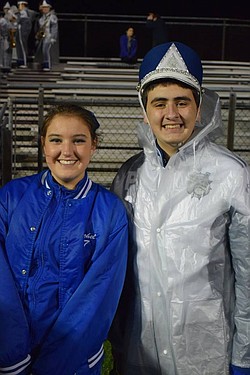 Photo
RACHEL STAHL (left) and JEFF VRABEL.
Name: Rachel Stahl; Jeff Vrabel; Bryce Evans
Instrument: Majorette; Trumpet; Trumpet
Q. What has been your favorite song to play in your years of band?
A. Stahl: "Bohemian Rhapsody" and "Daft Punk Medley."
Vrabel: "Pop Medley 2013."
Evans: "Sing."
Q. What are your plans after completion of high school?
A. Stahl: I plan on either going to YSU, USC or Carnegie Mellon. I would like to double major in marine biology and computer science. I might also minor in French. I hope to help many people and animals around the world. I am not quite sure about everything, though but I am ready for the ride.
Vrabel: I plan on running for Poland school board in November of 2017, and I plan on attending Youngstown State University, majoring in Integrated Social Studies or Political Science.
Evans: I plan to attend trade school for welding.
More like this from vindy.com