Boardman teenager selected as finalist in Miss Teen Pageant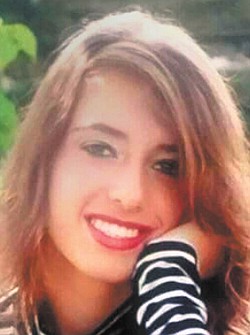 Photo
Staff report
Francesca Clause of Boardman was recently selected to participate in the 2016 Miss Teen Pageant competition, which will take place April 10.
Clause was accepted after applying for the competition and participating in an interview session by this year's Youngstown Pageant coordinator.
The Miss Teen Division, in which Clause will compete, has young women age 13 through 19 compete in modeling routines including casual and formal wear. The contestants also will participate in thorough interviewing sessions with the judging panel. Personality is the number one aspect that will be judged during all phases of the competition.
If Clause wins the Miss Teen title, she will represent Youngstown at the national competition in Orlando, where over $30,000 in prizes and awards will be presented. Each contestant will enjoy the all-expenses paid trip of five nights and six days in Florida.
Contestants require sponsorship for training and rehearsals, which will allow them to become confident and well-prepared for the pageant competitions.
Any businesses, organizations or individuals interested in sponsoring Clause may contact the Miss Teen Pageant coordinator at 877-403-6678.
More like this from vindy.com