Villa Banfi wines are a worldwide favorite TUSCAN TRADITION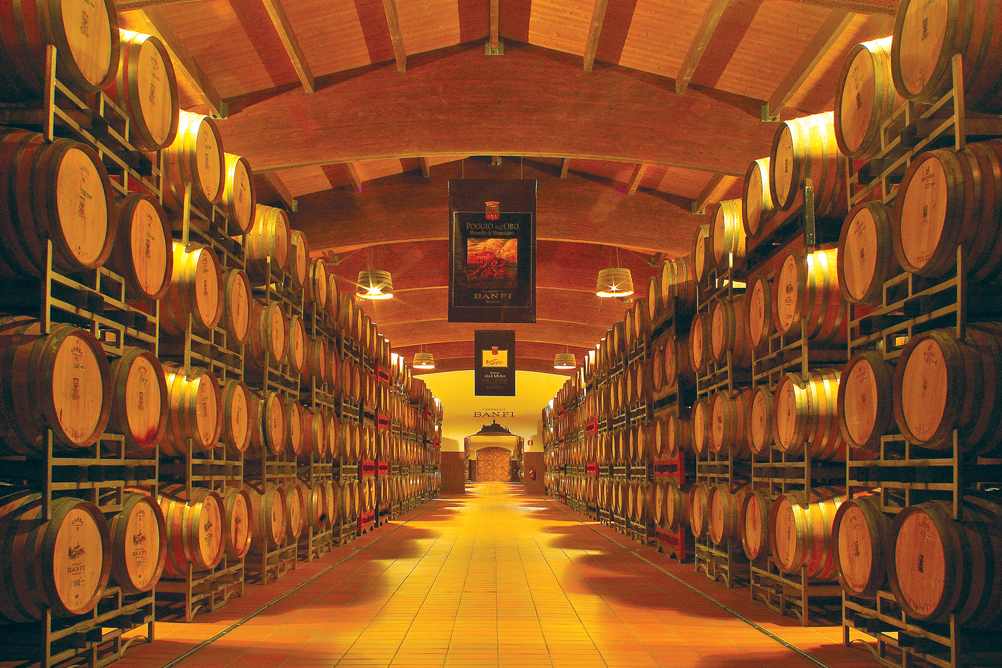 ---
If You Go...
Wine Academy — The Tuscan Wine Experience with Villa Banfi.
Where: Mahoning Country Club, Girard, in the new Grill Room and Lounge.
When: Feb. 19, from 7 to 9 p.m.
Cost: $50 per person includes five wines and tapas dinner course pairings.
Reservations: Go to myvalleyvino.com
When wine experts from around the world convene and discuss the list of the world's greatest wineries, there is rarely uniform agreement.
In fact, most Top 10 lists would vary widely depending on who was making it. But one winery that would likely make almost everyone's list worldwide is Villa Banfi.
The winery has everything required to qualify as one of the world's best: esteemed history, impactful innovation, breathtaking vineyards and winery facilities, and most importantly, an incredibly impressive portfolio of wines.
The Mariani family has deep roots in Italy's Tuscany region. Its legacy began in the 19th century with Great Aunt Teodilinda Banfi, who served as head of household for Pope Pius XI. The winery's headquarters is the breathtaking 13th century estate known as Poggio alle Mura in Italy.
Cristina Mariana May is proud of the family history in the region. "Aunt Teodolinda taught us that wine is one of nature's most wholesome foods and cherished gifts," she said.
Mariana May is equally pleased by Banfi's history of innovation and pioneering vineyard management techniques, which led Banfi in becoming the first winery in the world recognized by Iso Geneva for exceptional environmental, social and ethical responsibility, and leadership in customer satisfaction.
"We fashioned a constellation of vineyards, using pioneer technology, rather than chemicals, to preserve the true, sustainable nature of our vines," she said.
Villa Banfi is a major tourist attraction for domestic and international tourists alike. The castle, which now serves as their hospitality center, was the residence for Count Placido Placidi, whose descendants lived there for more than 500 years. The castle was severely damaged during World War II and underwent a careful and loving restoration after the Marianis acquired it.
The Banfi estate also includes an antique-glass museum, the historic Balsameria, the amazing Enoteca Wine Bar and Tavern, and the Il Borgo hotel. All of their facilities are a beautiful blend of Tuscany's historic and modern comforts.
Villa Banfi is the world's largest importer of wine to the United States. Its Tuscan heritage has led to a global wine empire with vineyard holdings in most major wine regions on the planet. Banfi owns 7,100 acres in Tuscany with olive groves, wheat, truffles and plums planted alongside the vineyards and ancient forests.
Sangiovese is the primary grape in the Tuscan region. Familiar names such as Chianti, and Brunello are made mostly from Sangiovese. There also are some Cabernet, Merlot, Cabernet Franc and Syrah in Banfi's vineyards, which are primarily used to produce some amazing wines blended with Sangiovese.
Valley wine lovers will have an excellent opportunity to taste the Banfi wines and learn more about their history and impact on the world of wine at Wine Academy – The Tuscan Wine Experience with Villa Banfi on Feb. 19 at Mahoning Country Club's new Grill Room and Lounge. Go to myvalleyvino.com for information.
Here's a look at some of the wines that will be featured that evening:
2014 Banfi San Angelo Pinot Grigio
Light straw in color. Fresh and fruity with pear, peach and honey notes. Richer and fuller than most Pinot Grigio's with a round, persistent finish.
2013 Banfi Centine Rosso Toscana
A blend of Sangiovese, Cabernet, and Merlot. Ruby red color with an intense and spicy bouquet. Flavors of red berries and plums with a soft finish.
2012 Banfi Chianti Classico Riserva
Released after a minimum of 28 months after harvest, it is well-balanced with flavors of cherry, vanilla, cocoa and moderate spice.
2013 Banfi Rosso Di Montalcino
100 percent Sangiovese aged 10-12 months in oak with an additional six months bottle aging. Aromas of violets and cherries on the nose with flavors of plum and anise.
Station Square Owner/Chef Ottavio Musemeci will be catering the event, creating a special Tuscan course for each wine served. Banfi wines are widely available in local grocery stores, wine shops and on many local restaurant wine lists, so give them a try and begin your own Tuscan wine adventure.
More like this from vindy.com