A growing trend in Champagne Bubbly Boutique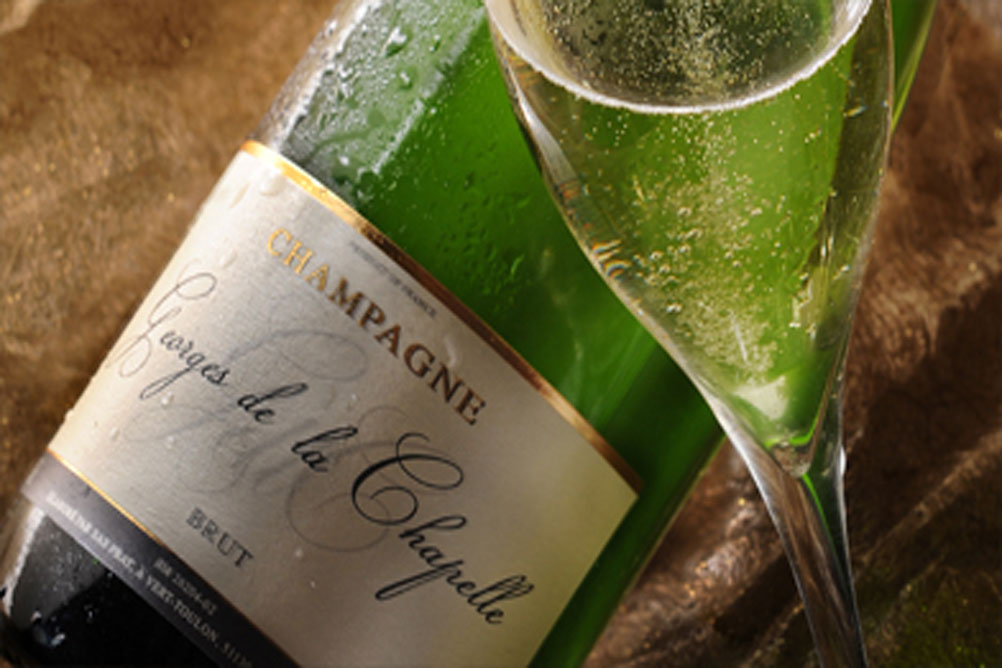 ---
If You Go...
What: Grower Champagne Seminar
Where: The Peter Allen Inn and Events Center, Kinsman
When: Friday, 6-7 p.m.
Tickets: $35, includes four Champagnes with cheese and fruit. Go to myvalleyvino.com to make reservations.
By BRIAN FRY
It's that time of year again. Most people in our Valley will be venturing to local stores in search of one of the most iconic symbols of celebration: the bottle of Champagne or sparkling wine.
While some enjoy the bubbly year-round, most Americans save it for the special occasion or celebration, i.e., New Year's Eve. These days, there are a lot of options when considering bubbly, including impressive offerings from California, Oregon, Washington, Italy and Spain, but there is still only one patriarch of the sparkling family: authentic French Champagne.
Most of you know that a sparkling wine can only be labeled Champagne if it is produced in the Champagne region of France, which is about 100 miles east of Paris. I spent five days there in September of 2015, visiting several of the major Champagne "houses" in Reims and Eppernay (the region's two largest cities).
The large houses, including GH Mumm, Moet and Chandon, Veuve Clicquot, Perrier Jouet and others, produce millions of bottles each year. Most of their Champagnes are nonvintage, which means they use grapes harvested from several different years.
These houses don't grow many (or in some cases any) of their own grapes; they contract with growers in the Champagne region and purchase the grapes at harvest each year. The goal of the large houses is to develop and maintain a style that is identifiable and consistent.
There has been a refreshing shift in America's Champagne consumption over the last two years, as "Grower Champagnes" have become more sought after. These are made by smaller houses and only use grapes they own. Often, they are made from grapes grown in a specific year (vintage). The also make nonvintage offerings, and these typically are a blend of two to four different years at the most.
The Grower Champagnes are produced in much smaller volume, and the winemaker strives to make the best wine he or she can from the vintage, as opposed to trying to achieve a specific style. This nuance means the Grower Champagnes vary from year to year and vineyard to vineyard, much like the popular "boutique" or single vineyard wines many Americans enjoy.
Most of these houses have been producing Champagne for centuries, but they are just now gaining followers in America. Many wine lovers are on a constant search for smaller production, "hidden gems" making great wine under the radar of the mainstream wine press.
Grower Champagnes are an excellent way to experiment with some new options for your holiday celebrations. A local event Friday is designed to help educate Valley wine lovers on the Grower Champagnes and give everyone a chance to taste a few as they learn. The "Grower Champagne Seminar" will take place at the historic Peter Allen Inn and Events Center in Kinsman.
Here's a look at four Grower Champagnes featured at the event:
Champagne Trudon Emblamatis, $36
Aromas of mango, apricot, peach and ginger with fresh acidity and a creamy effervescence that leads to a balanced finish.
Champagne Trudon Rosephile, $45
Unique in that it is made from 100 percent Pinot Meunier grapes. Aromas of raspberry, cherry, licorice and violets, with dense red-black fruits on the palate.
2004 Champagne Georges De La Chapelle Brut, $45
Delightful and enticing with aromas of orange peel, wood and bread crumbs with flavors of peach, apricot and puff pastry. Drink now or cellar for another 10 years.
Legras and Haas Brut Tradition, $40
A beautiful shiny pale gold color with a refined nose, which follows through to a silky texture and flavors of pear, green apple and lemon with fresh roasted almonds.
You won't find these Champagnes at grocery stores, but you can find them locally at Vintage Estate in Boardman and The Havana House stores in Boardman and Niles. If your favorite local wine shop doesn't have them in stock, they can easily order them for you.
More like this from vindy.com