Poland library trains wizards on potion making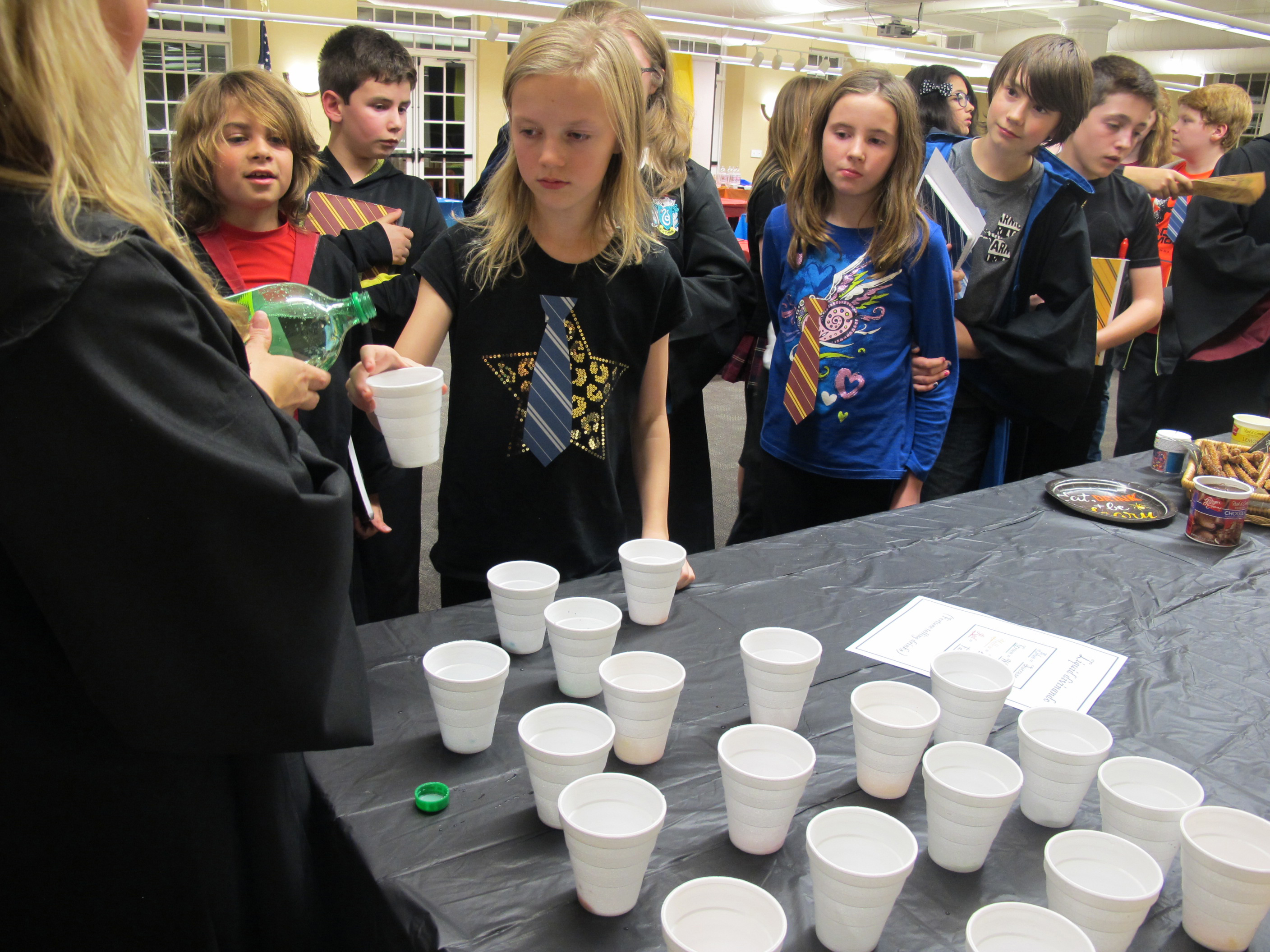 ---
By ALEXIS BARTOLOMUCCI
Wizards in training gathered at the Poland library on Nov. 10 to learn how to make potions during the Hogwarts Potions Class.
Librarian Jen Kuczek organized a night full of Harry Potter fun and activities for teens to participate in. There were bottles set along a table labeled with different ingredients that go into magical potions.
The class started off with the wizards-in-training picking what Harry Potter House they belong in. After everyone was divided into Houses, they created notebooks to take notes about how to make the different potions in.
There was a table lined with snacks based off the Harry Potter movies the students could eat. Pretzel rods with frosting and sprinkles were transformed into magical wands and cups with food coloring mixed with lemon-lime soda were fortune-telling drinks.
The potion class started after the snacks were finished. Kuczek used science and simple household ingredients to create potions that had a reaction.
When the class was over, the guests were officially trained wizards.
More like this from vindy.com