Children enjoy a magical show at the library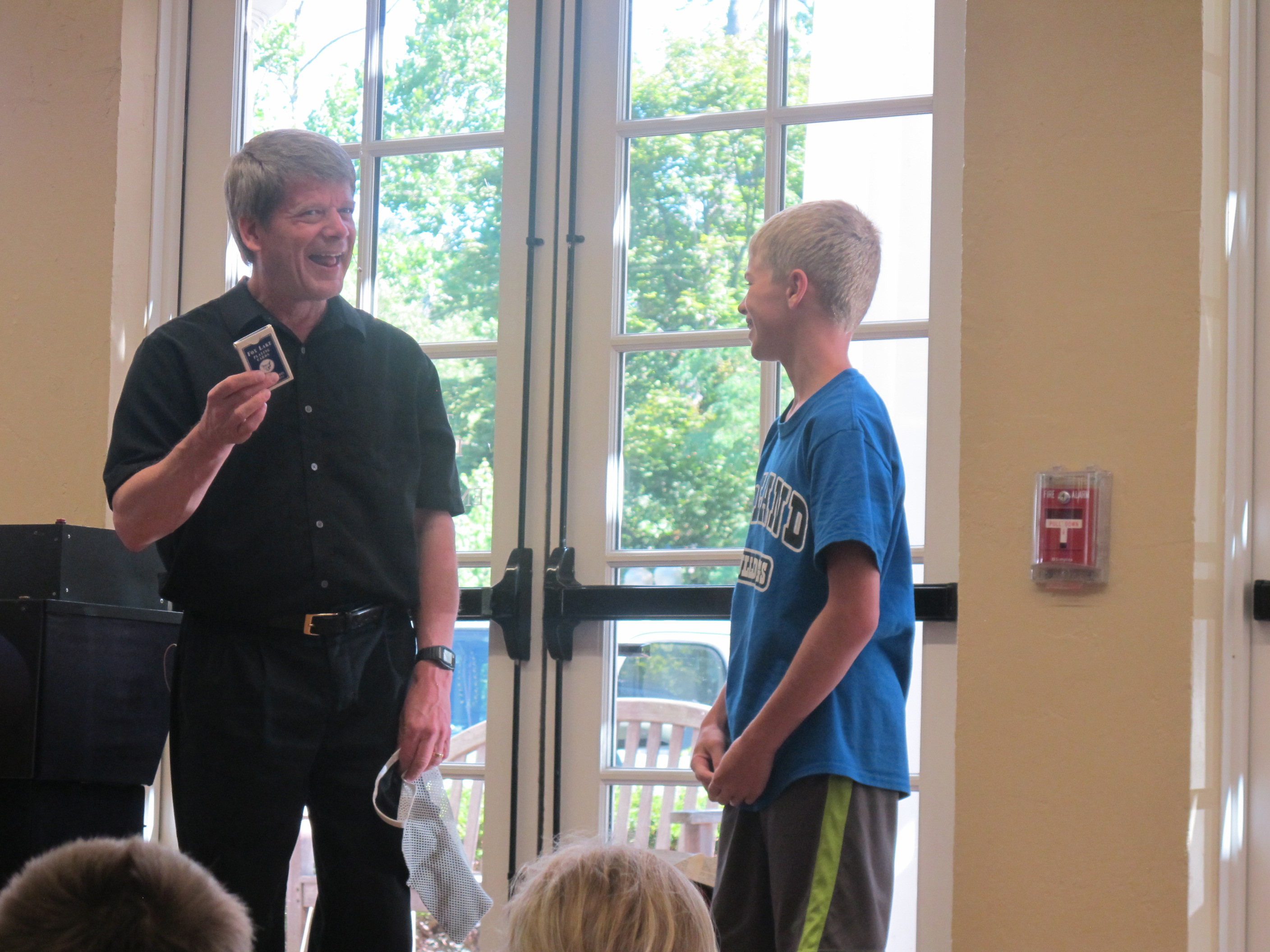 ---
By ALEXIS BARTOLOMUCCI
Magician Jeff Wawrzaszek put on a magic show for guests at the Poland library on Aug. 3.
As the guests entered the room, Wawrzaszek passed out a special Olympics magic trick for the children to take home. After Wawrzaszek's show, he explained to the children how to use the Olympics card to read someone's mind.
"I've been doing magic for 50 years this past November. I go all around Michigan, Ohio, Pennsylvania and so forth," said Wawrzaszek.
Wawrzaszek started the show with a trick involving red, foam balls and he brought a volunteer up from the audience to assist him in his trick. He demonstrated how one red ball could be turned into multiple balls and switch out of his hand to the volunteer's hand.
Most of the tricks Wawrzaszek performed were solo tricks, but he still actively engaged with the audience members.
He performed a variety of tricks such as pouring water in a newspaper and having it disappear to using three solid, metal rings and have them connect and pull apart.
Throughout the show Wawrzaszek tried to incorporate Olympic themed tricks and also encouraged reading. He brought up the summer reading program several times and did a trick about "Airhead Rudy," a boy who spent his entire summer doing nothing but watching television and his head turned into air.
"I love doing library shows for two reasons because when I got started in magic 50 years ago, I got started in section 793.8 at my hometown library. I found a magic book and it sparked my interest, I've been doing what I love ever since. The other reason I love doing library shows is because libraries always have the best audiences on the planet," said Wawrzaszek.
More like this from vindy.com