We're having a hotel boom — can Valley sustain it?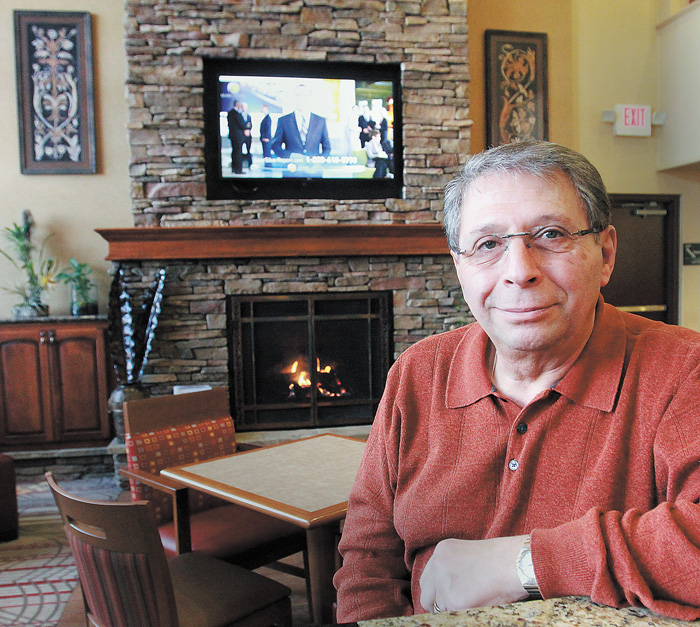 ---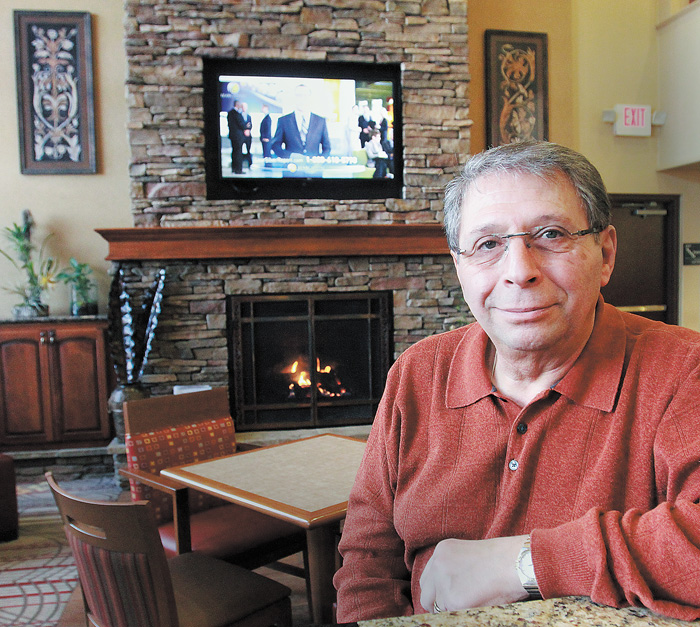 Photo
Michael Naffah, President of Naffah Hospitality Group.
By PETER H. MILLIKEN and Kalea Hall
news@vindy.com
YOUNGSTOWN
The Valley is experiencing a hotel-building boom.
In Mahoning County, 453 new rooms will boost the grand total of 1,444 to 1,897 by the middle of next year.
Developments in Trumbull County are equally impressive.
The question some are raising: Are there too many rooms?
Hotel operator Mike Naffah thinks the area has hit its quota of hotels. Naffah, president of Naffah Hospitality Group, operates the Hampton Inn & Suites on Ironwood Boulevard in Canfield and the Days Inn at state Routes 11 and 154 in Lisbon.
"I want to see the area grow," Naffah said. "You don't want to see the investment go up and then fail."
The impact of the shale industry caused many hoteliers decide to invest more, Naffah said. He had plans for expansion at the Days Inn in Lisbon, but put them on the back burner for now.
Last year is when he started to notice business slowing because of the drop in shale activity and other factors.
But the hotels he operates still do a lot of business especially during the summer season with weddings, competitions, business meetings and other events.
"I am hoping shale drilling will come back," he said. "It is a good thing for the community."
Still, the recent development boom is, by any measure, amazing.
The Best Western Plus opened in February, adding 67 rooms to the hotel cluster along Tiffany South in Boardman.
The 110-room Courtyard by Marriott in Canfield is scheduled to open in June.
The 70-room Holiday Inn Express in Salem is expected to open by June.
The 86-room Holiday Inn Express in Austintown opened in June 2011.
Also impressive, late last year, NYO Property Group announced plans to convert the existing Stambaugh Building, 44 E. Federal St., into a 120-bed DoubleTree by Hilton hotel with a restaurant and conference and banquet facility.
With a projected June 2016 opening date, the DoubleTree would be downtown Youngstown's first hotel since the 1974 closing of the Voyager Motor Inn.
"I don't know that there's one particular thing" that explains the boom, said Linda Macala, Mahoning County Convention and Visitors Bureau director.
"In talking with (hotel) general managers over the past few years, they've seen an uptick in business travel. I believe our location is key – midway between New York and Chicago," she said. "For regional sales meetings or regional sales trips, for people covering New York to Chicago, we're the logical stopping point."
Major corporations such as the Marriott and Hilton do "intense feasibility studies" before they start development. "They wouldn't make the investment if the study results didn't warrant it," Macala said. "They also don't want their franchise holders to fail. That doesn't do them any good."
Other contributors to the use of local hotels are youth sports tournaments, including many summer baseball tournaments and the state youth wrestling meet every March at the Covelli Centre, summer family reunions, and long-haul truck drivers and recreational travellers using interstate highways that pass through the Mahoning Valley, Macala said.
"Youth sports is big here in the summer, and that's a market we would like to try to expand on," Macala said, adding that hotel rates here are "very affordable."
Despite the local decline in oil and gas activity and uncertain future performance of the gambling industry, including Hollywood Gaming at Mahoning Valley Race Course, Macala said "there are certainly good projections out there. Otherwise, they wouldn't continue to build as they have been."
Hotel planners are "aware of the market conditions," she said.
The construction of new hotels encourages older hotels to renovate to remain competitive, Macala said.
In the extended stay category, the 77-room Candlewood Suites in Austintown opened last fall. Before that, the Residence Inn in Boardman was Mahoning County's only extended stay hotel.
In the past few years, the extended stay market was driven somewhat by the oil and gas industry, whose activities have more recently moved south of Youngstown, she said.
Other users of Candlewood have been people who've come here to do long-term business with General Motors in Lordstown.
The guest market for the DoubleTree in downtown Youngstown would include those doing business with local health care institutions, Youngstown State University, the Youngstown Business Incubator and America Makes, out-of-town lawyers with cases in local courthouses, and Covelli Centre event attendees, Macala said.
The Best Western Plus in Boardman operated by Ash Kochhar, general manager, opened last month. Kochhar also operates a Super 8 in Hermitage, Pa., and a Best Western in Hubbard.
Ash and his son, Amit, the sales and marketing executive for the Best Western Plus, thought their newest hotel's location at 7400 Tiffany South was a prime location. It took two years to finish the hotel that sits in a cluster of others near the on- and off-ramps to Interstate 680.
The new hotel is the first of its kind for Best Western with both extended stay rooms and regular rooms.
Both say at this time the hotel business is still doing OK in the area.
Across the border in Trumbull County there are new projects happening, as well:
A Residence Inn has opened recently near Eastwood Mall in Niles with 103 rooms.
The 86-room Comfort Inn and Suites off Belmont Avenue in Liberty is slated to open in July. Later on, an adjacent conference center with capacity to hold 500 will open.
The Avalon Resort & Spa, formerly the Magnuson Grand Hotel, is undergoing a renovation that will offer 144 rooms, a conference center and other amenities. That project is expected to be completed this year, said Stephanie L. Sferra, Trumbull County Tourism Bureau executive director.
A 100-room Hampton Inn and Suites is expected to open at the site of the Eastwood Expo Center in 2016.
"I think that we are getting a nice selection in different hotels," Sferra said.
The new hotels and conference centers will enable the tourism bureau to offer amenities the county did not have to offer before, Sferra said.
"Competition is good," she said. "We have needed this."
Alan Silver, Ohio University assistant professor of restaurant, hotel and tourism, said a lot of the recent boom is because of the downturn in overall development when the economy took a hit.
"Occupancy rates throughout the country and travel dropped," he said. "We had this recession occurring and travel business came to an end."
When considering a new hotel, hotel developers do their homework and take a list of factors into consideration because "no one wants to open a hotel and fail."
"Hopefully they do their homework right," he said. "They look at the market and they look at the investment in the area."
One investment could be the Hollywood Gaming at Mahoning Valley Race Course. The Candlewood Suites opened its 77 rooms last year along the state Route 46 corridor where a cluster of hotels are open. There are also plans for a Hilton along the same corridor and the palm-tree-lined Hotel California is in the process of opening.
"The hotels are extremely important to a property," Silver said. "With a hotel you can get them to stay longer [at the racino] and keep them there."
With the current economic trends, Silver said signs for the industry are positive.
"I think there is a good trend in Ohio and across the country," he said.
More like this from vindy.com