Boardman Park hosts Father-Daughter Dance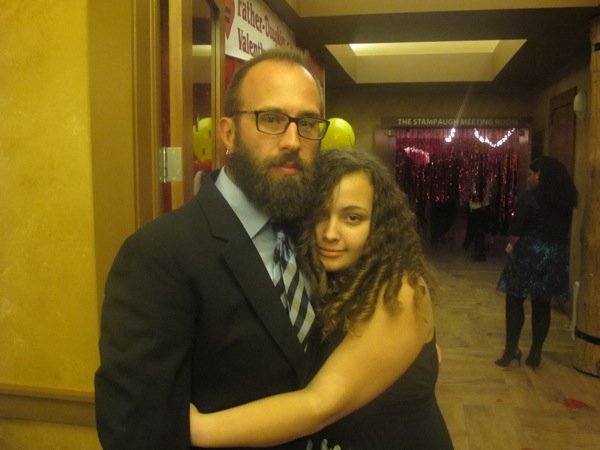 ---
The Lariccia Family Community Center was the site of the annual Father-Daughter Dance for girls ages 5-12 years-old and their fathers at Boardman Park Feb. 12-15. The Park has been offering this event for 12 years.
Karen McCallum, Recreation Director and Education Specialist for Boardman Park, said that the event has been very successful throughout the years.
"This is the second year that we are offering [the Father-Daughter Dance] four nights and we are sold out all four nights," she said. "There are many dads that bring their daughters every year as a tradition."
McCallum said that many of the people who volunteer for the event came to it as children with their own fathers.
"The beautiful thing about this event is that I have volunteers that help me because they came here with their dads. They want to help and donate their time to the event," McCallum said.
The event offered several different activities for those that attended the event to participate in. There was a dinner, dancing, goodie bags, a professional picture, crafts, a rose ceremony, and more. McCallum said that the rose ceremony is a favorite activity for many of the daughters.
"The rose ceremony takes place about halfway through the night. The fathers serenade their daughters with the song, 'My Girl,' and them give them the rose," said McCallum. "Many daughters hold on to the rose as a souvenir from their dads."
Father and daughter Lenny and Sophia Botale have been attending the Father-daughter Dance for the past seven years. They said that the event has maintained a fun atmosphere since their first year attending.
"I think, more than anything, the event has had a great consistency," Lenny said. "It has been a lot of fun and we look forward to it every year."
First time attendees Joe and Francesca Cassese and John and Isabelle Gocala agreed that the event was a great opportunity to share with their daughters.
"Boardman Park has done an exceptional job," Joe Cassese said. "Those involved have made it an amazing experience for fathers and daughters.
John Gocala agreed, saying that he and Isabelle were "Definitely going to do it again."
Francesca and Isabelle said that their favorite part of the evening so far was the food, specifically the candy.
For more information on this and other events offered at Boardman Park, visit the park website at www.boardmanpark.com.
More like this from vindy.com