---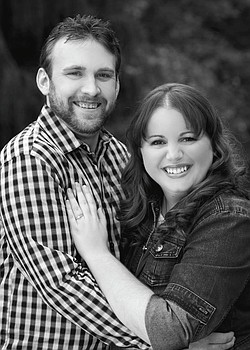 Photo
BRAD LANDSBERGER AND KAITLIN BILLOCK
POLAND
Mr. and Mrs. Charles Billock of Poland are announcing the engagement of their daughter, Kaitlin Billock of Poland, and Brad Landsberger of East Palestine. He is the son of Carl Landsberger of Salem and Brenda Clay of Monaca, Pa.
The couple's wedding will take place at 1:30 p.m. July 11 at Holy Family Church. Invitations will be extended for the ceremony and for a reception at Mr. Anthony's in Boardman.
The bride-elect graduated from the Hannah Mullins School of Practical Nursing with a licensed practical nurse degree. She is employed at Windsor Estates Assisted Living in New Middletown.
The prospective groom graduated from New Castle School of Trades with an associate degree in auto mechanics. He works as an assistant branch shipment manager for Pennsylvania Tool Sales and Services in Boardman.