Former congressman buried after a private ceremony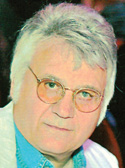 ---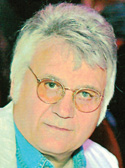 Photo
POLAND
Despite a couple of decades in the public eye — something he largely craved and cultivated — former U.S. Rep. James A. Traficant Jr. could, at times, be a very private person.
Just two days after his death, Traficant, 73, was buried Monday at an undisclosed location after a private service attended by family and "close, close friends," said Heidi Hanni, his family's spokeswoman.
That was done at Traficant's request, Hanni said.
Though Hanni said earlier Monday that she "wouldn't anticipate" a public ceremony, about two hours later she said Traficant's family will have an event within the next 30 days "celebrating" his life.
A venue hasn't been determined.
"The family decided that the Valley deserved an opportunity to share in a celebration," Hanni said. "He was very protective of his family's privacy."
Traficant was transported from St. Elizabeth Health Center in Youngstown to the Hospice House in Beaver Township on Friday "to make him as comfortable as possible," and he died at 11:30 a.m. Saturday surrounded by family and friends, Hanni said.
The Rossi Brothers & Lellio Funeral Home in Boardman handled the arrangements for Traficant. Family and friends may visit the Book of Memories at www.rossifunerals.com to view this tribute and send condolences to his family.
Traficant was taken off a respirator — used as a backup as he was breathing on his own — on Friday, she said.
"But there was no hope" of recovery, Hanni said, from serious injuries suffered in a tractor accident last Tuesday on his family farm in Greenford.
Traficant, a Democrat who later unsuccessfully ran as an independent, spent a lot of time at the farm, particularly when he wanted privacy, friends said.
"He loved his time there," said Mahoning County Commissioner Anthony Traficanti, a Democrat who worked 11 years for Traficant when the latter served as a congressman.
The farm was a key location in Traficant's political corruption trial in 2002. Among his convictions was having contractors do work at the farm for political favors, and having congressional staff members, including Traficanti, work there while on federal time.
"I seriously tried to use it as a health thing," said Traficanti, explaining that he wanted to lose weight working at the farm. "I would work at least 40 hours, and then go to the farm."
Traficant was driving a 1943 Ford tractor at the 76-acre farm on West South Range Road when the vehicle struck a large steel blade on the ground about 140 feet into a large pole barn, Goshen police say. That caused the tractor to roll over backward onto Traficant, still in the driver's seat, and he was trapped under the vehicle.
The Mahoning County Coroner's Office made a preliminary ruling that he likely died of positional asphyxia, The Vindicator's broadcast partner 21 WFMJ-TV reported late Monday.
Forensic pathologist Dr. Joseph Ohr said an autopsy shows no evidence of a cardiac event leading up to the accident, and that Traficant had no crushing injuries. But it is possible that Traficant was pinned where he could not breathe, something to be further investigated before a final ruling on the cause of death.
Hanni said the family "wants their privacy. This was pretty unexpected. It's been such a tragic, quick event. His wife [Tish] and daughter [Elizabeth Chahine] followed his wishes."
Traficant was a counselor with the Mahoning County Drug Counseling Program from 1971 until shortly after his 1980 election as sheriff.
He served one term as sheriff — becoming known for successfully defending himself in a federal criminal trial charging him with bribery and tax evasion over accepting mob money during that campaign, and for refusing to sign property foreclosures because he didn't want to see people lose their homes.
He parlayed that into a successful 1984 campaign for Congress, defeating three-term Republican incumbent Lyle Williams.
Traficant was re-elected seven times, but was expelled by Congress July 24, 2002, after being convicted of 10 felony counts including racketeering, bribery, tax evasion and obstruction of justice. He was only the second U.S. House member to be expelled since the Civil War.
He unsuccessfully ran as an independent in federal prison for his congressional seat, losing to Democrat Tim Ryan, a former aide.
Traficant spent a little more than seven years in federal prison, released Sept. 2, 2009.
Traficant was welcomed back by about 1,200 people at a Sept. 6, 2009, event at Mr. Anthony's in Boardman.
Traficant attempted a political comeback in 2010, again losing as an independent to Ryan for Congress.
More like this from vindy.com